We spend most of our time Indoors, either at Home or Offices. The Air quality at Home must be of pure and fresh to maintain good health and avoid many respiratory complications. It is necessary for us to breath in fresh air. When the Air we breath has more than 0.03% Carbon Dioxide , then it is an alarming situation.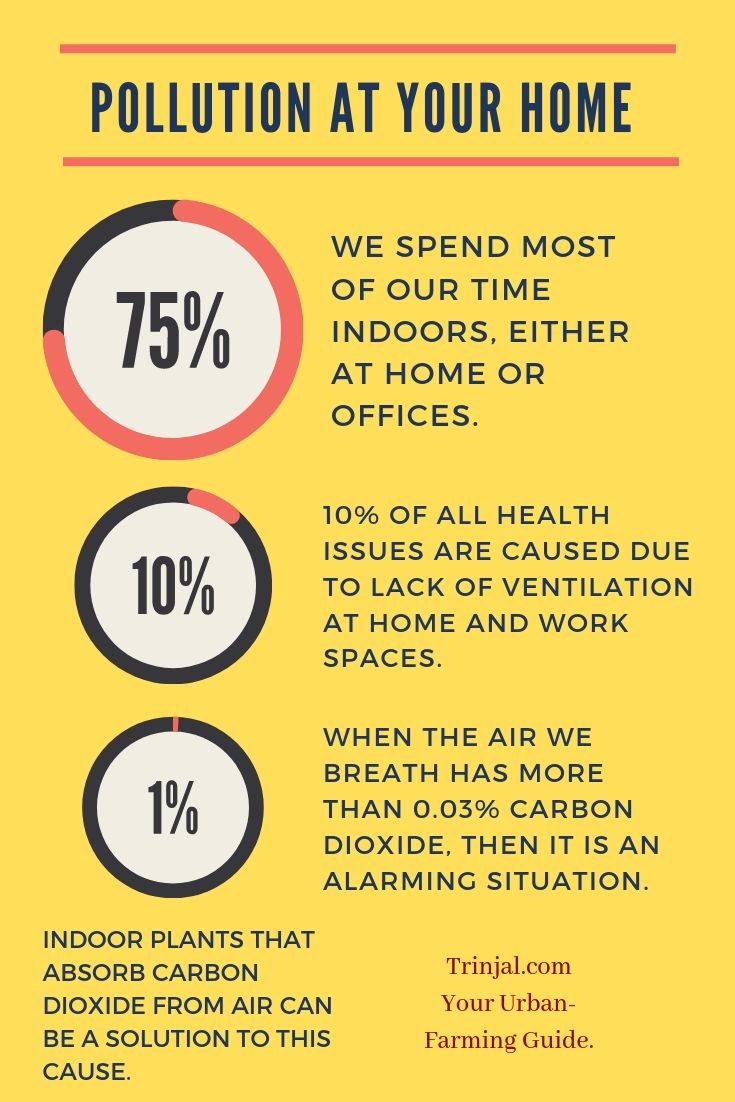 The Excess in Carbon dioxide gas can be caused by pollution or closed apartments that do not have proper ventilation.
When there is not enough greenery nearby your home, then it is highly likely that Carbon Dioxide is excess.
This can be very harmful for you and your family. We have written the harmful effects of CO2 Gas and have listed the indoor plants that can help you in absorbing the CO2 Gas and purify your atmosphere at Home or Offices.
Effects of Excess Carbon Dioxide in Air:
The greenhouse effect is caused due to excess extra carbon dioxide in the atmosphere. The atmosphere trap more thermal energy, thus causing the atmosphere to become warmer than usual.
This increases the Earth's temperature, and this is known as Global warming.
In a nutshell, when the carbon dioxide increases, the global temperature increases, which leads to the rise in global warming and increasing global warming causes the greenhouse effect.
HOW DOES CARBON DIOXIDE CAUSE AIR POLLUTION?
In atmosphere carbon dioxide is occurred naturally. During photosynthesis, it plays an essential part. Since the Industrial Revolution, the levels of atmospheric carbon dioxide has increased.
Deforestation and burning of fossil fuels such as coal are the primary causes for this. As the level of carbon dioxide is increased, it affects air pollution. Less than 1 percent of the atmospheric gases, carbon dioxide is gauged.
However, between carbon dioxide and other gases, a delicate balance exists. Carbon dioxide also plays its role in greenhouse gas, thus contributing to air pollution.
Air Pollution?
Now a question that arises here is how to overcome this problem of Air Pollution?
Planting those indoor and outdoor plants which absorbs carbon dioxide from air can be a solution to this cause. This is an initiative you can take sitting in your homes and contribute to minimizing the air pollution.
BENEFITS :
The Oxygen levels can be increased by adding houseplants to your home. At night, plants release carbon dioxide and absorb oxygen ceasing photosynthesis. There is no need to worry in this regard as there are such plants present that do the opposite- taking in carbon dioxide and releasing oxygen. However, There are certain plants that can produce Oxygen throughout the day.
30 Plants that Absorb Excess CO2 and Eat Pollution: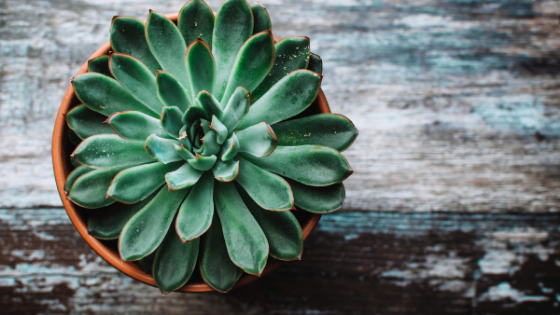 1. FICUS ROBUSTA: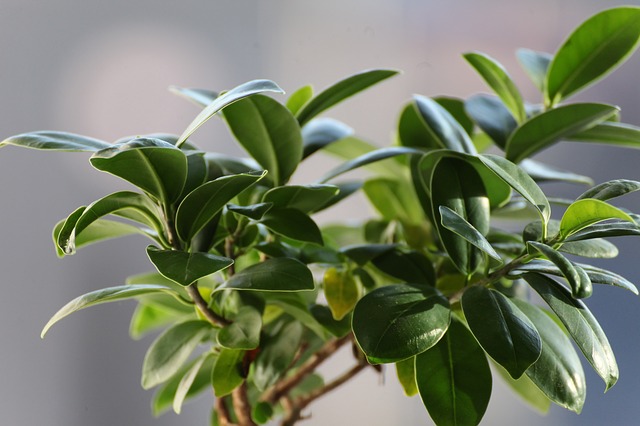 Ficus Robusta plant is also known as a rubber plant, is a popular plant from Ficus genus. It grows over 30 meters tall normally. However, if we talk about indoors, the varieties are produced at a manageable height.
This plant contains broad shiny and attractive leaves. This plant requires low light to develop and is easy to take care of. Don't overwater it and water it when the soil is slightly dry. This plant is exemplary for absorbing carbon dioxide and formaldehyde from the atmosphere.
2. PHILODENDRON: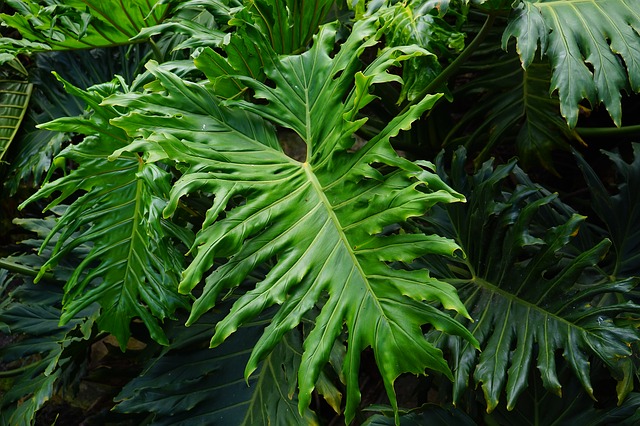 In our latitudes, philodendron is considered as a well-loved decorative home plant. This natural filter plant reduces carbon dioxide and formaldehyde. It also works as an air purifier.
Its beautiful, attractive leaves will force you to put it in your living room. This plant should be directed to indirect sunlight.
3. AZADIRACHTA INDCIA: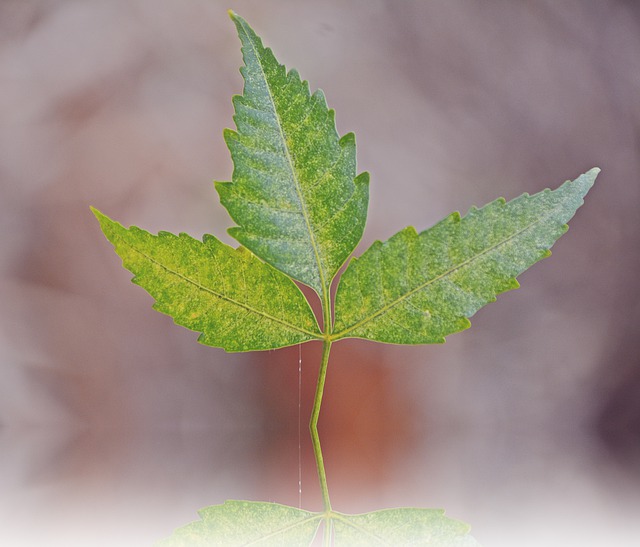 Azadirachta Indcia, commonly known as Neem tree, is widely used in the production of medicines. Neem trees are highly recognized as natural air filter and purifier as it traps dust particles and absorbs gaseous pollutants.
4. LONDON PLANE: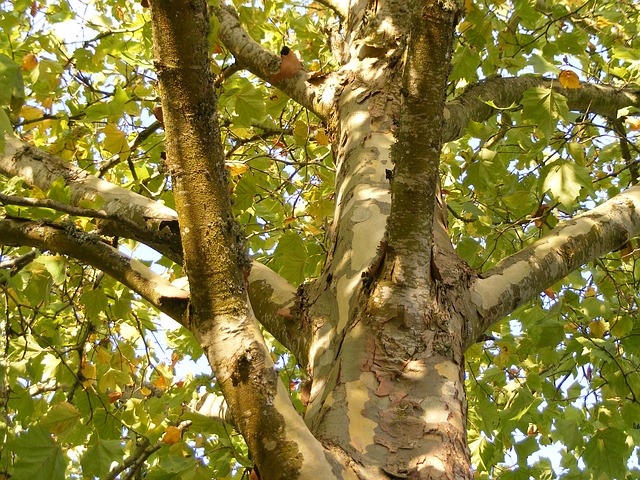 This tree thrives on the dirt of London. It purifies the air by cleaning the pollutants in it. During photosynthesis, plane trees remove CO2 from the atmosphere. It also cools the air by providing shade and through water evaporation.
5. ARECA PALM: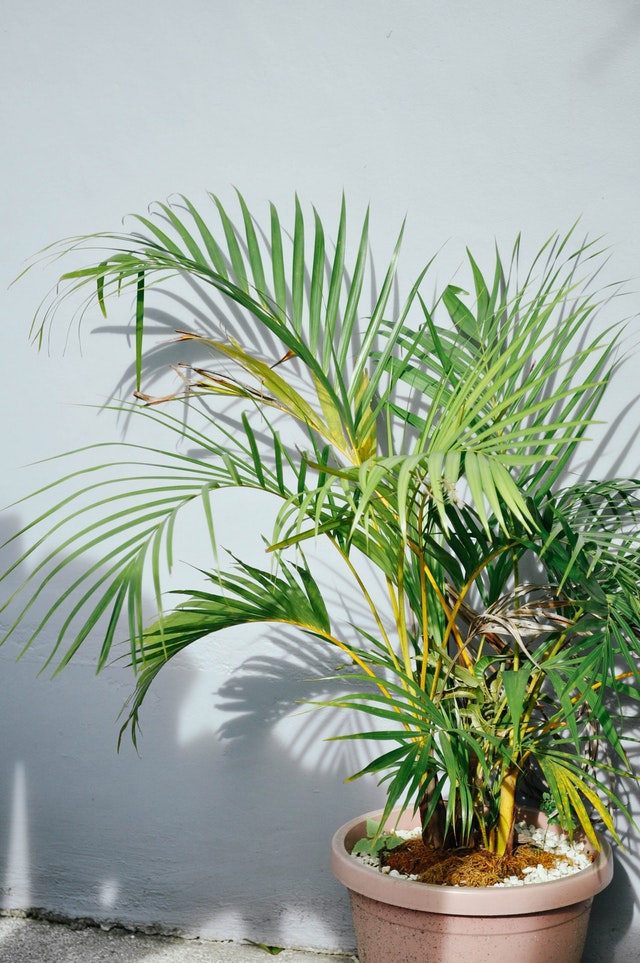 Areca palm also identified as Butterfly Palm, Cane Palm, or Yellow palm is one of the most effective air purifiers as it absorbs harmful pollutants from the air and provides fresh air. It can thrive in direct sunlight.
6. PEACE LILY: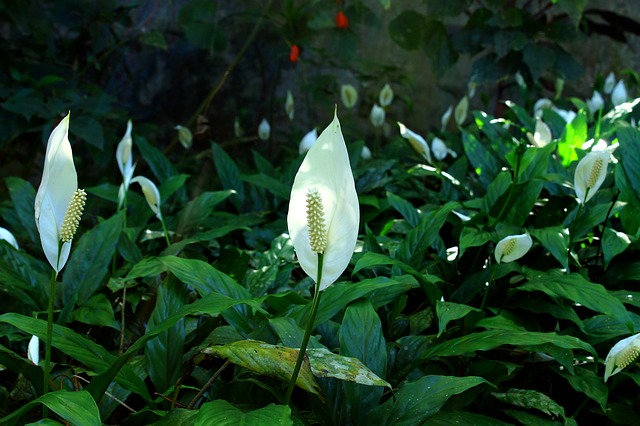 These aesthetically beautiful looking plants must be a part of your room. Do not over-water this plant.
7. ENGLISH IVY: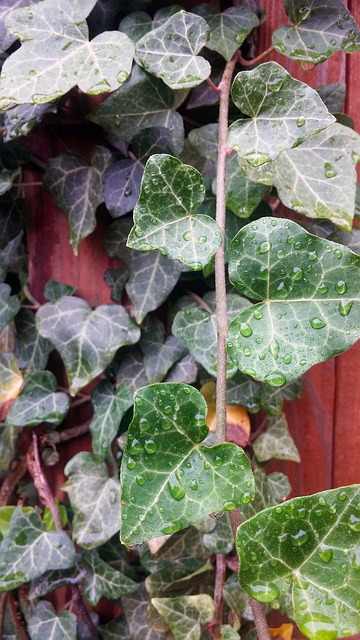 English ivy plant consists of heart-shaped leaves that not only remove toxins but also absorbs impurities around the air.
8. ALOE VERA: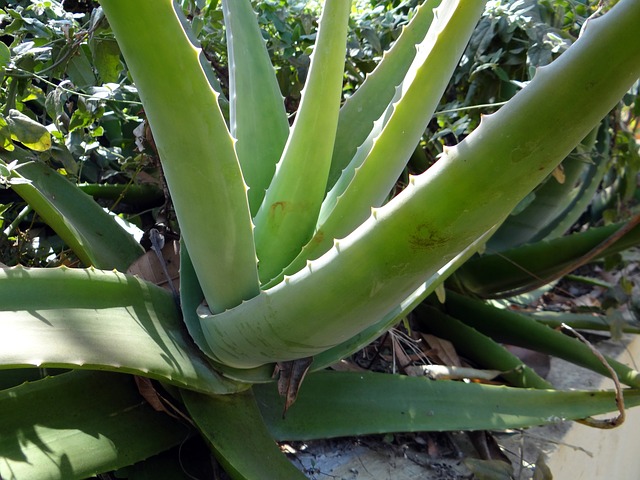 "The plant of immortality," this name suits the aloe Vera plant best. This plant is well known for many benefits either we talk about skin, chemical-based cleaners, paint or air. You shouldn't be surprised by knowing that aloe Vera plant is also used as an air cleaner in homes.
9. SPIDER PLANT: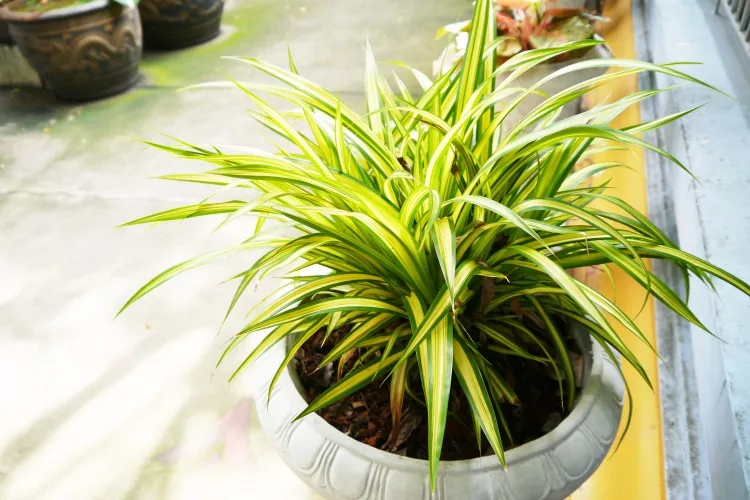 This plant fights with benzene, formaldehyde, carbon monoxide, and xylene. Spider plants grow well in cool-to-average home temperature and dry soil. This easy to grow plant grows best in indirect sunlight.
10. GERBERA DAISY: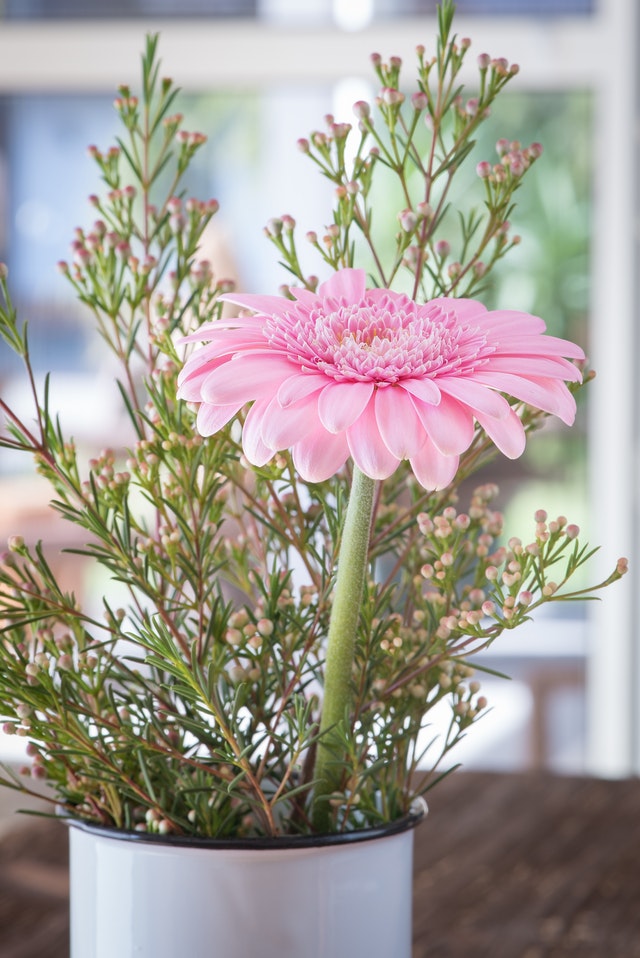 This beautiful and bright flower plant removes trichloroethylene and benzene from the air. Gerberas grow well in drained soil and direct sunlight.
11. SNAKE PLANT: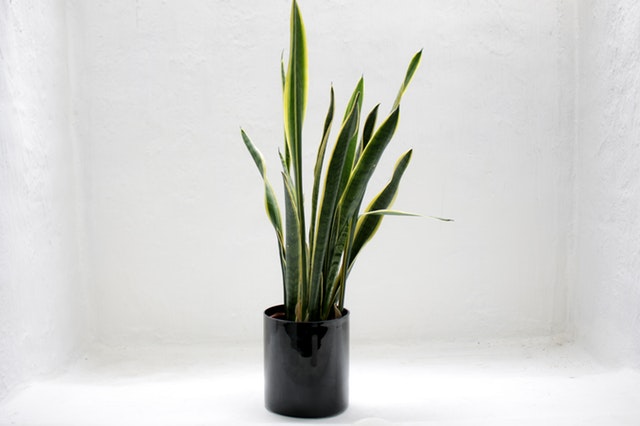 No plant can be a better air purifier than a snake plant. This plant absorbs an excessive amount of carbon monoxide. It also filters outs formaldehyde from the atmosphere. Sharing your room with this oxygen plant is not a bad option.
12. GOLDEN POTHOS: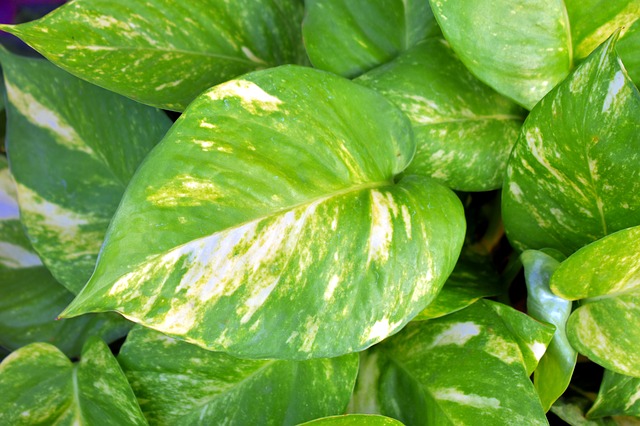 This plant tackles powerfully with formaldehyde, benzene and carbon monoxide. You can put this plant in your garage because car exhaust produces a large amount of formaldehyde. Avoid overwatering them and keep them where the sunlight is indirect. This plant is also famous for removing all indoor air toxins making the atmosphere clean.
13. CHRYSANTHEMUM: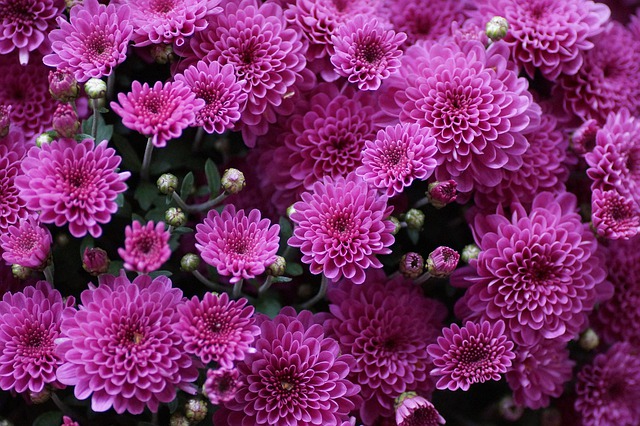 Want to feel alive while on work on when you are tired at home? This plant is a solution to your mood swings. This colorful plant can not only brighten up your room, but your mood also. This plant filter out the present benzene in the air. It can increase a person's blood flow to the heart and sensitivity to insulin.
14. WEEPING FIG: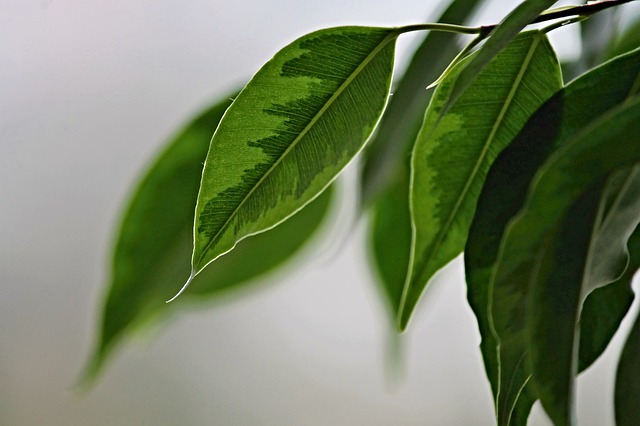 Pollutants accompanied by carpets and furniture can be filtered out by this plant. It also removes formaldehyde, benzene, and trichloroethylene from the atmosphere. This houseplant is also famous as an air purifier.
15. AZALEA: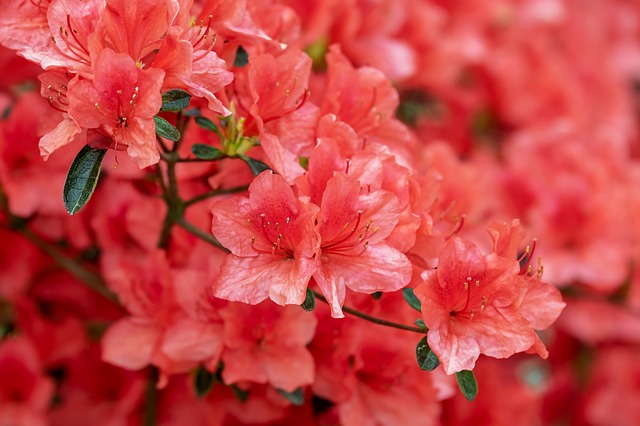 This beautiful flowering plant not only makes your home look attractive but also combat formaldehyde from the air. Azaleas grow best in cold areas. Azalea also improves indoor air in your home.
16. MONEY PLANT: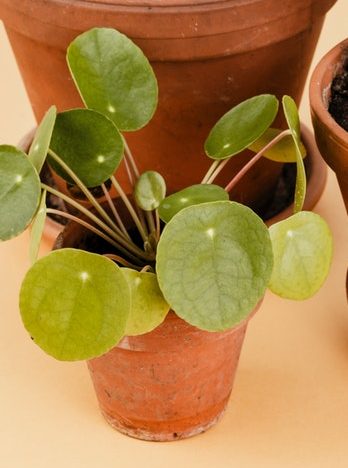 Money plant is not only considered as your lucky charm but also famous as an air purifier. It also cleans VOCs from the atmosphere. Both soil and water are suitable for this plant. The Plant will also Absorb Humidity and maintain the Temperature.
17. ORCHIDS: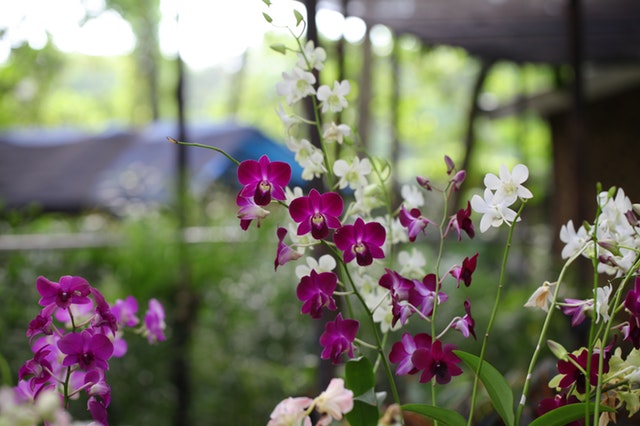 Like other plant's routine, orchids works opposite. It absorbs CO2 during day time and releases oxygen in the evening. You can place it in your bedroom and sleep well with lots of oxygen as it produces oxygen at night.
18. SUCCULENTS: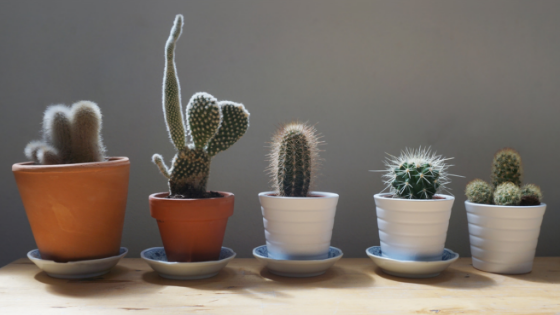 The Succulent plants not only releases oxygen but also purifies the impurities present in the atmosphere. They clean the air by removing environmental toxins from it. We have written a detailed article on Beautiful Succulents for your home, you can read it here.
.
26. WARNECK DRACAENA: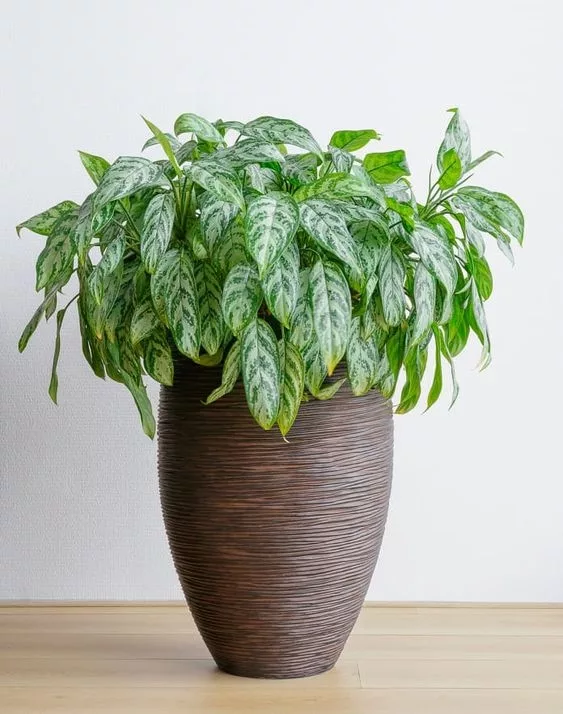 Pollutants associated with varnishes and oils are combated with this plant. When it reaches the height of 12, the stripped leaves forms cluster with top thin steam, which is striking.
27. BAMBOO PALM: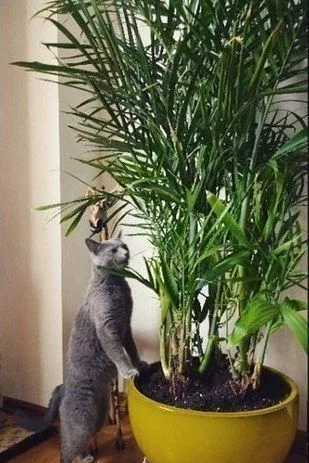 Reed's palm is its another name. Bamboo palm thrives in indoor places and produces flowers and berries. Both benzene and trichloroethylene can be filtered out by this plant.
This plant remains best in moderate Humidity and indirect sunlight. When overwatered, it doesn't do well.
28. HEART LEAF PHILODENDRON: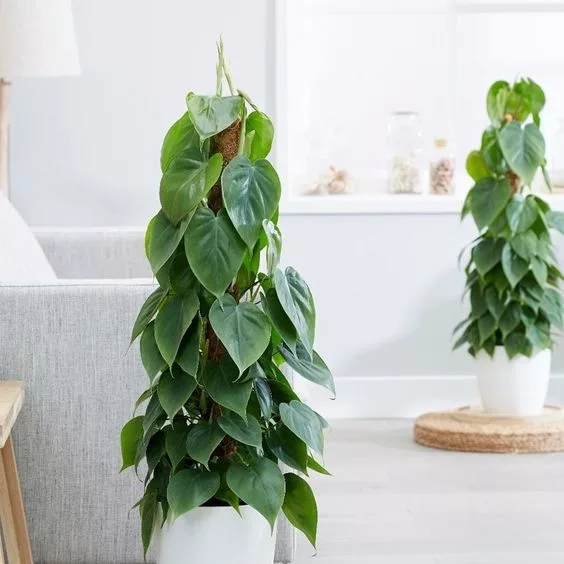 This plant battles formaldehyde and also remove all kinds of VOCs. Shaped like heart, this plant thrives with indirect light and low maintenance. Avoid overwatering.
29. CHINESE EVERGREEN: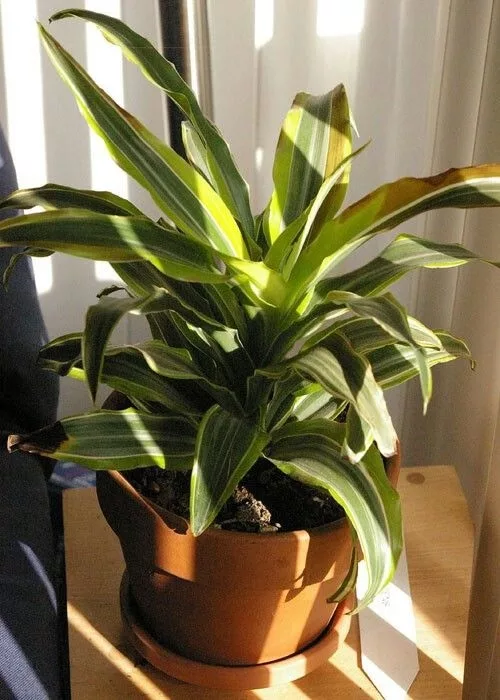 This plant is straightforward to cultivate as they thrive in drought conditions and low light.
Chinese Evergreen is slow-growing, but the good thing is that the longer they last, the more impurities they remove from the air in your home.
30. RHAPIS EXCELSA: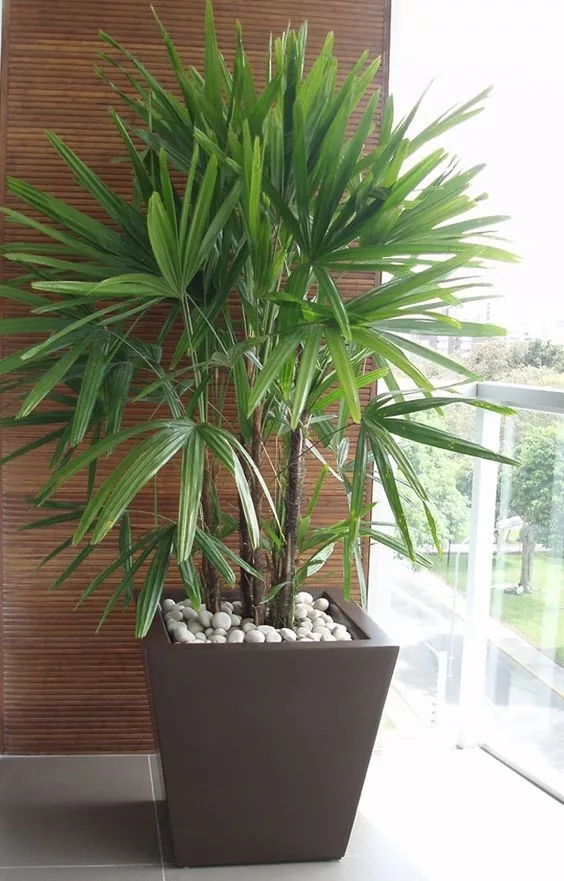 Rhapis Excelsa also is known as Lady Palm Plant, is very popular around the world in gardens, homes, and offices too. Thick leaves with blunt tips and broad segment increases the beauty of this plant.
Lady Palm plant is straightforward to grow and care for. This plant should be kept partial to sunlight and watered when the soil is moist.
Final Thoughts: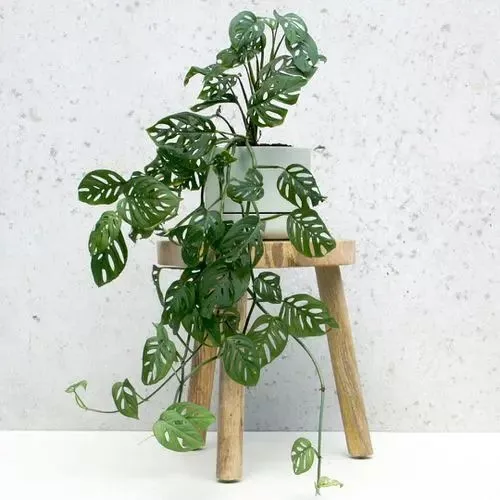 From many pieces of research, it has been observed that the indoor air is more polluted than outdoors due to many reasons. Thus in this regard, we should take the initiative on our behalf and save our lives and protect ourselves from environmental diseases by house planting.
There are many indoor plants present that absorb carbon dioxide from the air and releases oxygen. Not only this, but these plant also purifies the atmosphere and surroundings. House plants remove environmental pollutants from the atmosphere and purifying the air. It is also observed that human behavior depends upon the environment of your home.
Recommended Reading
10 Plants that give Oxygen at Night {24 Hour Oxygen}
Top 20 indoor plants that give off the most oxygen