If you're keen to find out what Jamun (Blackberry) is all about and how you can plant it at home. You are on the right track. Read ahead to find out more about this evergreen plant. 
Jamun is a fruiting plant which is scientifically called Syzygium cumini. It's a fruit which is commonly called blackberry. This plant is grown for its fruit, and is  mostly found in the Indian subcontinent. This fruit has a lovely sweet and sour flavour which is known to be quite astringent.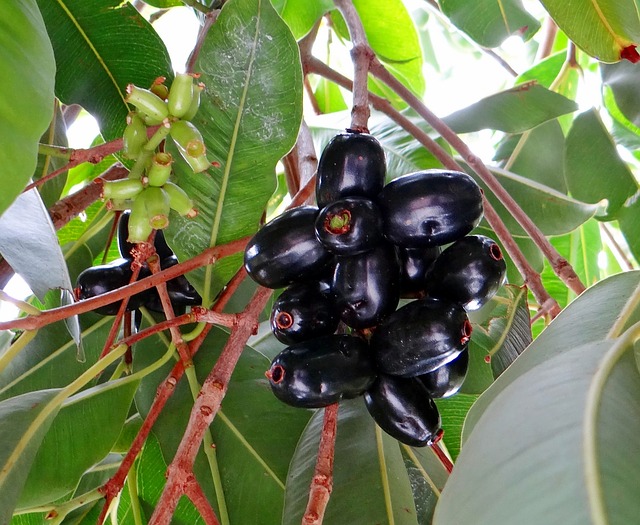 Grow Jamun Plant in the Pot
This indigenous plant can be grown at home in an easy method. 
First wash the jamun fruit and remove the pulp completely. 

Take the seeds and dry it for a day. 

They will become absolutely dry and the colour of the seed will change from white to brown. 

Next step is the potting mix. For the mix take around 60% normal garden soil, 20% fine sand and the remaining 20% should be organic compost. Once it has been added, mix it thoroughly. To enjoy this process you should use your hand. 

Once the mix is ready take small pots or grow bags with a small hole in the middle, cover it with gravel.

After putting the gravel now add the potting mix to it.
Grow Jamun Plants from Seeds
Before planting the seeds make half inch holes in the mix and put the seeds in these holes. It does not have to be exact, just put your index finger into the mix to dig the hole. 

After planting the seeds, cover it with the potting mix.

The trick to make it grow healthy is lots of water. Pour enough water so that it is moist. 

To make sure it grows fully. Keep the pots in partial shade. 

The germination process will start in about 15 days. 

The soil should be moist at all times but make sure it does not become soggy.

After 15 days small size shoots will start to grow from the soil. 

A lovely long stem with a couple of leaves will be seen after around 35 days.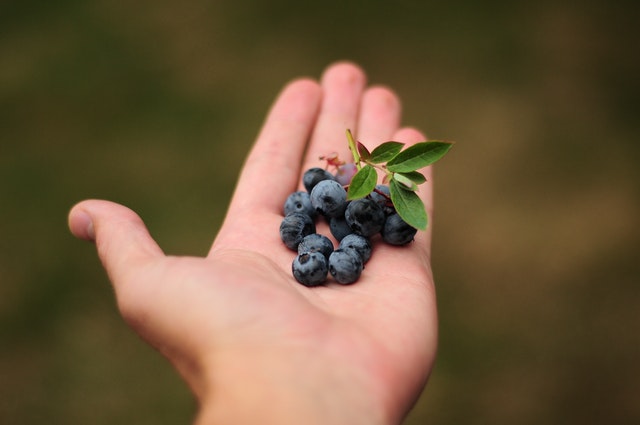 Benefits of Jamun Leaves
The leaves of this plant is full of antioxidants and anti inflammatory substances.  They are thick, wide leaves which can even help to lower blood sugar levels in the body. The oils released from the leaves are also used by the cosmetic industry to manufacture soaps and shower gels. 
FUN FACT!!  The leaves are also used as food for silkworms.  
Health Benefits of Jamun Fruit 
This plant has innumerable health benefits which will blow your mind. 
Jamun has a high amount of Vitamin C and iron content which helps to increase hemoglobin levels.

If the leaves are chewed on it helps to cure diarrhea and dysentery. 

This fruit is known to have antibacterial property which helps to strengthen gums and teeth. 

It has anti ageing property as well which helps to prevent wrinkles and acne. 

It also has properties which may help prevent strokes and caridac dysfunctions. 
Also Read:
How to take care of White Ginger Lily (Sontakka) Plant?