The mineral-rich surface soil in India is deteriorating in today's real-world and substituting it with potting soil bought from garden centers would be pricey. Preparing homemade potting soil for gardening is a marvelous attempt that is snowballing recently to cut-down the expenditure of buying it.
A keen gardener who raises various plants needs the soil of a comprehensive variety and in bulk. Gardeners formulate their potting soil recipe for indoor plants and terrace based kitchen garden at home as it is easy and canny.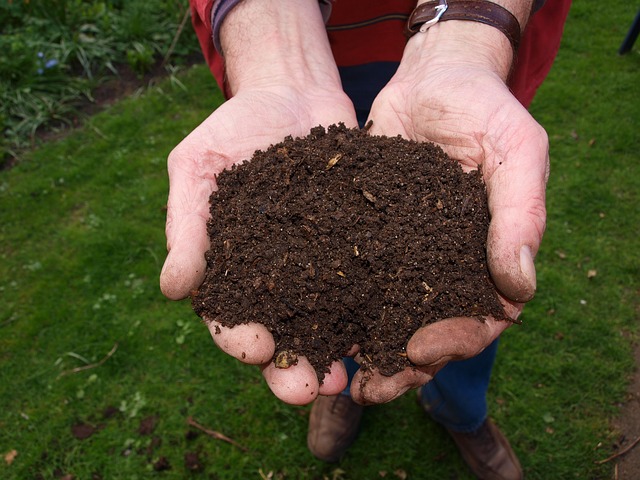 Natural potting soil
Many gardeners have started conceiving their own, Do it yourself natural potting soil made from organic materials for nurturing diverse plant varieties that demand different soil variety to thrive. Organic Potting soil of most excellent grade has the following features:
Rich in micro and macronutrients
High moisture holding capacity
Air porosity
Fluffy and lightweight
Soil longevity
Disease-free
Weed-free
Water drainage
Ingredients for Preparing Organic Potting Soil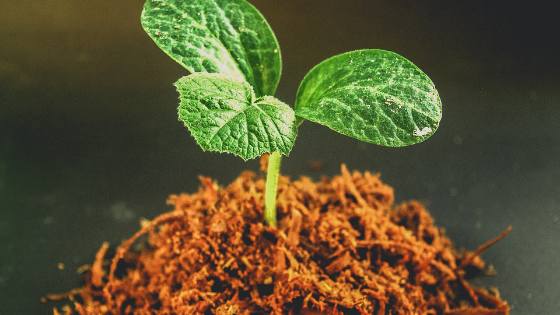 1. Garden soil: The soil is one of the vital components for plant growth as it serves nutrients to the plants. It is difficult to get exceptional land, which is nutrient-rich, and the dirt from the construction site is not capable of growing plants. Premier quality topsoil or red soil from your nearest nursery is preferable.
2. Sand: Succulents need sand in the potting soil to efflux excess water. Coarse sand enhances water drainage providing mechanical support for growing plants.
3. Peat moss: Peat moss is not readily accessible and expensive in India. It breaks very slowly and has a high water retention capacity. As it is highly acidic limestone is blended in the mix to maintain the pH.
4. Coconut coir peat: Coconut coir is a byproduct of the coconut industry which resembles peat moss and is available in India as compressed blocks or bricks. Also, the pH level of cocopeat is optimum for plant growth. It has more nutrients than peat moss and is more moisture retentive and aerated.
Classroom Project: 10 Easy Growing Beans For A Science Experiment
5. Compost: Contains organic decompose culturing zillions of beneficial microbes that inhabit the pathogens and enhance soil properties with excellent water holding capacity and nutrient content.
6. Perlite and vermiculite: Perlite is a volcanic glass and vermiculite is a hydrous phyllosilicate mineral that expands on heating and has high water content and escalates soil porosity and improves drainage. Vermiculite adds calcium and magnesium to the soil.
7. Limestone: Limestone is blended to the mixture for highly acidic ingredients like peat for pH optimization.
8. Organic fertilizers: A combination of Organic fertilizers can impart stable and eco-friendly nutrient sources. Such amalgamation includes bone meal, cottonseed meal, fish meal, and blood meal and dehydrated manure.
How to Prepare your Potting Soil at Home Step by Step?
Step 1: Soil Solarization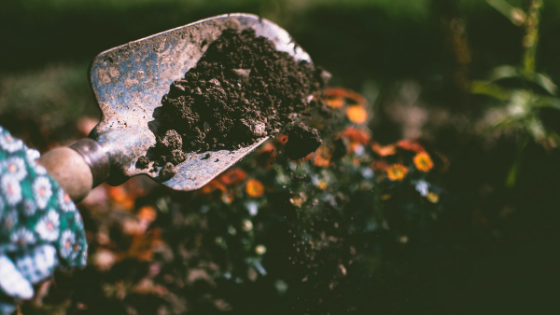 Choose an area from the ground where the soil will be taken from. Rake through the soil and cultivate the area. Clean the garden of dead leaves, weeds, plant trimmings and other debris.
Summertime is ideal for solarizing the soil. Soil solarization is a natural method of controlling pest and soil-borne plant pathogens. For this process choose soil from a chemical-free are in your garden and removes dead leaves and gravels from the ground and water it thoroughly for solarization and store the soil in a clean plastic bag to avoid contamination.
Water the soil: the water should reach 12 inches deep to improve heat conductivity.
Cover the soil: cover the soil with a plastic sheet and let it rest for 4-6 weeks.
Step 2: Preparing the Compost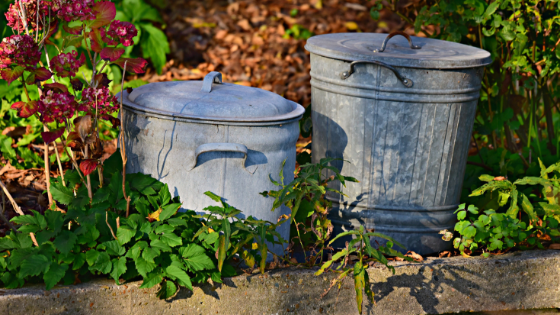 Save kitchen scrap plant based materials like grass, leaves, coffee grounds, weeds. This will provide excellent nutrients and beneficial microbes.
Store the compostable material in the compost container: cover and store all compostable materials including straws, leaves and kitchen scraps in a container readily available in the market for three months and regularly toss the compost thrice in a week.
Step 3: Muster the Ingredients and Blend them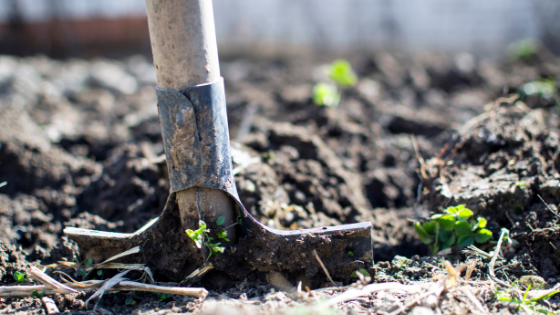 Mix 3 parts brown and 1 part green: Browns are materials producing carbon like straws. Greens produce nitrogen like weeds.
Always estimate the exact amount of potting soil required from your garden and avoid storing it. As coco coir is easily accessible in India, take a coco coir brick and soak it in water in a large plant cart until it expands ultimately and stores the extra coir.
Also mix, garden soil, 1 part of vermiculite, bone meal, Neem cake powder and blend them well after measuring in measuring cups.
Use gardening gloves and face mask while mixing to avoid inhalation of pathogens and measure the pH of the soil. Measure out all ingredients and mix in a large bucket. Pour everything through a sieve.
Step 4: Put Compostable material in a Composting Container
Choose a container with a lid which should be at least 3 ft deep. Be sure to turn over the compost at least 5 times during the 1st two weeks. Worms can be added here.
Acquire sand: Sand will add air space in the potting mix. It is advisable not to use fine sand or plaster sand.
Get peat moss: This improves water retention in the soil. It should be counterbalanced with a pH as it has acidic properties.
Get vermiculite: This is a volcanic rock material that is silvery gray in colour.
Things to keep in Mind before preparing your potting soil
You have to ask yourself why you want to do it before you take a potting soil project at home so that you don't give up midway.
It saves your lovely lolly
Although buying things initially hit your pocket, it is a beneficial endeavor in the long run. If you have a large garden or want to opt vegetable gardening on large-scale devising your potting soil is lucrative.
Convenience is a bigger factor
With the rapid modernization, things are easily accessible, and we want to get everything in our hands. So when you are preparing your potting soil, you can easily order the ingredients online and get them right at your doorstep without visiting the nursery.
The alarming air pollution in urban India is making us realize what it takes to breathe pure oxygen. Volatile organic chemicals emitted from paints, computers, adhesives, carpentry, and other sources elevate serious health risks for kids and the elderly. Using potting soil for indoor plants at home purifies the air to a significant extent which you can create.
Final Thoughts
Organic potting soil is still a new emerging concept and should be adapted quickly to help the dying soil and the lack of which is most likely to happen. Economically garden soil might still be better but, to save the land this should be implemented at the earliest.
There are many potting mixes that are available all around the globe. India may not have many stores available but they are definitely more varieties found online.
To sum it up, preparing your own potting soil at home is the quick elementary process that can save your dinero and is convenient as you can easily access the ingredients in the market.
Recommended Reading