Terrace Gardening or Rooftop Farming is cultivation of vegetables, flowers & trees on the terrace (top of the buildings) in Urban Areas. The most effective form is hydroponics technique using a specially designed Greenhouse.
Growing your food has its benefits. Feeding your family from your garden not only ensures that you have a steady supply of fresh-grown food for your family but also improves the quality of life in cities, improves air quality, and reduces pollution. It can also reduce hunger issues and obesity problems.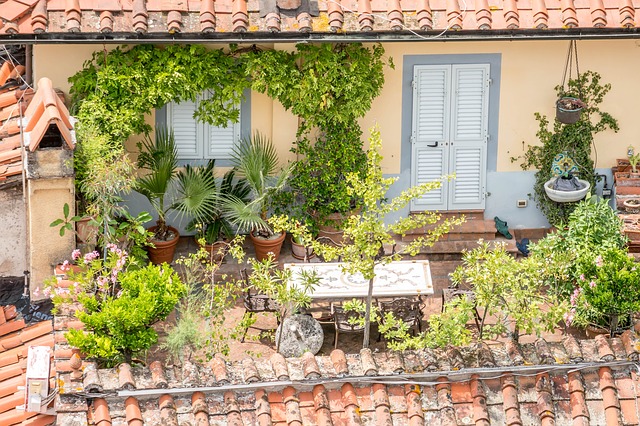 Produce found in major supermarkets is grown based on how hardy that particular type of product is to reduce costs & wastage during the hundreds of kilometers it travels before reaching your plate.
Terrace Gardening allows us to farm vegetables and sprouts based on taste & nutrient content, which should be the most important factors when it comes to what we consume.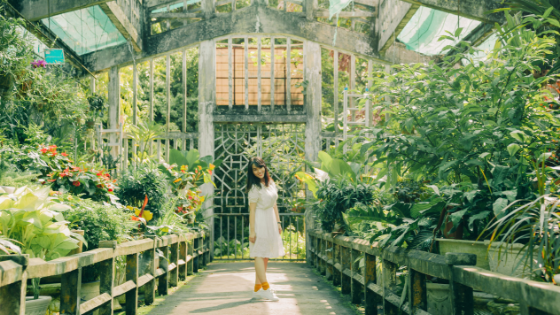 The space for cultivating your plants must be quite comfortable to get a sustainable amount of sunlight for your plants. We can also control the sunlight by positioning the greenhouse net if needed. So, the space for this activity must be planned well before the commencement.
Top 15 Best Plants for Terrace Gardening:
Tomato: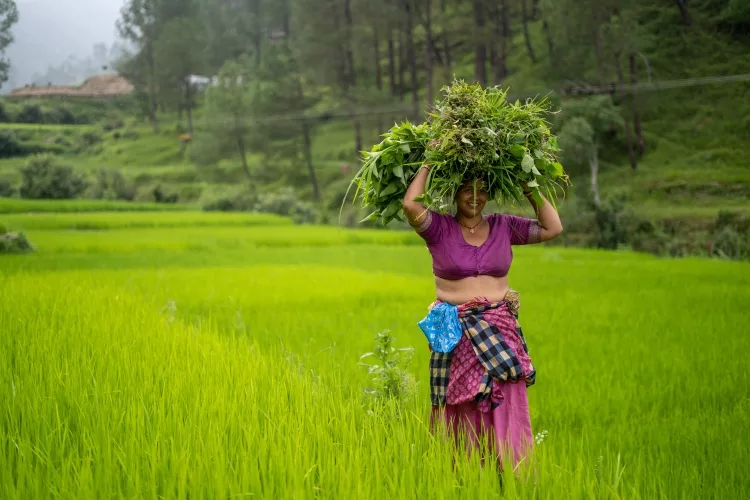 Most of the people say cultivation of tomatoes is easy, But growing tomatoes organically is not as easy as they say. Tomatoes will grow well in a terraced garden by providing at least six hours of sunlight a day, well-composted soil and the plants are mulched and watered regularly. You may need to ensure that the land and water are retained with a barrier to stop it from washing away. You can even buy a planter box where no need for watering plants every day.
For successful growth of tomatoes, everyone needs good seeds, and non-hybrid seeds are not preferable - no need to buy seeds. Just cut two to three fully ripened tomatoes, Remove the seeds and plant in the soil. The required temperature for cultivating tomatoes is 18 to 24 degrees.
Benefits:
Tomatoes are vibrant enough fiber, water, and Vitamin C, Potassium, Vitamin K1, etc.. and has less fat.
Spinach:

Cultivating spinach in your garden is a great way to receive healthy and pesticide-free leaves to use in salads and Dal. Spinach has high amounts of necessary iron. It will also grow in pots in the balcony or indoors with a high volume of light. For growing spinach, high amounts of sunlight are necessary. Prepare light soil which can grab good moisture with a pH of 6.0 - 7.0.
Growing spinach from seeds is easy.No transplantation of spinach is preferable. Sow the Seeds about a one and a half-inch deep and, if cultivating spinach in rows, maintain two to three inches distance among the rows.
Benefits:
Strengthens Blood Pressure.
Normalizes Bowel Function
Contributes to Energy production
Radish:

The radish is one of the easiest and quickest-growing plants. Container or in a traditional garden bed is suitable for growing radish. You can expect the result about 30 to 40 days after you sow the seeds.
There are two types of Radishes:
Spring radishes and Winter radishes
Radishes grow well in all climate zones. Radishes like high amounts of sunlight. Seeds need to be placed 1/2 inch deep and 1 to 2 inches apart. Two things are essential for radishes to stay healthy and tasty: Required temperature and high amount of water.
Benefits:
Uses of Weight Loss
Fight with Cance
Reduces Blood Pressure

Cucumber:

Most of the cucumber varieties grow to several feet in height. It has a property of sending its roots down into the soil below them. There are many varieties of cucumber available in the market that can be cultivated in an indoor garden. It also requires less soil and can still bear the typical size of cucumbers.
More than 7-inch pot is required for planting cucumber. Scatter the seeds over the soil and place another layer of soil and make sure all the seeds covered by soil. For the growth of the Cucumber plant, It needs ten days and right conditions, and for a matured plant, it takes 45 to 60 days. Cucumber plants require high amounts of water. Every day Keep the soil thoroughly moist.
Benefits of Cucumber:
Hydrating the Body 95% of water
Fleshes out Toxins
Relieves Sun Burns
Sweet Potato:

Sweet potato planting uѕuаllу occurs bеtwееn March and May depending оn thе variety chosen. It requires a minimum of 5 hours of sunlight daily.
Benefits of Sweet Potatoes:
Anti-inflammatory
Full of nutrients
Boosts immunity
Curry leaves Plant:
Curry leaves (Kadia Patha) Plant is native of the Indian subcontinent. Its leaves are beautiful with a pleasant smell, delightful and pungent. No other replacement is available for curry leaves due to its iconic fragrance and benefits. Curry tree plant loves the hot, humid environment. A high amount of sunlight moderate watering is necessary for a healthy plant.
Benefits:
Lowers Cholesterol
Eradicates Bacteria
Boosts Digestion
Papaya:
Papaya has properties of high nutritional value, yummy taste. Cultivating Papaya in containers is a straightforward task, considering it is short living small tree.
Place the seeds directly in the container or pot for growing papaya tree. Papayas don't like transplantation. For growing papaya temperature ranges between 20 to 30 C.
Benefits:
Asthma Prevention
Bone Health
Diabetes Cure
Brinjal :
Brinjal is a common vegetable in India. It is very quickly grown in a terrace garden. Plants cannot bear low temperature.
Benefits:
Brinjals are a rich source of Vitamin A and B and good in controlling blood cholesterol.
Coriander :

Coriander produces rich fragrance to the food. If you care properly, it will be easy to grow. Coriander properly grows in deep and extensive containers. Coriander like warm climate. Take the coriander seeds and sow directly in a pot. To germinate the Plant properly, keep the soil moist.
Benefits:
Cures Diarrhoea
Treats SmallPox
Cure mouth ulcers
Mint:

Mint is a perennial herb with a lovely fragrance. Its roots don't grow very deep. Once it grows, the stalks will get hard, but they don't grow very broad and deep. Mint usually grows around 2 to 3 feet in length, but in the container, it grows only about 6 to 9 inches tall. Mint plants need minute maintenance other than timely watering.
Benefits:
Ensures oral hygiene
Prevents memory loss
Prevents from depression
Betel leaves:

Betel plant can grow balcony or indoors, and needs partial sunlight. For Betel plants generally, seeds will not be available. Betel plant usually grows from root division or cutting. Guide the Betel plant for climbing as its primary stem can grow up to one meter long with heart-shaped leaves that gives mild scent. Regularly provide water your betel plant.
Benefits:
Improves Digestion
Reduces Cough
Relieves headache
Cabbage:

Growing cabbage needs fertile soil and high nutrients. Place the cabbage seeds one inch deep and space one to two inches apart. In containers, cabbage grows easily and should have at least 8 inches deep and wide. Regularly provide water to cabbage for healthy growth.
Benefits:
Goods for the skin
Helps with digestion
Takes care of bones
Carrot :

Carrot is a natural vegetable to grow indoors or on the terrace gardens. Carrots need loose soil. For the best growth of carrots, cold weather is required. Frequently water the container when the soil is dry.
Benefits:
Improves Vision
Improves Body immunity
Regulates blood pressure.
Hibiscus:

Hibiscus is a beautiful and colourful flower. It can be grown year-round in zones and needs more sunlight. Hibiscus loves Rich and well-draining. Hibiscus tea and its leaves are useful in many ways.
Benefits:
Relieves menstrual cramps
Improves the digestion
Useful for hair growth.
Jasmine:

Jasmine Flower is a very graceful and highly fragrant vine that blossoms all summer long. Make sure the soil with a 2-inch layer of compost, Whether planting your jasmine in the ground or a container. Most of the jasmine varieties require stakes to climb to grow correctly. There are many advantages of Jasmine tea and jasmine oil.
Benefits:
Helps in relieving stress
Eases childbirth
Treats insomnia
Conclusion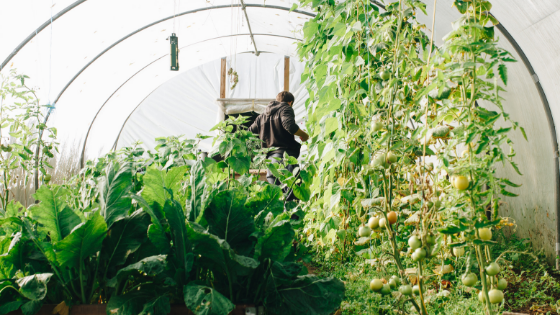 With the support from the Government and easy availability of tools online, Terrace Vegetable farming is a reality today. Not just as a Hobby but we can commercialize Vegetable or Flower Gardening in Urban Areas like Hyderabad, Mumbai.
Recommended Reading