Aloe Vera, scientific name Aloe barbadensis miller, is the most eminent and celebrated discovery of the botanical world. It was used in the ancient Roman and Egyptian cultures from where it wandered to the markets of Greece, Egypt, Mexico, Japan, China, and India.
This succulent is a perennial shrub with pea-green colored leaves. It grows in the drylands of Asia, Africa, Europe, and America. In India, the plant sweeps across large acres in Rajasthan, Andhra Pradesh, Gujarat, Maharashtra, and Tamil Nadu.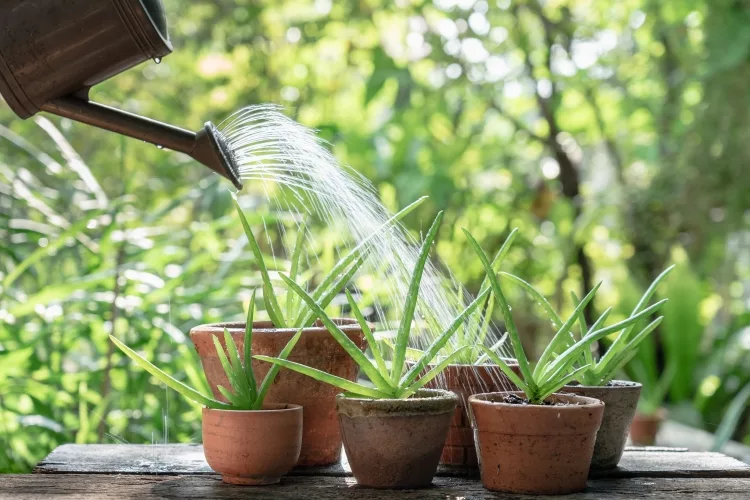 One of the largest industries of the world is the cosmetic and pharmaceutical industries, and aloe vera, being used since the ancient civilizations, has made a permanent place in these industries across the globe. An important market is that of India. India's trade has an everlasting place for Aloe Vera as a natural ingredient. The sale and purchase of aloe vera have increased to a whopping high within a few years.
Cosmetic giants like Ayur, Patanjali Ayurveda, Vitromed HealthCare, Bright Lifecare, and Himalaya are bulk procurers of aloe vera. But the question arises that is it that easy to sell aloe vera to these huge corporations? And how can a layman begin selling aloe to consumers in India?
Thorough research about the market, the wholesale buyers, pricing, and local farmers is vital. But to find a market is very difficult and the companies that require the product already have contracts with farmers and wholesale sellers. The product is also required in large quantities which is not possible for a small farmer or a home gardener.
The Mighty Aloe Market
First of all, it must be certain which markets require bulk aloe vera. In India, these include the cosmetic industry, the pharmaceutical industry, juice manufacturing, research conglomerates, and Ayurveda companies.
The next step is to build rapport among local farmers and vendors who have contracts with these corporations. Dabur, Ayur, Patanjali Ayurveda, Bright Lifecare, Kapiva Ayurveda, and Himalaya, are some of the big names that buy aloe vera at wholesale rates in bulk quantities. Having ties with the local manufacturing units initially will provide hordes of opportunities for the beginners.
If you are a home gardener and have only a limited supply of aloe in your garden and want to sell it, then social media is the basic platform to utilize. Publicize your product in engaging posts and tag the big vendors to make accords with them. Also, if your product is high in quality, you can sign contracts with the local farmers instead of the mighty corporations themselves. This will eliminate the hassle of finding the right market.
In Jaipur, a farming-related charitable organization has been set up by the name HCMS Hahnemann Charitable Mission Society. It provides small businessmen the opportunity to set up their trade and provides a stupendous platform for selling bulk aloe vera leaves across the country.
Online trading portals are relatively easy forums for selling aloe vera commercially. In India, some of these portals are InfodriveIndia, Indiamart, Exportportal, and Go4worldbusiness.
Another key consideration before making a deal is to research the wholesale prices of aloe vera according to its quality, in different regions of where you want to work. In India, the average price of aloe vera leaves is about 5 to 15 rupees per kilogram. However, in tonnes, the rate varies from 10 thousand to fifteen thousand rupees.
The aloe vera market of India stands at a whopping $23.72 million and by 2023, it is estimated to reach $38.68 million. The net profit you can obtain by investing in this sector is evident from the figures. The target audience includes companies like Patanjali Ayurved Ltd., Botanica India, Nourish Vitals, Shree Baidyanath Ayurved Bhawan Pvt. Ltd. India aloe vera Juice Manufacturers, and Government bodies such as regulating authorities like FSSAI and policymakers. These companies increase their revenue every second from aloe vera and its products and you can sell your stock to them on good contracts.
There are companies like Patanjali and Himalaya whose products are based on Ayurveda. They take great pride in using the natural benefits of aloe. That is why they have online portals like the Patanjali contract farming portal. You just have to contact the purchasing department of Patanjali or Himalaya and be ready with the bulk of aloe vera leaves. Contract Herbal Farming option is also available where you can sell aloe vera leaves as medicinal ingredients
Aloe vera farming
Aloe vera farming is considered one of the fastest revenue-generating markets in India. Aloe vera is a low maintenance plant. Even if you are a beginner, an investment of around half a lac would yield you a profit of 4 to 5 lacs each year. It is also a rapidly growing plant. Around 30 tonnes of aloe vera can be cultivated in just 2 acres of land. The low effort required to harvest the crop coupled with an ever-increasing demand for the plant makes it a favorite among beginners in the farming business.
Read More from Trinjal:
Aloe Vera: How long does it take to grow? {Grow Fast}
Best Vermicompost Brand in India