10 Trees Useful for Landscaping
reviewed by Truman Perkins
India is home to some of the marvelous landscapes in the world, including The Himalayan Mountain Range, Thar Desert, The Indo-Gangetic and The Coastal plains, etc. The tourism growth trajectory of a country is measured by how useful that country is enhancing and nurturing natural gifts.
One way to do that is to preserve the natural topographies through active surveillance and implementation of reforms. The other route is to do landscaping! The art of making your country or home or patio more beautiful by the use of ornamental trees and wood crafted to make various designs along with delicate topiaries.
Landscaping is usually done to make a close-to-nature habitat with a fresh and clean environment and to set up a beautiful display of craft. However, other benefits are frequently forgotten; landscaping helps conserve the natural habitat, including soil, air, and water.
Mostly, ornamental or flowering trees are used to get a year-round exhibit of beauty and aroma. The primary purpose is to add color and accent!
1. Plumeria Alba: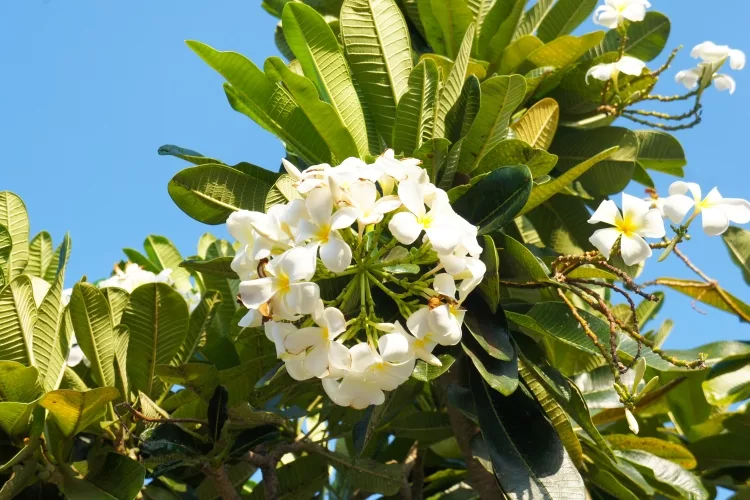 In India, individual trees are discreetly used for adornment and landscaping, and the foremost is Plumeria Alba. This 2-8m small shrub has delicate white flowers with a strong incense. Its flowers are also edible, and the wood is used for medicinal purposes.
2. Pride of India:
The second tree widely grown for its divinity, which is implied by its name is Pride of India. Lagerstroemia Speciosa, the scientific name of this deciduous tree bears flowers only in summer, once in a year. Its sacredness is given by the fact that it is recognized as the state flower of the state of Maharashtra in India.
3. Gulmohar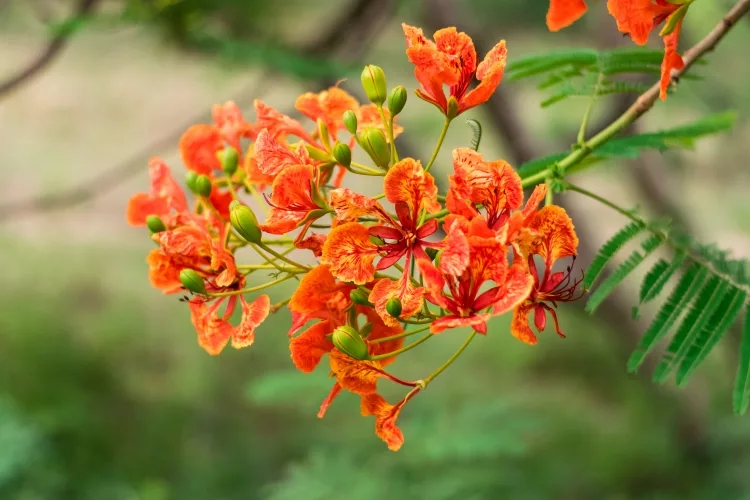 The Flamboyant Flame tree of Gulmohar is planted in India as an ornamental tree and is referred to as the May-flower tree. It gives orange-red colored petals from April to July. It is also a sacred flower in many areas of Kerala, India.
4. Australian Pine Tree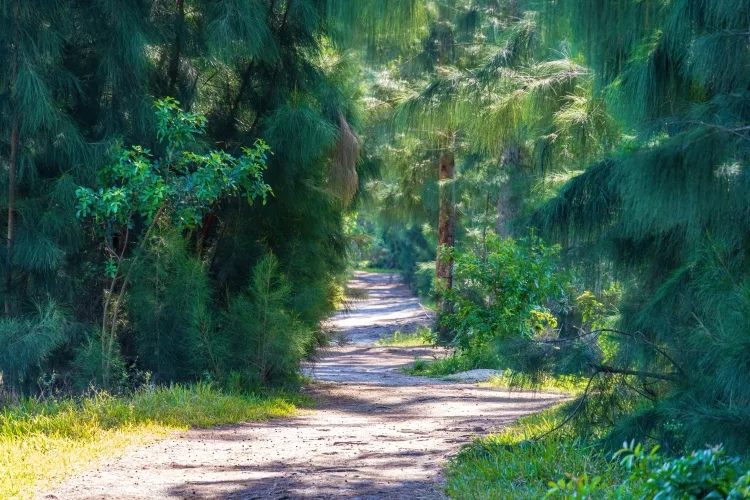 The stout and sturdy Casuarina equisetifolia or Australian Pine Tree is a tree native to the Indian subcontinent and Australia. Its robust trunk is widely used for wind breaking. This she-oak tree can grow as tall as 100 feet. It is mostly planted along sandy beaches or dunes and gives cone-like abundant fruit.
5. Australian Pine Tree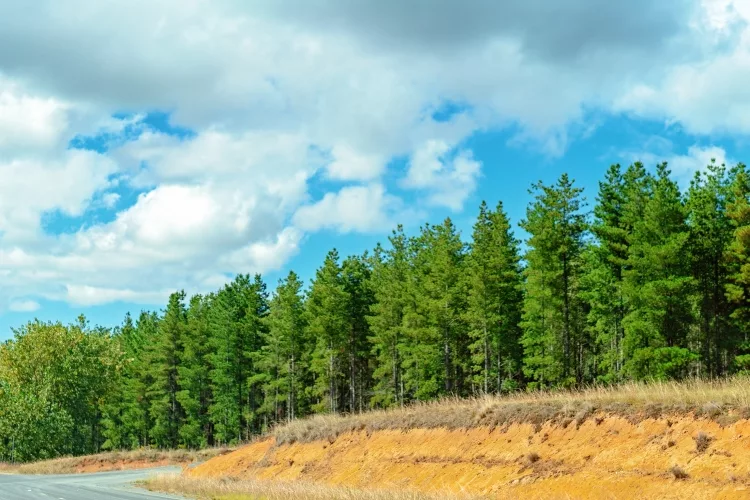 Another ornamental tree that also serves to reduce noise pollution due to its rich and willowy weeping pendulous branches laden with leaves is the Australian Pine Tree. It exhibits pyramidal growth; however, it can take several years for it to become fully mature and reach its optimal height.
6. Christmas Tree
Christmas Tree is also an ornamental plant grown across India. As its name suggests, it is triangular and is a false pine. Its name is solely because of its distinctive appearance, and people cherish it in their homes and gardens.
7. Alstonia Scholaris,
Alstonia Scholaris, the devil tree, can make for a breathtaking landscape. It is also used for making blackboards for classrooms, pencils, coffins, ceilings and carvings, and much more. Its intoxicating smell and lovely shade can make for a beautiful patio tree. It is also planted along pavements and roads for inducing aromatherapy.
8. Bottlebrushes
Callistemon or Bottlebrushes are exquisite beauties and make excellent garden plants. They are dense, making beautiful topiaries. Adding these evergreens to the landscape will infuse your garden with intense aroma and a terrific accent!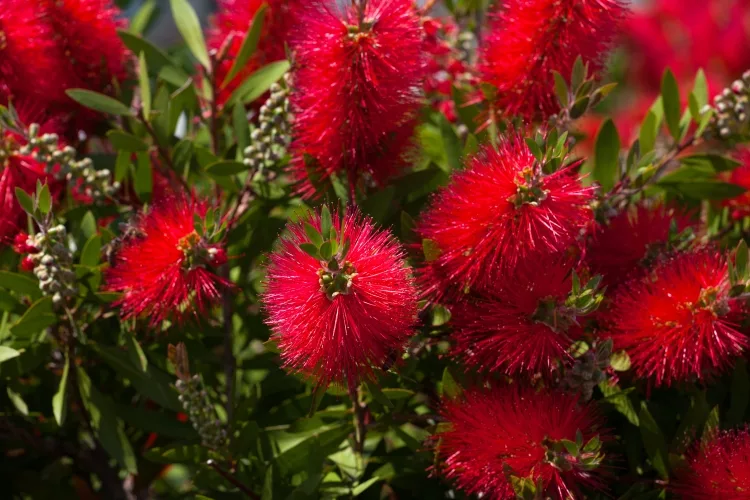 9. Bamboo
Everyone has heard of the giant Bamboo trees for landscaping. These trees are the fastest-growing ones in the world of landscaping. Their strength and flexibility make them favorable for hedges and other barriers in gardens. Bamboo wall accents, edges, garden furniture, and pavements are well-adapted ways of using this miraculous gift of nature.
10. Thuja Giants
Thuja Giants is the last but not the least on this list. Thuja giants are mystifying fine-textured plants with green foliage. They are commonly known as 'Morpankhi' in India. They are heat tolerant, which makes them favorable for small places like decks or stoepe.
After negotiating all these trees and their widespread and divine benefits, it can be said that even beautifying our artificial spaces requires nature itself! If we conserve and utilize nature, we are eventually helping ourselves.
Recommended Reading

20 Profitable Trees for Farming in India
15 Best Plants to Grow on Rooftop in India (Terrace)
Colourful flowers that Grow in Shade