Vegetable Plants that Grow Without Sunlight
reviewed by Christina Lopez
Just like all living creatures, plants also require different conditions to grow properly and healthy. These include sunlight, fertilizers, pH, soil moisture, and many more. Based on how much sun exposure plants will need to grow our three, i.e., full sunlight, partial sunlight, and light shade. Each vegetable requires specific conditions for growing like sunlight, water, soil, and fertilizer.
Partial Sun Plants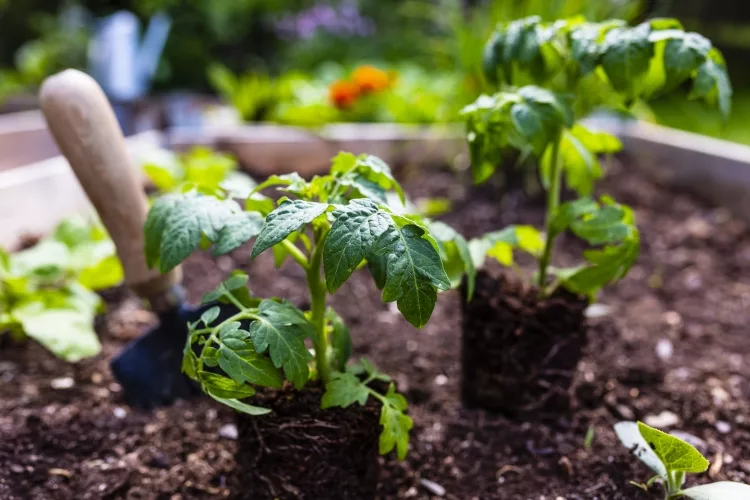 PLANTS THAT GROW BEST IN PARTIAL SUN needs 4-6 hours of direct sunlight. Vegetables may thrive if not provided with a minimum of 4 hours of sun exposure.
Beans grow best when it gets sunlight for 6 hours directly. Because of growing in partial sunlight, it needs warm and well-drained soil.
Beets can quickly grow in cold temperatures; that's why they grow right in partial sun and produce a lot of leafy greens. Beets need loamy and acidic soil to grow best.
Cabbage grows best in partial sun as too much exposure dries out its leaves. It can grow best with hours of sunlight per day. It needs moist, well-drained, and fertile land to grow.
Carrots need less sunlight for proper growth. Less sunlight helps carrots grow larger. If sunlight is more, leaves grow more than the carrots(root). Moist soil makes carrots tastier.
Cauliflower needs sunlight for less than six hours daily to grow correctly. In addition to this, the soil's pH should be between 6.5 to 6.8 for the best growth of cauliflower. Soil should be moist, well-drained, and fertile.
Coriander needs full to partial sunlight, but it grows best in light shade. It needs moist and well-drained soil. Less light helps the plant to be small and have big leaves, and be in the best shape for use.
Onions, like other root plants, grow best in partial sunlight, which encourages underground growth. Cool-weather promotes better growth of onion.
Peas grow best in partial sunlight. If more sunlight is given, the plant will grow more, making the edible seeds less like beans. The soil must be well-drained. It should not be planted in cold areas.
Rutabaga to grow deeper and better roots need a limited supply of sunlight. Well-drained soil with neutral pH is required for rutabagas' best growth like other root vegetables and fertilizers.
365 Days Flowering Plants in India | Flowers That Bloom in all Seasons
Radish
like all other root vegetables need less sunlight and grow better in partial exposure to the sun. This helps them increase root growth (radish). Seeds should be planted in cold deep moist soil.
Fertilized with natural manure or other fertilizers help grow them best.
Turnip can grow both in full and partial sun, but the best turnip is produced when they grow in limited sunlight. It, like all other root vegetables, best grows in moist, cold, well-drained soil.
Broccoli grows best in partial sun with tight heads, while full exposure to the sun for more than 4 to 6 hours a day promotes quick flowering, which ruins the taste.
Leeks grow better in conditions with partial sunlight in moist soil and a more relaxed environment. Moist soil with pH 6.5to 6.8 helps leeks to grow best.
Light shade Vegetables
Arugula is a leafy plant, but sunlight does not help it grow best. More sun exposure drops and wilts the leaves. Well, fertile and moist soil are the optimal conditions for its growth. Water should be given when the soil dries.
Endive is the most shade-loving plant, along with all leafy vegetables. It only tolerates 2 to 3 hours of sun per day. It grows best in well-drained and moist soil.
Swiss chard also likes to grow in shades rather than sunlight. It prefers well-drained and fertile soil with a lot of nutrients.
Mustard greens usually grow in gardens where sunlight is limited. Soil with a pH of around 6.5 to 6.8 provides optimal conditions to grow, which is well-drained.
Spinach, like all other shade-loving plants, grows best in cooler temperature with less sunlight. In light, soil that is appropriately drained provides the best habitat to them.
Brussels sprouts are cold-tolerant plants that love to grow in less sunlight. They grow best in fertile, well-drained, moist soils having pH 6.8.
Leaf lettuce prefers less sun and grows best in loose, moist, and well-drained soil.
Tips and Precautions
The soil should be fresh and well sown. It should have all the elements that the plant requires to grow like moisture, pH, nutrients. The soil should be adequately fertilized with manure or other artificial fertilizers to get all the nutrients they require to grow.
Recommendation:

Flowers that Bloom only at Night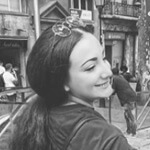 About Christina Lopez
Christina Lopez grew up in the scenic city of Mountain View, California. For eighteen ascetic years, she refrained from eating meat until she discovered the exquisite delicacy of chicken thighs. Christina is a city finalist competitive pingpong player, an ocean diver, and an ex-pat in England and Japan. Currently, she is a computer science doctoral student. Christina writes late at night; most of her daytime is spent enchanting her magical herb garden.
---
Comments for "Vegetable Plants that Grow Without Sunlight"