Save money and achieve success with seed-starting your plants. The Park Seed bio-dome seed starter makes it easy at a fraction of the cost of nursery-bought plants. With a unique Holland-made design and sponge-style pods, you can achieve greenhouse success at home.
The complete seed starting kits include a base tray, humidity dome, planting block, unique bio sponge plugs, and seedling food.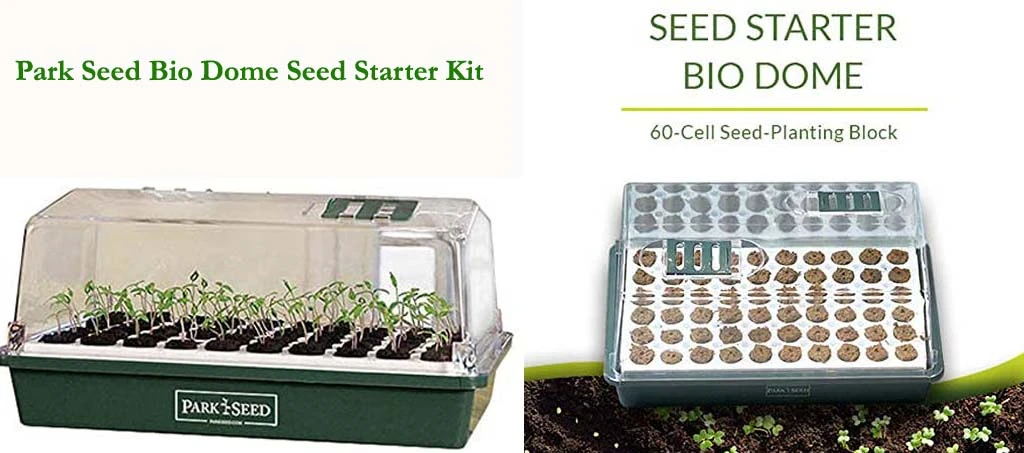 Park Seed Bio Dome Seed Starter Kit Reviews
Great for Those New to Gardening
New gardeners can rejoice at an easy way to get seeds started without a lot of effort. The park seed biodome makes it easy and almost effortless to get started. Zero intimidation. No mixing up the right seed mix, placing seeds correctly, or planting proper amounts.
The easy step process makes planting a breeze. It helps anyone to get started right.
Convenient for Experienced Gardeners
Even for us old-school gardeners, there are many conveniences to be found from a system like a biodome seed starter: no messy seed starting soil and tray filling. Add water, add seed, and cover. Done.
That is a true time-saver and a lot less to clean up.
For the Average at Home Grower
If you are growing for your personal indoor space or small outdoor garden, this may be ideal.
The park seed biodome gives you the planting area you want while saving you money over nursery plants. The convenience and ease of germinating over soil seed starting is a big bonus.
Transplanting could not be easier. The bio sponges break down naturally and go directly into the ground or container planter.
There is an almost no worry method. The system allows for the right amount of water uptake by the sponges. Humidity is controlled through the lid and vents. Placed in a bright window or under grow lights, the dome allows for full light coverage on your seedlings.
Looking into larger spaces and gardens, additional sizes or options may be needed.
Pros
Very well-made sturdy design
Bio sponge is clean and effortless for planting.
Water and humidity are easy to control
Dripless, it does not damage any surface area around it.
Easy to transplant into garden or containers
Cons
Cannot plant large seeds like squash and pumpkins
The planting surface is small, and singular seed recommendations could delay growing.
Replacement bio sponges and seedling food can be costly over the soil.
The planting tray is not suitable for other growing mediums.

Is the Bio Dome Seed Starter for Everyone?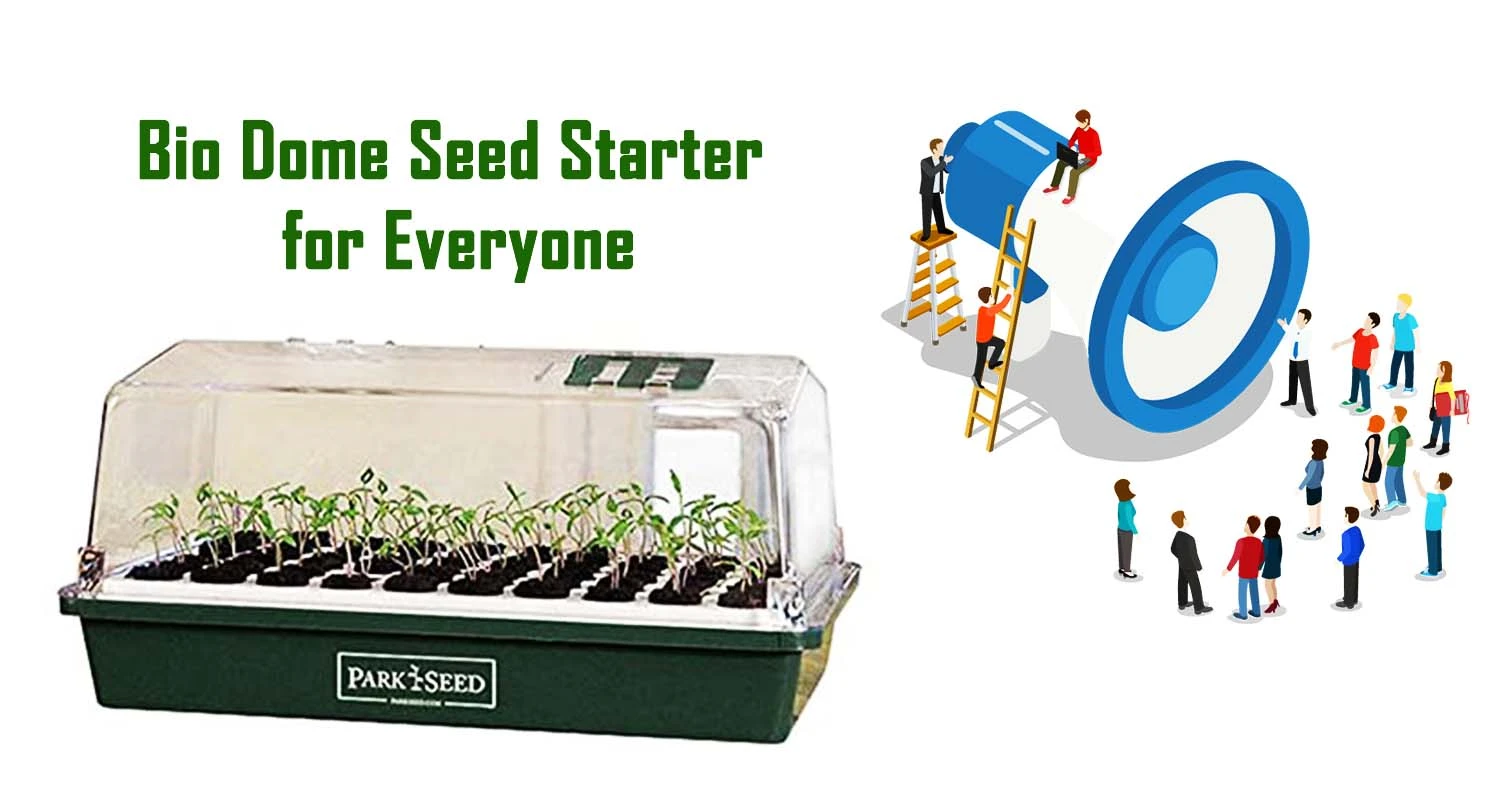 When I first used the biodome, I was like a kid with a new toy at Christmas. I thought this is great and so simple. It is.
However, as the newness wore off for me, I began to find flaws. For me, I found it was a bit too "branded." I could not use any other sponge-like material in place of the Park Seed brand due to size. The planting holes were also very oddly shaped to pack regular potting mix for traditional planting methods.
The inability to use the entire system in any other way that it was designed seemed like a "hang-up." The replacement cost of the bio sponge seemed steep for the number of seeds I plant regularly.
On a regular planting schedule, I could be planting at least 100 or more seeds at a time, several times a season. That is because I grow plants for outdoor and indoor gardens. Additionally, what I plant is not just for my own garden spaces. I also plant for community, friends, gifts, and charity.
Park Bio-Dome Benefits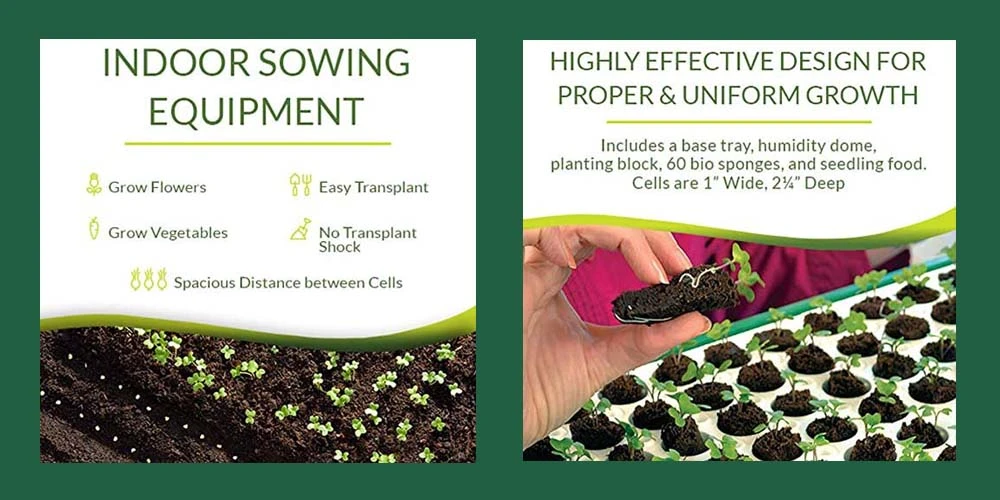 More significant, healthier rooted seedlings faster.
Easier & more economical than nursery bought plants.
No mess and no seed waste
Proper bottom watering
Easy transplant
Minimal to No transplant shock

My Bio Sponge Choice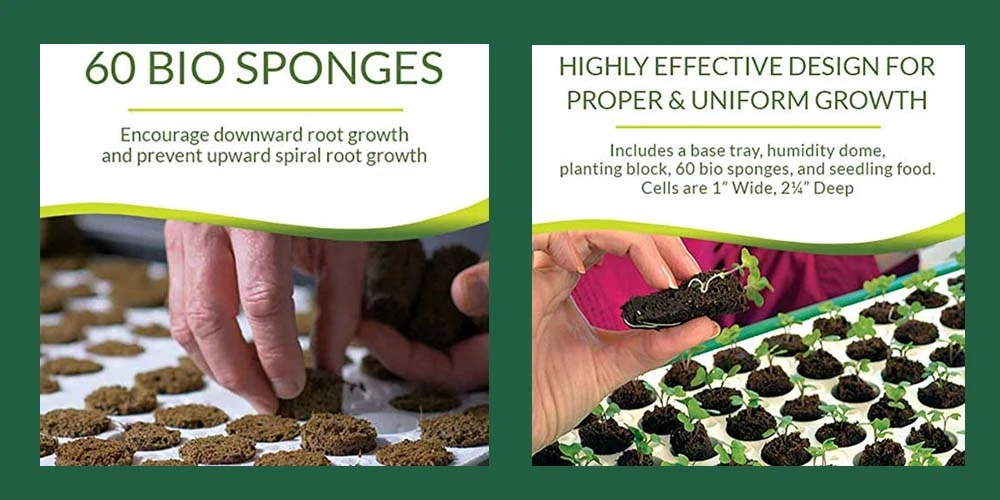 Please do not mistake what I say here. If I was growing purely for a small garden, I am happy. I would likely have never looked elsewhere after finding these. This is based strictly on my planting amounts.
I still use the Park Seed bio-dome seed starter for some seeds. I have not retired it permanently. However, in my love for this bio sponge method, I found a similar product that hit the negatives I found in this for me.
I like the rapid rooter plugs from General Hydroponics for my planting needs more.
Why?
- Nutrients are already in the sponge. No need to buy, mix or add more nutrients each time I start.
- They fit in any standard seed starting tray, net pots for hydroponics, and easily into any other soilless growing method.
- They allow for different seed sizes, and the wider planting surface allows for multiple seeds.
- The root growth is far more intense and impressive in a short period.
- Dollar for Dollar comparison they work out cheaper
You can read my full review of the Rapid Rooter plugs on site here.
The Distinct Advantage of Seed Growing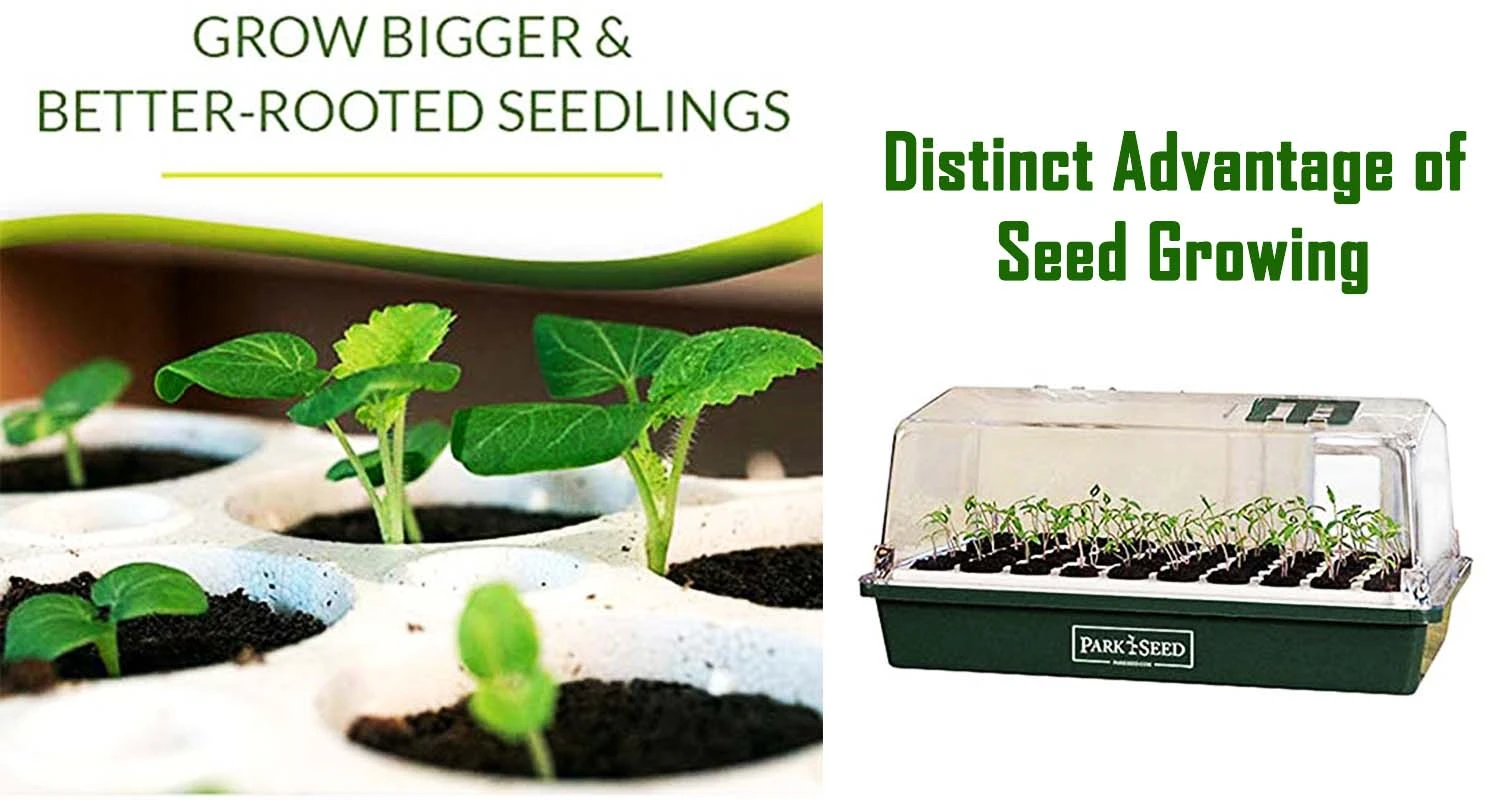 Starting your plants from seed has its advantages. The biggest being cost savings. The price of a packet of seeds averages about $3 a package. Some are higher; some are lower. This is just an average. In a seed pack, there is usually a minimum of 25 seeds. Even if 50% of those seeds germinate, that is a dozen potential plants!

12 Plants at a Nursery or Box Store for $3
Can You Buy 12 Plants at a Nursery or Box Store for $3? You Would be Fortunate to Find One Plant for $3.
It is also gratifying to nurse a seed to plant. You also get to control its entire growth cycle. Ensure the best health and nutrition. That can be even more valuable for your edibles than the cost! Learn more about Seed Starting here.
These advantages make the Park Seed biodome and other seed starting systems a massive plus to gardeners. The benefits keep on "growing"!
The biodome seed starter makes a beautiful gift too. That is how I received mine. I can be an "old dog" sometimes. I had to be taught the latest trick for seed starting. Once I saw the bio sponge in action, though, I was an easy convert.
Did I teach you something new? Have you tried any seed starting method that you think is a "new trick"?
Please share! I am always looking for your opinions as much as I like to share what I have gained. Drop a comment below.
Recommendation