Simple Watercress Soup Recipe with Cauliflower
reviewed by Truman Perkins
As a follow-up to a recent article I posted on-site about "How to Grow Watercress Indoors," I wanted to give you an excellent option for using your newly grown garden delight. This Simple Watercress Soup Recipe with Cauliflower will be sure to be a family favorite.
It is light enough to enjoy any time of year. Also, it makes a great accompaniment to most meal plans or a stand-alone.
Not Your Traditional Garden Variety Soup
There are many variations of watercress soup available. Traditionally you will find many are made with potatoes and sour cream. I enjoy the traditional flavors, but a less starchy version was more appealing to my taste.
Besides, I also enjoy the lighter texture of the cauliflower. I think it is a much better match to the flavor of the watercress. It compliments it nicely without trying to overpower it.
The soup is thinner than the original but also lighter in calories as well.
Simple Watercress Soup Recipe with Cauliflower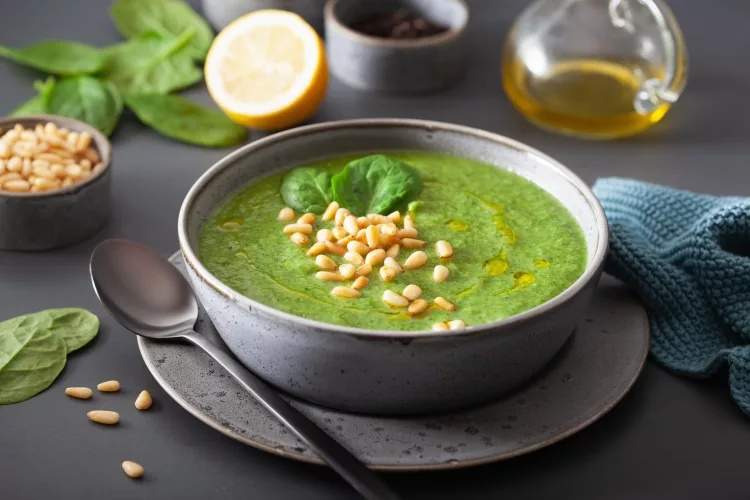 Ingredients
Butter
Shallots
garlic
Cauliflower
Heavy Cream
Vegetable stock
Directions
3 Tbsp. Of Unsalted Butter
6 Cups watercress rough chopped stems included
2 Shallots (tiny white or yellow onion) chopped
Two cloves garlic minced
One head of Cauliflower - cut into 1-inch florets
1/3 Cup of Heavy Cream (half-n-half or milk alternatives can be used)
One ¾ cup Chicken or Vegetable stock
3 cups water
Makes six servings
In a large pot, melt butter over medium heat until beginning to froth (bubble)
Add the Shallots and garlic until translucent. Salt as they cook-about 5 to 7 minutes.
Add stock and cauliflower florets. Cover. Cook until florets begin to soften and can be poked easily with a fork. Stir frequently. 20 to 30 minutes
Reduce to low and add watercress-cover and cook for 3 to 5 minutes.
Remove from heat.
I am using an Immersion blender or traditional blender in batches-puree soup. Be careful; it is boiling.
Once pureed, stir in heavy cream and salt and pepper to taste; some people like to garnish with a dab of sour cream. You can also use additional uncooked watercress, chives, or parsley as a garnish. I also want to add a couple of crispy croutons on top vs. crackers. The finish is up to you!
Nutritional info for Simple Watercress Soup with Cauliflower
Watercress Soup - Vegan Variation
In my household, I have a vegan daughter. I acknowledge and appreciate her lifestyle choices. Some of my favorite recipes have had alterations to fit her dietary needs.
Here is what we changed to make this Vegan Watercress soup.
2 Tbsp. Olive Oil >> instead of butter
Vegetable stock
It turned out quite well. I thought the avocado was a bit strong and would like it to cut down to half that. My daughter disagreed and felt it was a perfect amount.
The Vegan Change Nutritional Information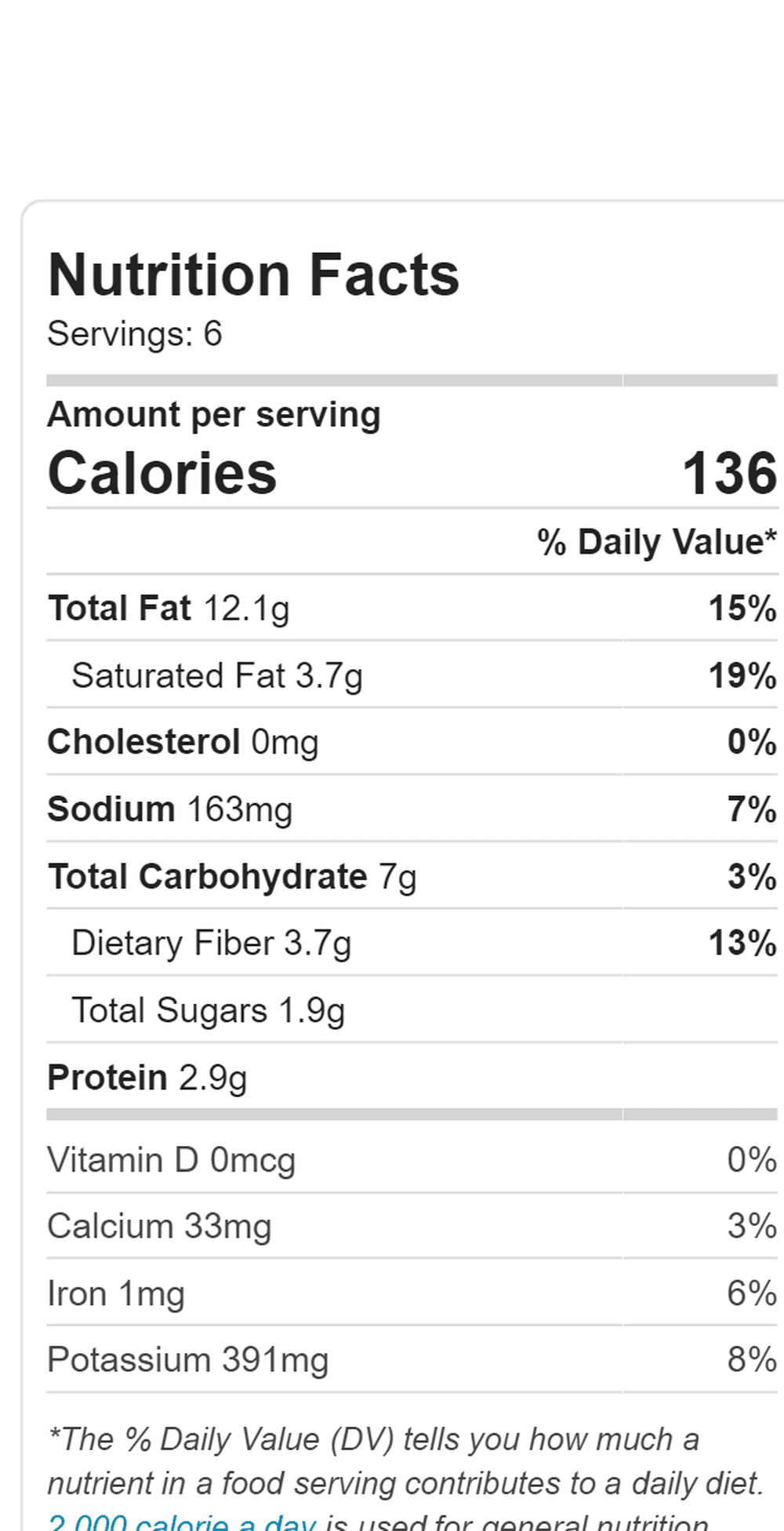 Hot Day - Eat it Chilled
A remarkable aspect of this soup is it is delightful chilly! For those hot summer days when you're looking for a bit of chill instead of steam, you can still have it.
Allow the pureed soup to come to room temperature before adding cream. (about 2 hours) Mix in the cold cream and move directly into the refrigerator. Chill at least 2 hours more and serve.
Why wait on the cream? If you mix the cream into the hot soup, it will begin to break it down, causing it to build up water on top. If you wait until the temperature regulates, you can avoid the "water float."
Essential Tips to Watercress Soup Success
√ Use mature watercress. Small cuttings are far too tender to hold up the flavor and texture you're looking for in this soup.
√ Keep the stems in. Many herbs you pick leaves off the stem. Not with watercress. Leave them on; the branches hold bold flavors.
√ Clean watercress well by giving it a thorough rinse under cool water before using. It tends to have flavors and even stagnant water flavors from where it is grown. Rinsing is essential for the best flavor.
√ Taste before adding black pepper to watercress soup or dishes. The peppery flavor of this vegetable/herb may be all you need in many cases.
√ Garden Cress varieties do not hold up to heat and CAN NOT be used as a substitute for watercress in this soup
I am Soup Crazy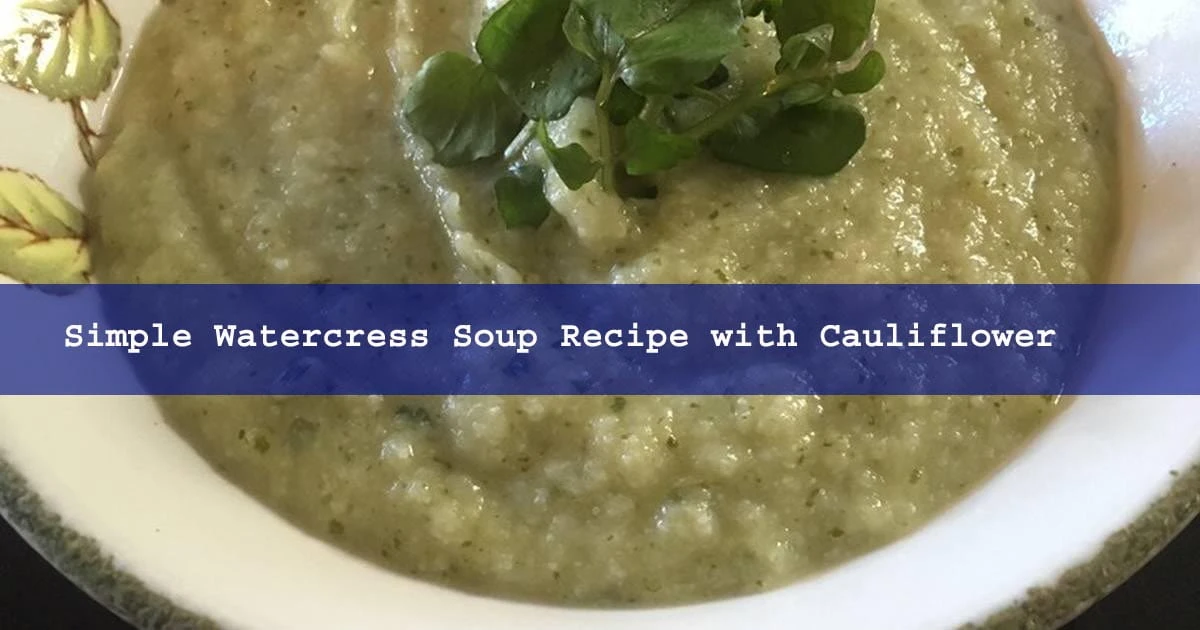 One of my favorite foods to enjoy is soups. I can be found on a hot day sipping on a not or cold soup variety. When the family says we just had soup with that "look," I think they are the crazy ones' ha-ha.
This Simple Watercress Soup Recipe is one that I can usually talk them into, even in the summer. It tastes like a bowl of peppery spring. I will not tell them how good it is for them. That will be our secret… shhh.
What are your favorite things to make and eat?
I look forward to hearing about your take on this watercress soup and other recipes you try with the delightful herbs. If you missed how to grow your own at the beginning of this article, you could learn how here.
Could you drop me a comment below?
Recommendation: