Many of us probably use the tea bags as compost for soil use, basically for the garden plants. The teabag as compost is a scientifically proved skill. It seems pretty outstanding that natural plants take residue of the tea bag as a nutrient. Also, the compost tea bag accelerates other composting ingredients to decompose much early compared to others.
So, if anyone asked me that can tea bags be composted? Generally, my answer is NO. So, it is simple math, tea wastage tea leaves (after use) is the only game-changer, not the bag. All you need to do is open the bag, extract the used plates, mixed it with another decomposer, and store the pack with the pin in your regular household garbage.
I am a tea lover, and once I used to throw my used tea bag into my household garbage. But after years of study and recycling practice, I have learned how to compost tea bags. This is a gardening hack especially for decomposing your lawn soil by that you could wonder your friends and family. There is a lot of stuff on the internet from which you can quickly learn this kind of hack, like the use of compost tea bags.
Do All the Tea Bags Contain Plastic?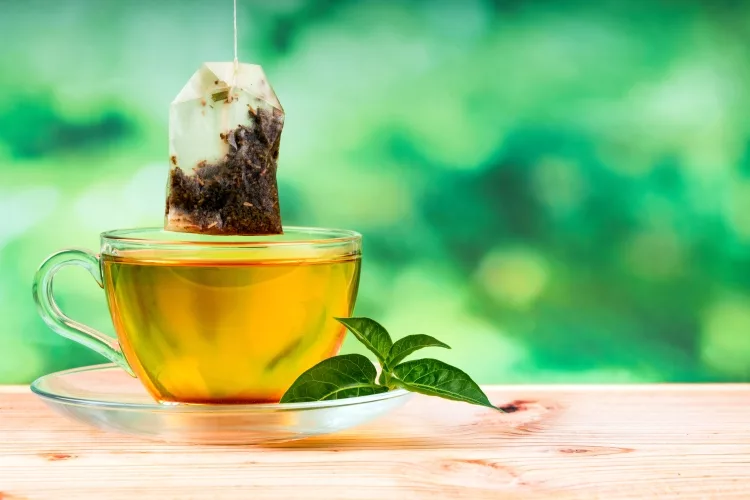 My answer is No. I always used to consume the premium blend, which must require plastic-free and also metal-free. The decomposing need a teabag that does not contain plastic. My observation is, you consider leading an eco-friendly life; please do not use plastic.
However, if your tea brand does use polypropylene or another plastic in its packaging, you should refrain from including them in compost. (Even if your tea bags have plastic, you can still open them and empty the spent tea leaves into your compost bin, then dispose of the tea bag itself separately.) You should also be aware that some brands' metal staples or metallic envelopes are not compostable and should be discarded in the trash.
Do Tea Bags are Food Waste?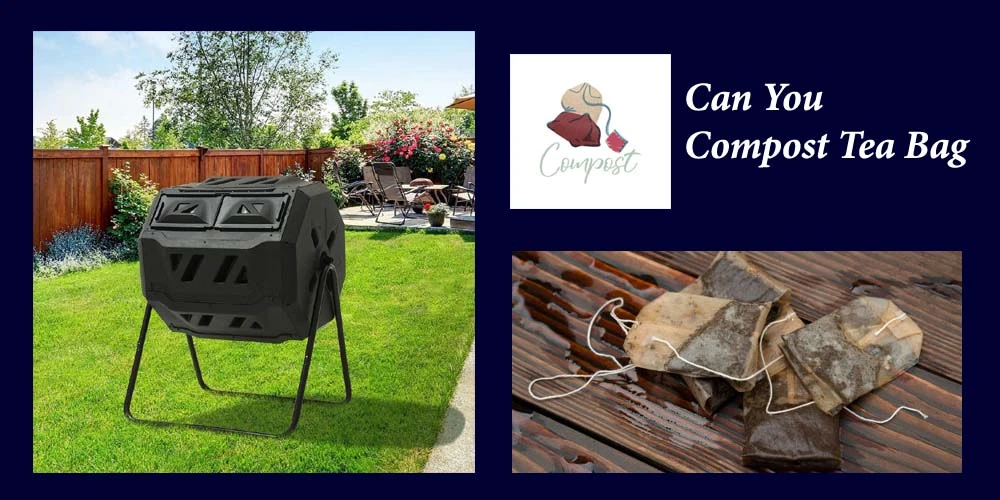 Teabags have traditionally compostable and a good fertilizer. But it has come to light that some companies use a sealing plastic called polypropylene, which is not compostable, in their bags. If the tea you're using doesn't come in plastic packaging, feel free to reuse it.
The response is a resounding NO. The contents of the teabags, including the leaves, can be thrown away in the food waste bin, but the bag itself is not a food commodity. It should not throw away. As discussed above, some pieces of most teabags contain plastic, while others control paper. As a result, I recommend that you place them in your recycling bin.
Tea Bag as Fertilizer
I am a tea lover. On the other hand, I am a gardener too. So, I always want to do the best for my garden or lawn. So I don't waste my teabag after using it. I uncover the used bag and remove the leaves. Then I mixed the waste leaves into my lawn soil. Remain in the mix for some days. Finally, I apply gently to all the soil of my lawn. After all, It looks pretty effective because the compost teabags are natural material which flows nutrient, provides natural oils with enzymes.
How to Compost Tea Bag in the HOTBIN
As consumers and gardeners, should we recycle tea bags at home or dispose of them in industrial waste? Or consider permanently altering our tea-drinking habits?
If you want to compost your 'normal' tea bags in the HOTBIN at home, there are a few stuff you can do to make things go more smoothly.
Firstly, find out what type of tea bags you have?
Squeeze out as much of the excess moisture from them as possible. This prevents additional water from entering the HOTBIN and saturating the current contents;
Cut a couple of holes into the tea bag – this will give the hot composting bacteria better access into the tea bag and accelerate its decomposition rate.
How Long It Takes to Compost Tea Bag?
Tea is high in nitrogen, one of the critical ingredients plants need. Tea consists of tiny particles, which means compost bacteria have got more surface area to work on. You can even add it directly to soil as a fertilizer. The new plastic-free tea bag paper is biodegradable and compostable to industrial standards. Used tea bags are acceptable in the food waste container for reuse. Compostable tea bags made of corn starch will usually hot compost in about 6-8 weeks, around 12 months in a cold composting system.
What Tea Manufacturer Said?
"Paper made from natural and synthetic fibers, with a small amount of wet strength agent. No substances presenting a health hazard Information about ecology: No damage to the environment. Advice for waste management: The paper can be composted, recycled, landfilled, and incinerated".
-Red Diamond– Extract, notice from Filter Paper Provider.
"Yes. Our teabags are manufactured through a chlorine-free (TCF) process, meaning no dioxin is released into the environment. Plus, they never contain starch or gluten, and they're completely biodegradable and compostable—making them better for you and our planet".
-Celestial Seasonings
"The family and individual Luzianne teabags are natural products and can go in the composting bin: We manufacture our teabag papers utilizing wood pulps (hardwoods and softwoods) from suppliers who have converted their bleaching process to either Elemental Chlorine Free (ECF) or Totally Chlorine Free (TCF) processes. This method makes the paperwhite. Both processes are recognized as global standards in the processing of wood pulps for the food industry. The softwood wood pulps also utilize oxygen delignification process."
-Luziane
Final Words
Tea leaves are an excellent additive to thrive in the compost heap. However, tea bags are not if they are not from paper. Use the leaf tea, or source and buy bags that don't have plastic in them.
We have updated our advice on composting tea bags and hope you can now use tea bags as compost.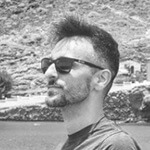 About Truman Perkins
Truman Perkins has worked as the SEO consultant for over a decade; there he's helped so friends' and clients' websites get off the ground. Believing gardening is a natural stress reliever, Truman indulges in learning and writing about gardening in his free time. He lives with his wife, Jenny, and their twins in Detroit, Michigan.
Comments for "Can You Compost Tea Bag- An Idea"