If you are looking for the best beauty products that will define your appearance and impact your feelings about yourself, beauty oils should be your target. Unlike over-the-counter beauty products, essential beauty oils don't contain potentially harmful artificial ingredients. They are known to be 100% pure and hence safe.
When searching on the market, you will notice that many beauty oils exist; however, not all choices are suitable for your particular skin type. So how do you know what's right for you? Let's help
Here we will highlight the best essential beauty oil in detail so that you know what they are, why use them, and the benefits of each.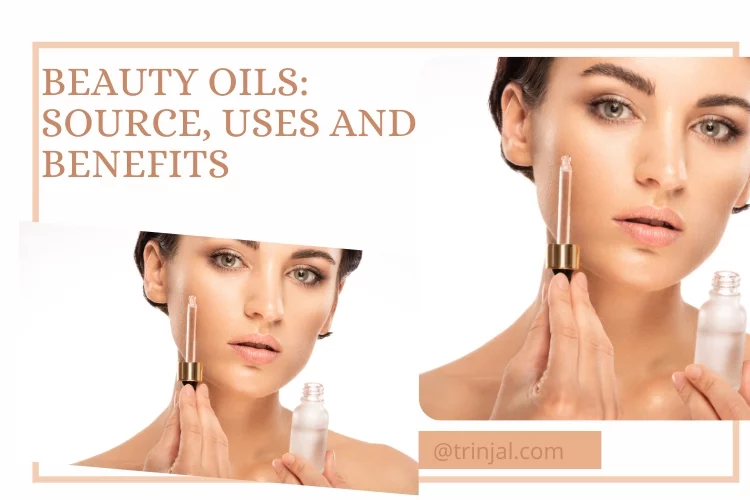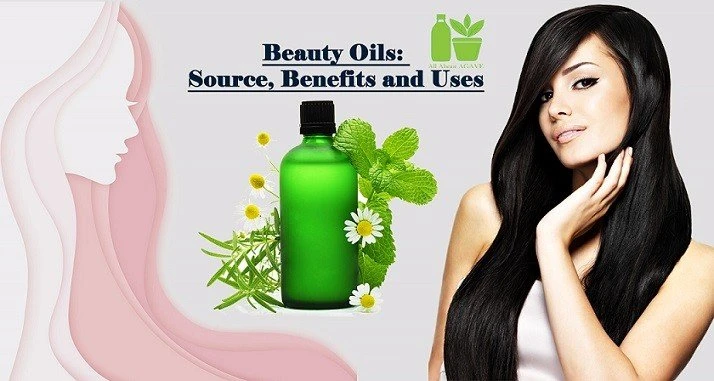 What Is Beauty Oil?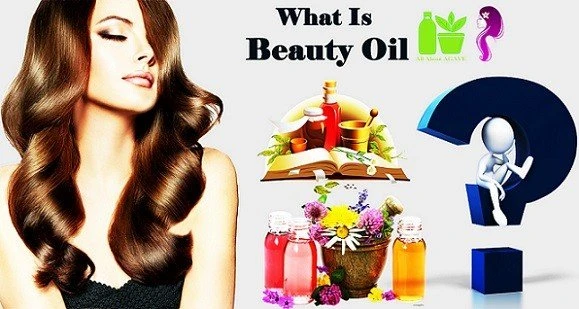 Straight to the point, beauty oils refer to pure organic products used to maintain your skin's natural balance. These oils help to moisturize our skins and keep them protected from environmental hazards such as UV rays. Although our skin produces its crude oil, the unregulated oils may cause skin issues such as dark spots and blemishes. You need beauty oils to dissolve sebum and halt the production of skin oil.
Besides protecting and moisturizing your skin, pure organic beauty oils will nourish the skin, making it much healthier. The oils also help to get rid of acne, dryness, pimples, etc. Keep reading this post for more info.
Importance of Natural Beauty Oils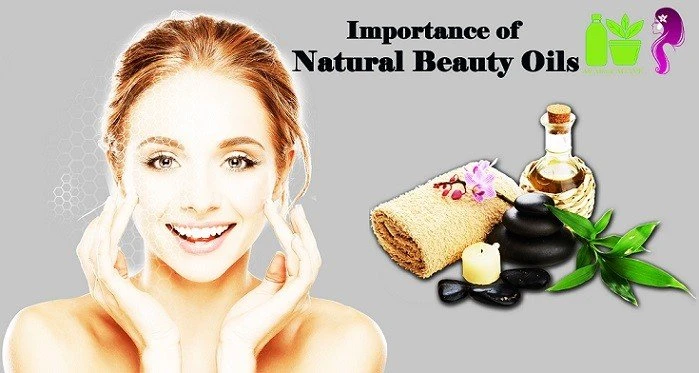 Natural beauty oils have a wide range of uses. If you are wondering why you should embrace these oils, consider the following.
Natural Beauty Oils Help to Reduce or Eliminate Wrinkles
Most facial oils are rich in antioxidants which help to get rid of wrinkles or aging skin. Besides, these oils are non-greasy, light, anti-aging, and beautifully fragranced.
To remove wrinkles or reverse aging skin, wash your face and dab a small amount of your facial oil to the cheeks, forehead, chin, and nose.
They are Good Remedies for Dry Skins
Plummeting temps may suck moisture from your skin, causing it to dry. Facial oils help trap and retain skin moisture, and hence they are suitable for dried skin, lips, rough, flaky skin, rosy cheeks, etc.
Facial oils are said to be good than other over-the-counter remedies for dry skin. This is true, considering they are 100% from organic ingredients.
They Unclog Hair Follicles.
Most facial oils are known for their microbial activities. They will combat the accumulation of bacteria in the regions around your hair follicle. Such bacteria clog the hair follicle if left to accumulate, hindering hair growth and skin breathability.
The Nourish the Skin and Hair
Pure facial oils are non-refined. This implies they have a rich concentration of valuable vitamins and nutrients, which nourishes your skin and hair. Those who use these oils have smooth, shiny, and healthy hair/skin.
They Help Control the Production of Oil by Your Skin
Your skin produces oil which can cause patches, blemishes, and dark spots if not regulated. The best way to stop the production of such oil is through the use of reliable facial oils. Facial oils have properties that enable them to dissolve sebum hence halting oil production.
1. Jojoba Oil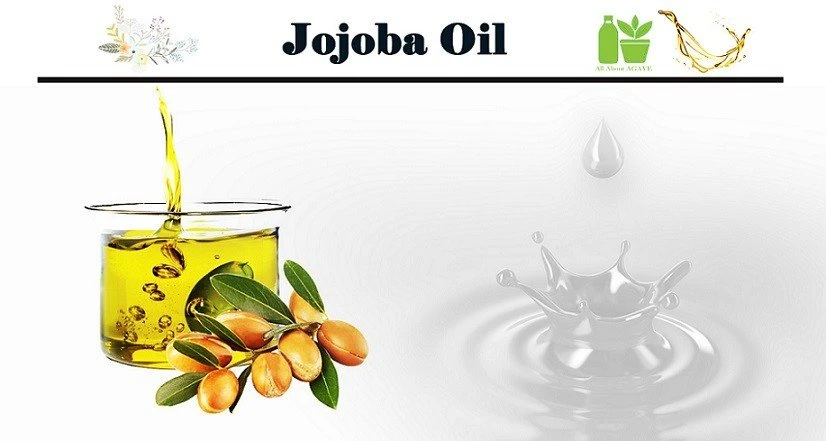 Source: Simmondsia Chinensis plant
If you are not already using Jojoba oil, you haven't yet met your actual skin and hair savior. This Oil is extracted from the Simmondsia Chinensis plant's pure seeds through a sophisticated process that ensures all the nutritional values and vitamins are retained.
An exciting thing about pure organic Jojoba Oil is its recognition by a famous dermatologist. Many of them think that Jojoba oil is the best for all skin or hair issues. They have found the oil to be rich in nutrients and vitamins (such as Vitamin E) that nourish your skin and hair for a shiny appearance and tender feeling.
Big-name dermatologists have confirmed in state-of-art labs that Jojoba oil is 100% pure, concentrated, and with no synthetic additives or filler products. You can thus use your oil with confidence.
Other than working wonders on your skin and hair, the oil will please you with its warm, calming aroma. It's arguably the best remedy if you suffer from body or mouth odor.
Uses of Jojoba Oil
The oil is used for any skin issue. For instance
Reversing aging skin
Getting rid of skin dryness
Moisturizing the skin
Unclogging the hair follicles
Averting body/mouth odor etc.
2. Patchouli Oil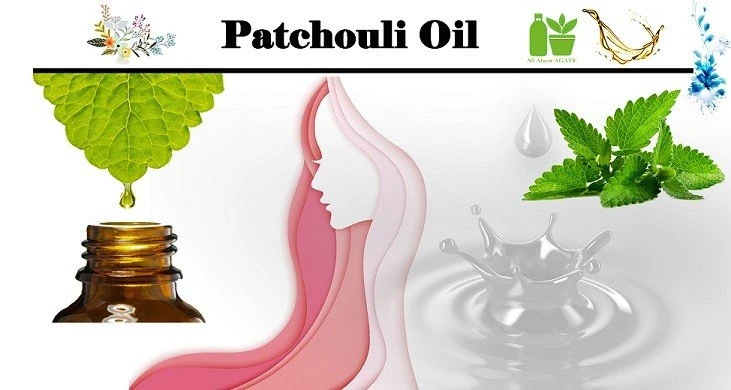 Sources: Patchouli Plant Leaves
This oil is the best recommended essential oil for people looking to achieve shiny skin or hair. With this essential oil in your medicine cabinet, you will never have to worry about pimples anymore.
Remedy for severe skin conditions such as dry skin, arching skin, acne, irritations, pimples, skin wrinkles, blemishes, dry lips, dry-frizzy hair, etc.
This oil is a good choice because people with skin sensitivity can use it. Even if you've feared oils, Patchouli Oil deserves your attention. It's rich in antioxidants hence helps to curb the effects of free radicals on your skin.
Being rich in vitamin C, the oil helps in the production of collagen. This goes a long way to getting rid of skin wrinkles and boosting the skin's elasticity.
It has antimicrobial properties that help in protecting your skin from bacteria. Such bacteria are said to clog your hair follicles, thus hindering hair growth.
The oil is carefully extracted through a steam distillation process to ensure no unwanted additives are featured. It's packaged concentrated, pure, and natural.
Uses of Patchouli Oil
It's used as an ingredient in various beauty products
Moisturizing the skin
Softening hair
Averting hair breakage disorder and
Getting rid of dandruff
3. Grapeseed Oil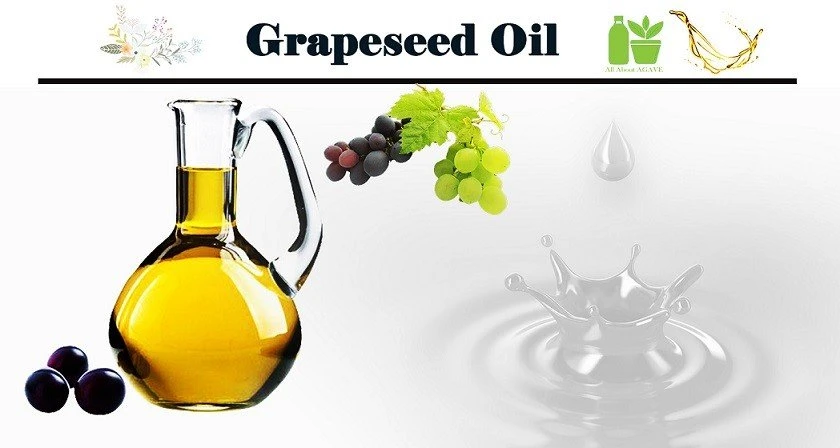 Source: Grapeseed
Adding this award-winning essential oil to your daily hair or skincare products will give you a new look within no time. Some users of the oil have reported having seen almost instant results. This is so because the oil is light textured and penetrates deep into the skin faster than other oils.
The manufacturer claims to use only natural ingredients – something that various independent labs have confirmed.
The oil is rich in oleic acid – a constituent that helps ease any skin condition, e.g., locking in moisture, thus reducing skin irritations caused by dryness.
Several independent studies have shown that the oil does not interfere with your other DIY cosmetic products. You can blend them as you want but remember to consult with your dermatologist where necessary.
You can use the oil daily or regularly as deems fit to you. The frequency of use will depend on the specific condition you are trying to avert.
Uses of Grapeseed oil
An antidote to dry rosy cheeks
Eliminating mouth odor
Smoothening the skin
Getting rid of tangled or frizzy hair
Removing skin blemishes
4. Marula Oil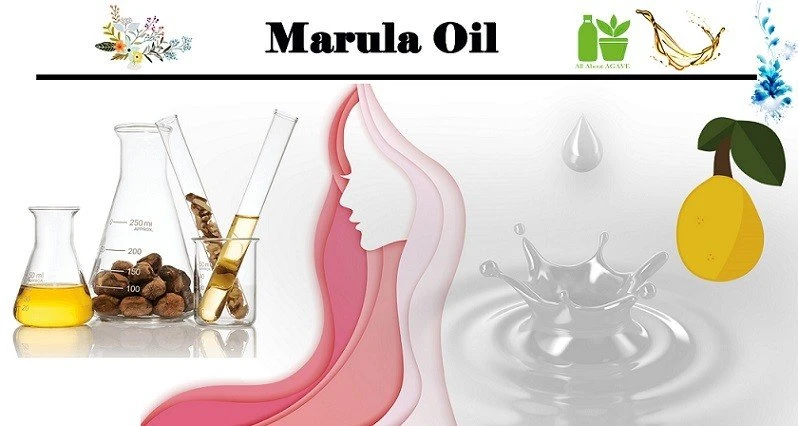 Source: Sclerocarya birrea nuts/ Marula Tree Nuts
Extracted from African Marula fruit and acknowledged by various world-famous celebrities, this oil is one of the most trending essential oils in the market thanks to its unlimited uses and benefits.
Unlike other synthetic beauty products in the market, marula oil contains no filler products. Thus, it's a safe product for use – so far, nobody has reported any side effects with the product.
You will love it the most as it does not feature a smelly scent that would be annoying to some users.
Dermatologists and scientists believe that this oil has the properties necessary to rejuvenate your skin, increase cellular regeneration, fade scars, eliminate wrinkles and pimples, etc.
You can apply this oil to your skin (when diluted) or add it to your laundry.
Unlike some other essential oils that cause skin reactions, this oil is a remedy for skin sensitivity.
The oil is an all-in-one essential oil. This means it can be used to combat more than one skin or hair disorder. For example, it's a permanent solution to dandruff, fine lines, dry, dull skin, dry hair, etc.
Uses of Marula Oil
Nourishing the skin/hair
Moisturizing both the skin or hair
Massaging the body
Unclog hair follicles hence enhancing hair growth and skin breathability
Dissolving sebum for a shiny skin
5. Peppermint Oil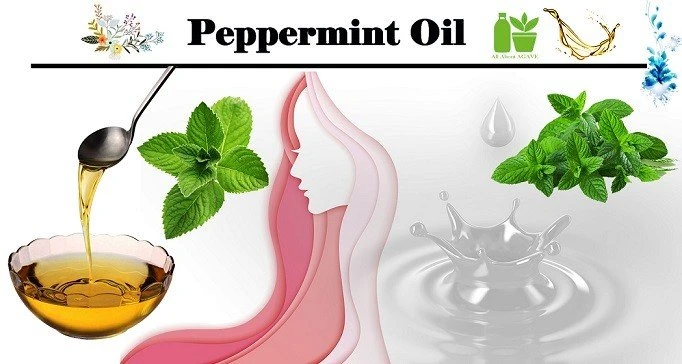 Source: Mentha piperita leaves
Although there are many essential oils for beauty in the market today, peppermint oil seems more promising. It's said to be good for all skin types, so you have no good reasons to ignore this precious gift.
Peppermint oil has been confirmed to possess strong antiseptic properties that reduce various skin imperfections.
If you are already using other beauty products, don't hesitate to purchase this oil. It will have no harmful effect. Experts advise using different beauty products before applying this oil to your skin.
You either apply manually or add a few drops of peppermint oil in your bathtubs or laundry loads.
Its smell is peaceful and calming – it will help you get rid of body odor almost instantly.
The oil is packaged in creatively designed amber glass bottles, which protect its formulation from the effect of direct sunlight. These bottles feature free non-retractable glass pourers to avoid spillage amid use.
When used for aromatherapy, the oil triggers the production of "feel-good hormones," giving you peace of mind, concentration, and boosted confidence.
Uses of Peppermint Oil
Boosting hair growth
Softening skin
Fixing your moods
Smoothening the skin
Good for shiny hair
6. Coconut Oil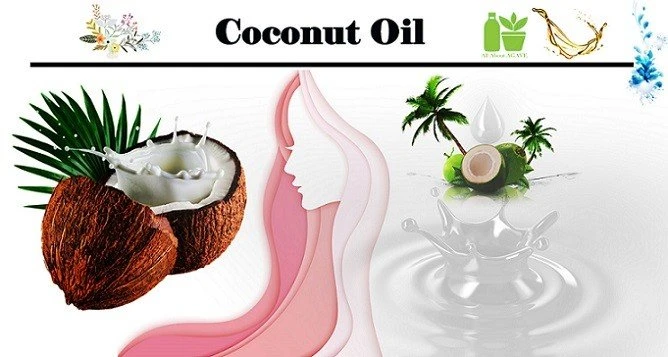 Source: Coconut Palm Nuts
Various scientists have argued that coconut oil is the best skin remedy. We can agree with these sentiments as lab reports show that the oil is a higher concentration of essential fatty acids and vitamins, which work together to alleviate pores' clogging by drying out sebum, dehydration, flakes, etc.
Besides working on your skin, coconut oil is also said to be good for your hair, knees or elbow, dried lips, and rough cuticles.
The oil is extracted from 87% natural ingredients – the remaining 3 % is water. There are no preservatives such as parabens which may react harshly on certain skin types.
Coconut oil is also a favorite choice for you if you hate artificial smells found in other synthetic beauty products. Such scents are undesired as they can cost some people serious issues such as asthma, sinus, or migraines. Pure coconut oil should retain the original smell of coconut.
The oil gives real faster results thanks to its robust, natural ingredients.
Uses of Coconut Oil
Fight skin irritation
Dissolving sebum hence unclogging pore
Shielding your skin from bacteria
Remove dark spots
Removing pimples, fine lines, or wrinkles
7. Olive Oil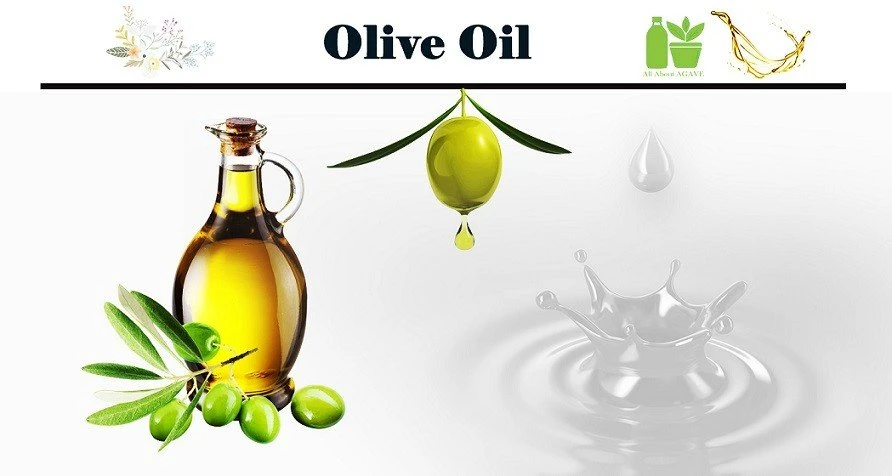 Sources: Olea europaea
Olive Oil has been around for a while. You will discover this product in almost all the beauty products you come across – talk of lotions, shampoos, face cream, etc.
The oil has impressed for years and is today the best-recommended alternative to synthetic cosmetic products. It's known to heal or soothe your skin, remove blemishes, lighten sun spots, neutralize inflammation, increase skin elasticity, etc.
Olive oil is good for people with oily skins. It regulates the rate at which your skin produces oil – something that helps to curb blackheads or blemishes.
If you are suffering from acne, aging skin, or dealing with scarred skins, olive oil should be your best friend. Apply it regularly or daily until you achieve the desired results. In case you are already using some other beauty products (e.g., lotions, face cream, etc.), you can feel free to blend them with your olive oil. It will still work the same!
Uses of Olive Oils
Used as an ingredient in various cosmetic products
To increase skin elasticity.
Treating acne
Inhibiting oil production
Boosting skin regeneration
8. Argan Oil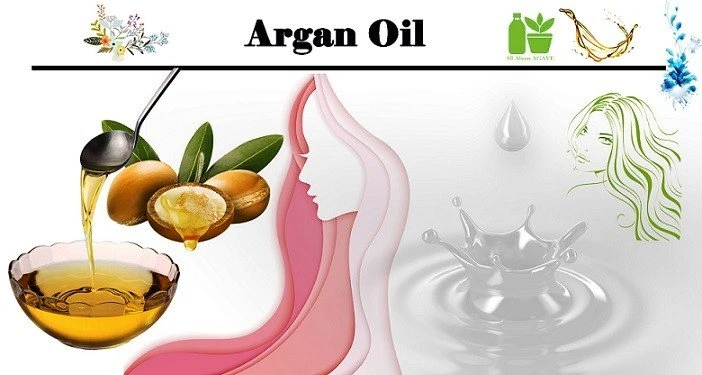 Source: Argan Tree (native in Morocco)
When buying the best essential oil for beauty, you want a guarantee that the oil is 100% safe, pure, and natural. You also want to be confident that your oil will work to deliver the expected results as faster as possible. If that your case, you are lucky enough to encounter Argan Oil.
This is an-all-in-one beauty oil that promises to solve all the skin issues you are dealing with. Those who use it claim it's user-friendly with no harsh reaction to the skin.
Argan oil is the best pick you should go for if you are looking for something that can rejuvenate or revitalize your complexion. The oil works best compared to synthetic beauty products. You will love it for its anti-inflammatory and anti-microbial properties that help keep your skin under the proper protection.
So far, there are no serious reported complaints; instead, users have praised and recommended this product (you can check amazon reviews). Most Argan Oil diehard says they achieved the desired results after a short while – this is true considering that the oil penetrates your skin as soon as you apply it. This is unlike some other essential oils or beauty products in the market that don't penetrate deep (due to heavy molecular weight)
Uses of Argan Oil
It helps in achieving a clear complexion.
Balances oil production
Regenerating cells
Helps in collagen production
Moisturizing your skin
9. Tea Tree Oil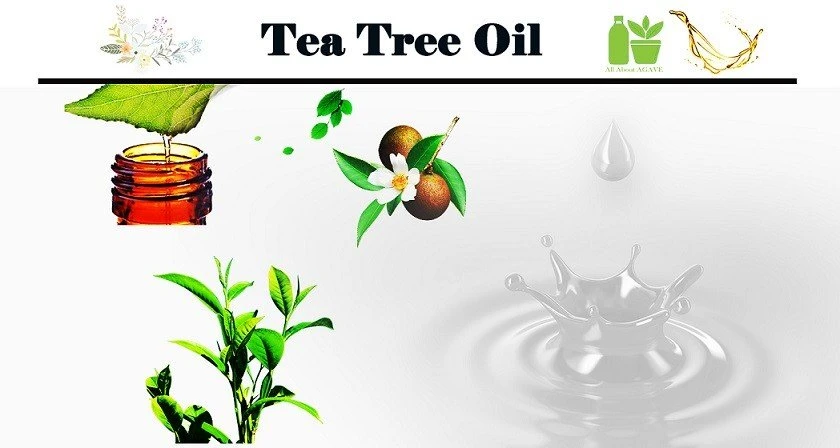 Source: Molaleuca Alternifolia
According to some users, tea tree oil is a hidden gem that most people with skin issues aren't aware of. The oil is extracted from Melaleuca Arternifolia leaves. It has been in use since the early 1920s, and today, it's still used for a wide range of applications.
First, tea tree oil balances the scalp, soothes irritations and helps achieve healthier soft and shiny hair. It's used to make various brands of shampoos, lotions, and other beauty products. The reason why it is used in such products is simply because of its ability to penetrate deeply when applied to your skin.
Contrary to some essential oils in the market, the product promises to deliver the same results – whether you use it alone or infuse it into your DIY cosmetic products.
Independent studies have shown that tea tree oil helps clean skin impurities, cleansing your oily hair, fixing scalp irritations, hindering flaking, etc.
The extraction process of tea tree oil ensures no preservatives (such as parabens and sulfates), GMOs, or synthetic products are used.
The oil is rich in nutrients. It will nourish and cleanse your hair follicles, thus boosting hair growth. Besides, it improves blood circulation in your body, enabling nutrients to reach hair follicles for strong, healthy hair.
Uses of Tea Tree Oil
Decreasing allergic dermatitis
It helps with itchy skin.
Getting rid of dandruff and hence hair breakage
Reducing skin dryness
Decreasing inflammation
10. Rosehip Seed Oil
Source: "Rosa canina rose bush."
This oil is the best choice for individuals looking for the best natural products to reverse aging skin. Rosehip oil creates smooth complexions, which give users youthful radiance.
The oil is result-oriented and works faster in combination with other carrier oils or on its own.
Lab tests have shown that this oil is rich in fatty acids and vitamin E. This makes it an excellent product to use on your skin or hair and nail cuticles.
You can think of this oil as half-serum, half oil. It unclogs the skin pores to facilitate hair growth and skin breathability.
Since the oil is obtained from 100% organic ingredients, it does not contain any harmful compounds that would add to your problem.
For maximum results, the product should be applied to the targeted areas (areas you want to treat) regularly or as advised by your dermatologist. You can use your oil as the base make-up every morning or overnight.
Remember that the oil comes concentrated. You should discover the best carrier oil to dilute your rosehip oil before using it on your skin. This will help to avoid harsh reactions on the skin.
Uses of Rosehip Oil
Used to reverse aging skin
Rejuvenating and softening skin
Eliminating wrinkles
Removing pimples
Giving your skin or hair a shiny/ sparkling appearance
11. Camellia Oil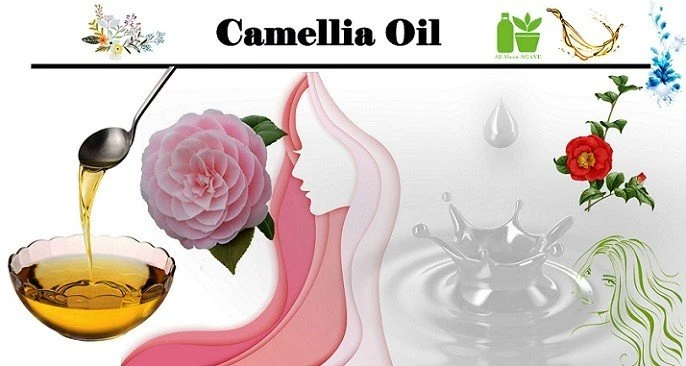 Source: Camellia Oleifera tree
Camellia oil may not be so popular amongst some individuals; however, its healing power can't go unrecognized. Besides, it has been clinically proven that camellia oil is a reliable treatment option for your scalp and skin.
It is believed to offer almost instant results thanks to its high concentration of monounsaturated fats, which aids in quicker and deeper penetration. Camellia oil works from within the skin, and hence it's highly effective.
The oil is anti-microbial. This enables it to block the accumulation of bacteria around the hair follicle, thus boosting hair growth.
Compared to other beauty products in the market, this oil carries the day. This is simply because it contains no filler products, GMOs, or artificial smell that would, in some cases, complicate the issues you are facing.
It's safe for your skin when diluted. Dermatologists and skin surgeons believe that this oil can offer you help with skin acne, athlete feet, body odor, skin inflammation, irritation, and pain. You can also think of it as a natural hair moisturizer. Using it regularly will help you achieve soft, shiny, strong, and healthy hair. This will go a long way to boosting your confidence and hence your living standards.
Uses of Camellia Oil
Alleviating body odor
Getting rid of gum inflammation
Nourishing the skin/hair
Brightening skin's dark spots
Combating skin sensitivity
12. Castor Oil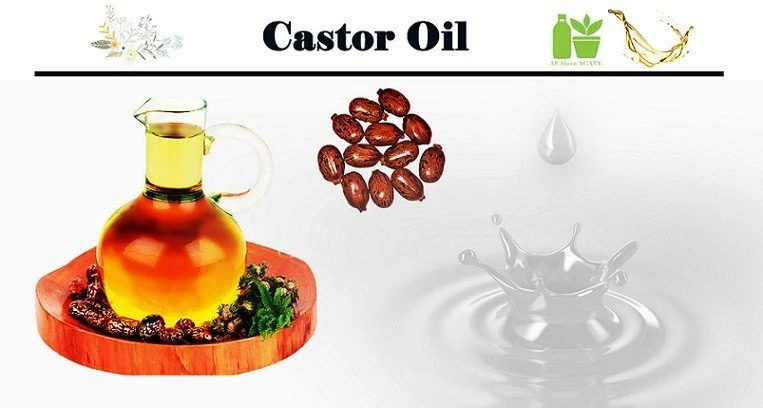 Source: Ricinus communis plant
Considering its benefits, we can conclude that castor oil is a perfect gift for people with problematic skin or hair. The oil does not only treat your skin issues but also gives you a bright-glowy, smooth and clear face you've been longing for. It is said to be suitable for all skin types, so you have no good reason to ignore it.
The oil serves as an astringent to protect your face from excess oil that may cause patches and blemishes. It does this by regulating the production of sebum by your skin.
The oil can be used alongside other beauty products or moisturizers. It should, however, be layered on top. Using it as a lower layer may affect the absorption of other products you are already using.
As confirmed in 3rd party independent labs, the oil does not feature any irritating ingredients. Thus, you can use it with confidence, knowing that you won't have to deal with side effects.
Uses of Castor Oil
Smoothen your face
Removing skin patches/blemishes
Give your skin a youthful radiance
Boost your moods
Combat mouth odor
13. Moringa Oil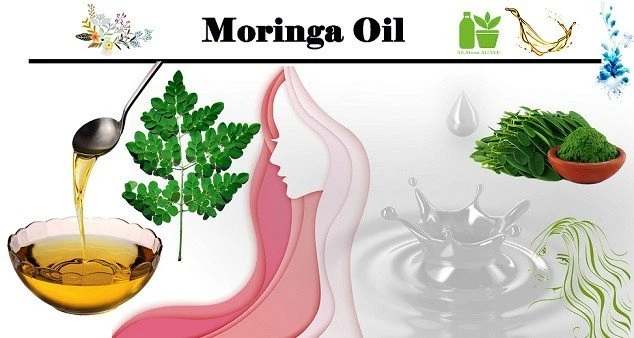 Source: Moringa oleifera
It does not matter how long you have been battling with skin issues; you've finally met your ideal savior – Moringa Oil. This oil is known for its skin-smoothening properties. It is said to work better and faster than synthetic products. Besides, it contains nothing else other than 100% organic ingredients.
When used regularly or as advised (depending on your condition), the oil will ease skin irritations, mild sunburns, remove pimples, alleviate acne, etc.
You will admire Moringa Oil for its peaceful, calming smell that refreshes your breath and boosts your mood. This, combined with some other benefits, helps you to lead a more comfortable life.
Experts recommend adding this oil to your at-home cream, lotions, washes, etc. However, if you are not using at-home cosmetic products (or if you dislike them), you can use the oil independently. Simply dilute it and place a few drops on the palm of your hand. Rub gently on the skin-affected regions. Repeat this regularly until you achieve results.
You can add a small amount of Moringa Oil to your bath for hair or general body use.
Uses of Moringa Oil
Smoothening your skin
Fixing irritating skin conditions
Dissolving sebum
Nourishing hair follicles
Rejuvenating your complexion
14. Neem Oil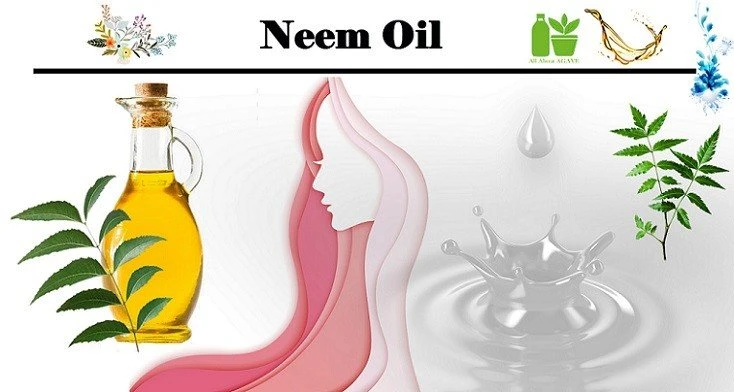 Source: Azadirachta indica Fruits and Seeds
Taking a closer look at what users of this product have to say (on Amazon.com review), there is evidence that the oil is worth your attention. Most people who claim to be daily users of this product are yet to report complaints. With this in mind, you may ask yourself, why Neem Oil? Well, the oil is has proven it's worth considering its antiseptic, antimicrobial, anti-inflammatory properties.
It does not only combat bacteria on your skin but also nourishes the skin. Your skin feels rejuvenated as soon as you apply the oil. This is because of its quicker penetration ability. You can expect immediate results if you are dealing with acne (some people have had acne that disappeared overnight), hair breakage (this will be solved in 1 to 2 weeks), dry skin (result seen instantly), etc.
Uses of Neem Oil
It's used to remove makeup.
Get rid of dry, frizzy, or tangled hair.
Softening the skin, lips, and hair
Nourishing the hair follicle for healthy and robust hair
Fixing hair breakage issues
15. Hemp Seed Oil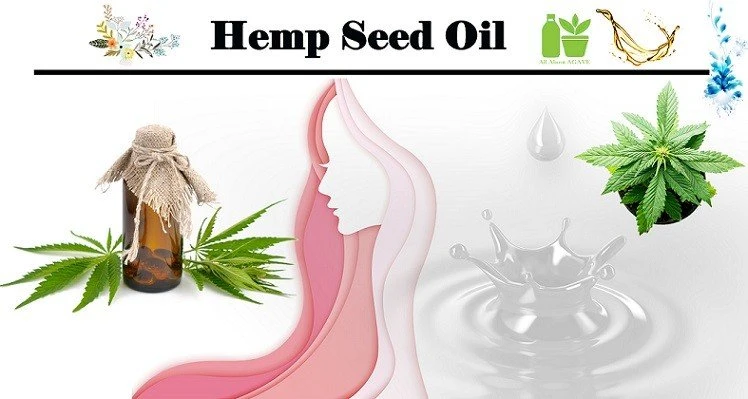 Source: From Certain Varieties of Cannabis sativa
If your skin would talk, it will thank you for applying Hemp Seed Oil. This excellent oil is a must include in your skincare arsenal. Its formulation hydrates your scalp leading to soft, healthy hair. The oil is ideal for people suffering from dandruff, head lice, itchy skin, athlete feet, etc.
What sets this oil apart is that all individuals can be used – whether adults or kids and with no harsh side effects. You must remember to dilute, though!
With pure Hemp Seed Oil, you will not worry regarding additives or preservatives such as sulfate or parabens. It 100% organic, so purchase and use with confidence.
Uses of Hemp Seed Oil
Rejuvenating your skin
Offers relaxation benefits
Preventing pimples
Treat rosacea and acne.
Fix dry/oily complexion
16. Black Seed Oil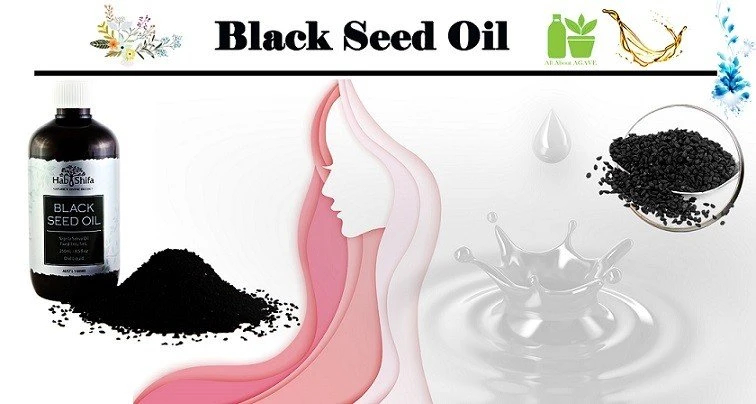 Source: Nigella sativa
If you face challenging times trying to deal with an oily complexion, rosacea, pimples, or acne, Black Seed Oil could be the best remedy you've lacked in your medical cabinet. It does not matter how severe your condition is – as long as you use this "magic" oil the right way, things will work in your favor.
The oil is extracted in state-of-art labs using sophisticated procedures that ensure no unwanted products are included. The final product is 100% pure and undiluted. It's safe for use on your skin but when diluted.
Due to its effectiveness, it is now one of the significant ingredients in various beauty products such as soaps, lotions, creams, etc.
Uses of Black Seed Oil
Getting of body odor
They are used as a primary ingredient in various cosmetic products such as facial creams, lotions, etc.
Smoothening the skin
Fighting bacteria that cause skin roughness
Boosting skin elasticity
17. Flaxseed Oil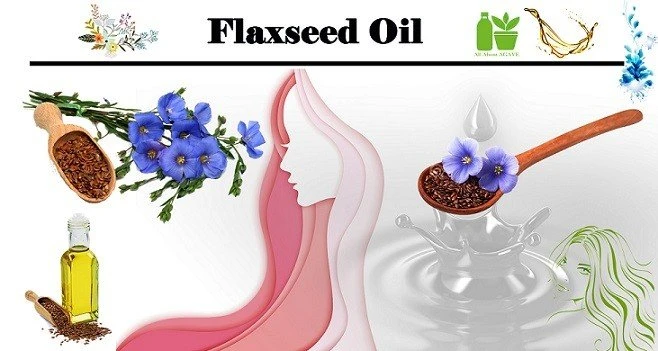 Source: Flax Seeds
Other than being anti-inflammatory and antibacterial, Flaxseed oil is incredibly lightweight. As such, the oil penetrates deeper and faster into your skin, thus facilitating quicker results.
It's rich in fatty acids, vitamins, and monounsaturated fats that help fade acne, hydrate and nourish the skin, reduce scars, achieve shiny skin, etc.
It can be used with other at-home beauty products or carrier oils. However, experts recommend using the oil on its own if that's OK with you. Some carrier oil may destroy the formulation hence rendering your oil less effective.
Uses of Flaxseed Oil
Unclogging skin pores
Easing skin irritations
Preventing wrinkles
Blocking incidents of skin cancer
Removing blemishes and patches
18. Black Cumin Seed Oil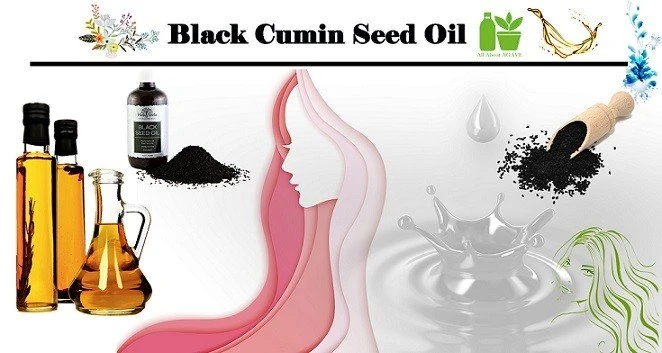 Source: Nigella sativa
If this is the first time you encounter Black Cumin Seed Oil, you are curious whether it will help you achieve perfect skin. Your answer should be YES. You can think of the oil as a natural healing solution for all skin issues. It's unlike the modern potentially-harmful skin solutions that are synthesized from artificial ingredients.
The oil comes pure and with no filler products. It will help you fix skin issues and not complicate what you are already suffering from. It's user-friendly and with tons of benefits. For instance, it can be used for dandruff, wrinkles, aging skin, etc.
Uses of Black Cumin Seed Oil
It's used as a protective barrier for your skin
It's used to keep your skin moisturized
It's used to give your skin a radiant glow
Used to get rid of fungal infections
Good for aromatherapy
19. Pomegranate Seed Oil
Source: Pomegranate Seeds
This beauty product may be relatively new but very effective. Dermatologists have confirmed that the oil is rich in antioxidants, vitamins, and fatty acids. These works together to form a solid skin's shielding barrier, boosting skin elasticity, and preventing the effect of free radicals, etc.
The oil is a good remedy for people with oily skin. It helps to dissolve sebum, thus inhibiting the production of sebum. This goes a long way to unclogging your skin for breathability and hair growth.
Uses of Pomegranate Seed Oil
It helps to shield the skin against the effect of free radicals
Boosting skin elasticity
Rejuvenating your complexion
Nourish the skin/hair
Open up skin pores
20. Kiwi Seed Oil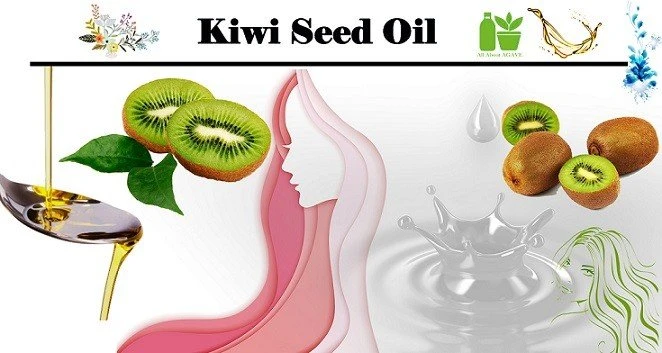 Source: Kiwi Fruit Fruits and Seeds
This anti-aging essential oil is derived naturally from a mixture of pure organic botanicals. There are no chemicals used during the extraction process. This means that the product is 100 pure and safe. Likewise, the extraction process does not remove valuable constituents such as vitamins and nutrients.
Like some other oils on this list, the oil is fast-absorbing, and hence you can anticipate faster results. When used correctly (as outlined in the manual or advised by your skin care physician), the oil will have a soothing effect on your skin. It will remove wrinkles, unclog pores, remove blackheads, etc.
Uses of Kiwi Seed Oil
Cleansing your skin
Skin hydration
Reversing UV-induced hyperpigmentation,"
Removing body odor
Getting rid of skin inflammations
21. Prickly Pear Seed Oil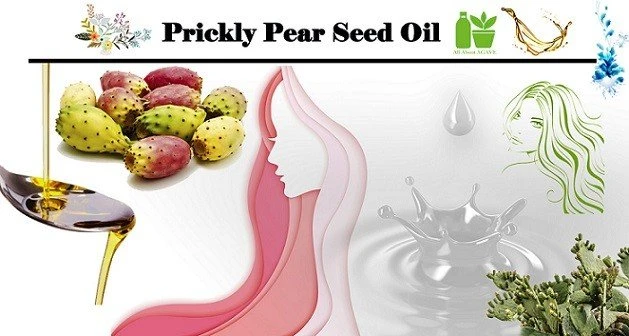 Source: Opuntia ficus indica (prickly pear)
If pimples are becoming a threat to your skin, this fast-penetrating result-oriented essential oil is arguably all you need to be smooth. The oil possesses anti-inflammatory properties that will help to smoothen your skin.
Besides, it will repair your dry, cracked skin thanks to its ability to trap moisture without clogging the skin pores. With this gem,' your skin will stay soft and moisturized.
Experts have recommended it as a reliable remedy for brown spot patches or skin discoloration, thanks to its skin-lightening and calming properties.
Uses of Prickly Pear Seed Oil
Alleviating skin discolorations
Smoothening the skin
Hydrating skin and lips
Stop incidences of skin cancer
Getting rid of skin sensitivity
22. Avocado Oil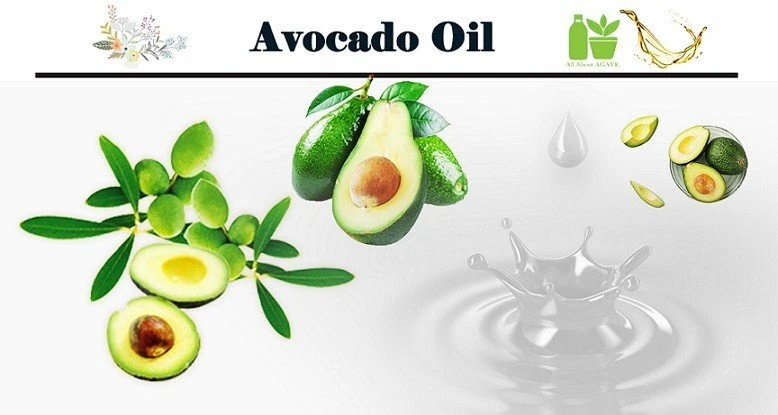 Source: Persea Americana fruit
Most of us know avocado fruit for its delicious taste, but how many know the fruit produces oil that can impact our lives in several ways? Avocado oil is even healthier than the raw avocado fruit we are used to eating.
The oil is obtained from Persea Americana fruit native in south-central Mexico through the cold-press extraction process (fewer than 50 degrees Celsius). The methodology ensures all the natural taste and nutritional contents of avocado fruit are retained.
The final product (avocado oil) is rich in vitamins such as E, C, B6, and K. It's also rich in minerals such as potassium, lecithin, folate, riboflavin, pantothenic acid, niacin, etc. All these plus many other constituents' work together to nourish your skin/hair, boost blood circulation, boost your immune system, etc.
If you are wondering what avocado oil can do, wait until you hear this – the oil can help you fight dandruff, get rid of acne, rejuvenate your complexion, remove wrinkles, remove fine lines, moisturize your skin, etc. When used topically, the oil acts as an outer (extra) protective layer of your skin. You will wave goodbye to all the skin conditions you've been struggling with for a while the moment you start using this fantastic oil.
Uses of Avocado Oil
Treating acne
Combat dandruff
Soften the skin
Unclogging the hair follicle to boost hair growth
Restore or rejuvenating your complexion
Beauty Oils for Face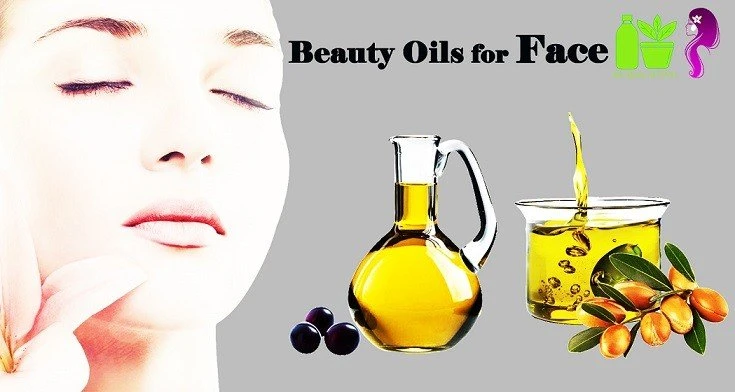 Below are the best beauty oils for your face.
Jojoba Oil
This light, fast-penetrating oil helps keep your face smooth and clean. It absorbs impurities and facilitates a quicker healing process. Unlike the synthetic products that cause side effects, this oil is 100% and will not cause other health-related issues.
The oil is extracted from plants native to North America and is designed with your delicate skin in mind, so don't have doubts when trying it. It possesses anti-inflammatory properties that help eliminate face pimples, irritations, acne, or inflammation.
Grapeseed OIL
This is the best facial oil to use if you are looking to reverse the effect of aging skin. It's known to be rich in vitamin A which helps to give your face a shiny appearance.
As if that's not enough, Grapeseed oil is enriched with omega-rich-fatty acids and antioxidants. These work together to rejuvenate your complexion for a shiny and soft face.
Also, the oil helps to dissolve sebum, thereby inhibiting the secretion of excess oil by the skin. This goes a long way to getting rid of dark spots and blemishes on your face.
Beauty Oils for Skin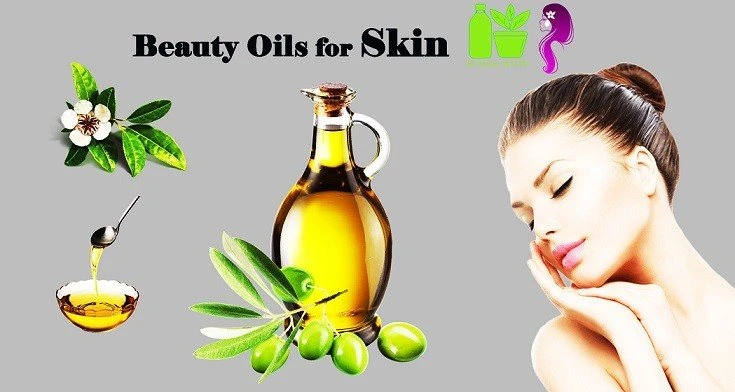 Your skin is exposed to various things that can cause disorders. For instance, prolonged exposure to UV light induces hyperpigmentation. This is why experts advise you to apply the best beauty oil for your skin to keep it protected. Below are the top picks you should consider.
Olive Oils
Olive oil has been in use since time immemorial. People have been using it for several benefits, such as fixing skin issues, aromatherapy, etc. The oil is loaded with anti-inflammatory, anti-aging, anti-oxidants, antifungals, and vitamins –all of which work together to reverse aging skin, combat acne, keep the skin hydrated, make your skin radiant and block incidences of skin cancer.
Experts suggest that you should have this oil in your medicine cabinet to learn the secrets of smooth, soft skin.
Tea Tree Oil
According to various users, tea tree oil is the OG of skincare. Research has shown that this oil helps alleviate seborrheic dermatitis symptoms (a severe condition that causes scaly patches on your skin). The oil also helps to soothe skin irritations or wounds.
Beauty Oils for Hair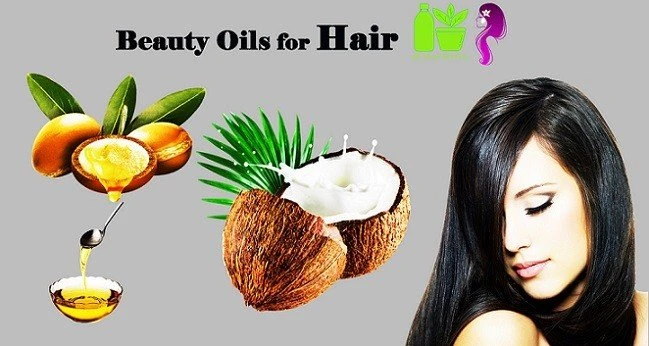 Are you suffering from hair loss, hair breakage, hair dryness, dandruff, or hair thinning? If your straightforward answer to this question is affirmative, you need to get the best beauty oil for hair. If you are not sure what to go for, consider the following options
Argan Oils
This oil is a good remedy for all hair concerns as it's highly concentrated in vitamins and nutrients. It nourishes the hair, unclogs the hair follicle, and keeps the hair soft, strong, shiny, and moisturized.
Experts advise you to apply this oil if you deal with frizzy, tangled, or dry hair.
Coconut Oil
This oil is highly rich in fatty acids that penetrate the skin faster than other oils. Lab tests have shown this oil to be rich in vitamins, carbohydrates, minerals, and other nutrients – all of which are needed to promote healthy hair.
The oil can be used with other hair products to give your hair a healthy, soft, shiny appearance.
Beauty Oils for Acne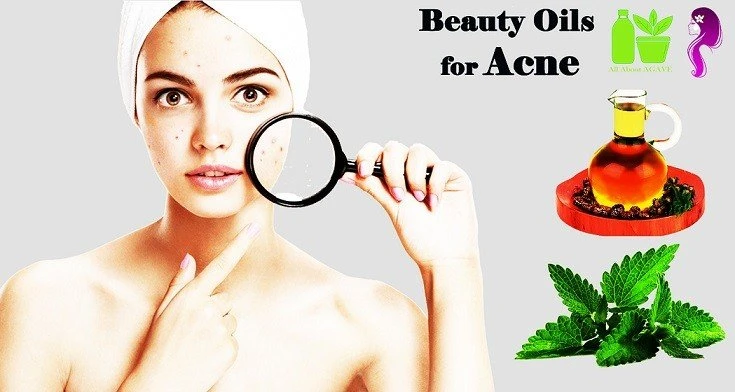 When it comes to getting rid of acne, you will never run out of options. However, you should avoid some treating options (such as synthetic products) in favor of essential oils for acne.
Peppermint Oil
This oil is thought to be the best remedy for acne. It contains vitamin C, anti-microbial, anti-inflammatory, and antifungal properties, which work together to combat acne.
It is a natural product that won't have any adverse effects on your skin. Some users have claimed to have seen results overnight!
Castor Oil
If you are looking to combat acne even before it appears on your skin, embrace castor oil. Its anti-microbial properties help to get rid of acne-causing bacteria while at the same time revitalizing your skin.
Essential Oils for Beauty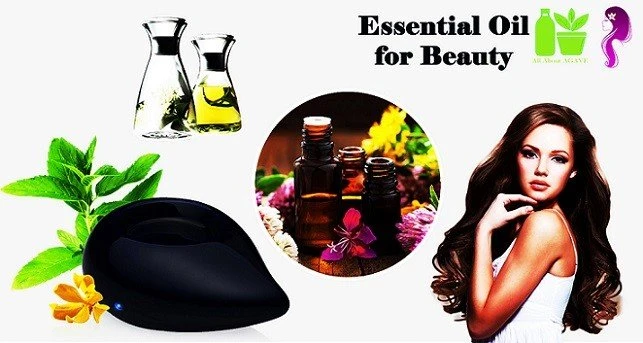 Do you know essential oils can define the way you look and feel about yourself? Well, let us see how
Patchouli Oil
This oil has been used traditionally to treat various conditions and alleviate fatigue. The oil is still relevant and is currently used to treat all the skin disorders you are aware of.
If you suffer from acne, pimples, rough cuticles, dry scalp, dry hair, rough skin, dandruff, etc., this oil will offer you much need help.
The good thing with Patchouli essential oil is that it does not cause harsh reactions on your skin. Instead, it works on the skin to alleviate sensitivity, dark spots, aging skins, and athlete's feet and to give you a refreshing aroma.
You will fall in love with yourself the more if you grab this skin gem.
Moringa Oil
Some dermatologists and skin surgeons have recommended Moringa Oil for skin beauty. The oil is stimulating and revitalizing – something that helps to clear your mind and invigorate your body.
The oil improves blood circulation, enabling nutrients and vitamins to reach all skin and hair parts for robust and healthy growth.
With this oil, you will never complain about blemishes, acne, dark spots, oily complexions, etc.
The Bottom Line
If you have read and understood this comprehensive review post, you as of now know what beauty oils are, what they can do for you, and why you should include them in your medicine cabinet. What's more, would you be looking for? It's time to get rid of the sagging skin and hair issues you are facing. Simply pick the best beauty oil that you think will be good for your skin and benefit from it right away.
If you are having a hard time deciding, refer to this guide and do some personal research!