The stylish and versatile Algreen Self Watering planter makes planting simple.
Take the guesswork out of watering.
No worries about over or under-watering water your plants.
A useful and beautiful addition to your growing spaces indoors or out.
The windowsill version is the perfect size for herbs and much more!
Top Windowsill Herb Planter by Editors
Algreen Self Watering Modena Windowsill Planter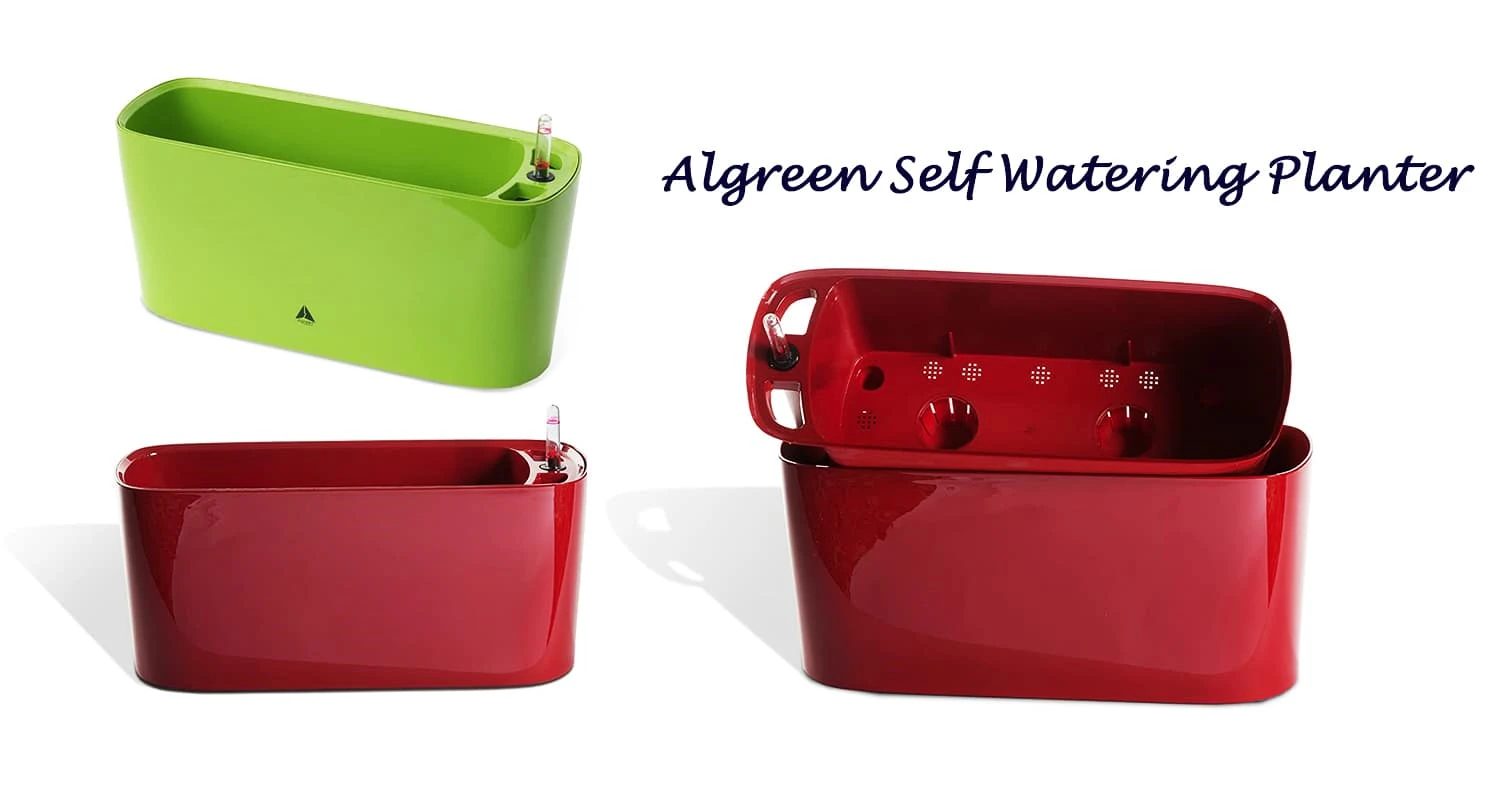 Indoor/Outdoor planter made from a durable polymer resin. Frost and UV stabilized to protect against all the elements. Easy to read water level indicator. Available in 6 awesome color choices. Matte Silver, Gloss Black, Matte Mocha, Gloss White, Bright Green, and Gloss Red. Each is designed to match and accent your décor.
Amazing Color Options Fit Your Style




Pros
Ample Planting Size 5.9" X 7" Depth X 15" Length.
Special Resin is durable. Weather and UV Resistant.
Looks Comparable to the more expensive Glass version without the frailty.
Water is Easily added and can read Indicators clearly.
Multiple Color Options to fit any style.
Cons
Lacks Instructions on how to use or assemble.
The product page did not clearly identify the size of the planter.
No soil specified or additional planting media but benefits from a layer of pebbles or stones on the bottom with some soil types.
Why Use Algreen Self Watering Planter?
It's Easy and Convenient
That is the best reason of all to invest in self-watering containers. They make your job as a gardener easier. Sure, watering your plants when you only have a few is easy enough. As your garden grows, it can become quite a timely task.
Forgetting to water can be devastating! Did you know over-watering can be just as catastrophic? Self-watering containers help with both.
It's Healthy - Bottom Watering is Good for Your Roots
Providing water from the bottom is highly recommended for many plants. Especially when it comes to young and containerized plantings. When a plant searches for water, it extends its roots. Watering your plants from the top makes your roots lazy and keeps them from searching.
Common Watering Problems That can Solve
Life happens. You can easily get caught up in the day-to-day working of everyday tasks and forget to water your plants. It happens to the best of us. Next thing you know, you have wilting plants that are dying of thirst.
Taking a trip can also leave you needing a plant sitter. Gardens do not travel well, so they will need to stay behind if you plan any lengthy travel that could cause devastation. You will likely need somebody to come in and water your plants.
A common mistake of new gardeners can be overwatering. This little no-no can be just as harmful and sometimes worse than withholding water at all.
A Bit of Growing Freedom
Time-saving and freedom allowing. Self-waterers allow a bit of space and options when it comes to your plants. They are straightforward to use and do not take much to set up.
Algreen Self Watering planter adds even more with its ease of use. Besides, an easy-to-read indicator tells you exactly when your plant needs to watering.
Water pours into the side of the unit no matter what direction it is facing. When your plant needs fertilizer, it can easily be added to the water reservoir saving even more time.
The Algreen construction is also shatterproof. Making this convenient for households with pets and kids. Even if it gets knocked over, there is no need to worry about broken glass.
Stress-Free Gardening Success
→ Save Time by Watering Less
→ Travel easily without Worries
→ Prevents Over and Under Watering
→ Easily Fertilize Through Reservoir
How Does the Algreen Modena Planters Work?
This video shows a basic walk-through of the Algreen Modena planters and their unique versatility.
What can you Grow in This Planter?

This windowsill model planter allows for ample room for a variety of plants and herbs. I stress herbs because I do many indoor herbs growing can use them for multiple plants and flowers.
It makes a great pot for root-bearing herbs like ginger and turmeric. The 5.9″ x 7″ Depth X 15″ length offers plenty of space for the roots to grow and produce. The self-watering feature provides a balanced watering that keeps roots healthy.
Small Vegetables
Flowers
2 to 3 herb plants a pot
Simple - Elegant -Useful
Simplify Your Watering Schedule. Add a useful and elegant Algreen's Modena Self Watering Planter to your home garden. Pick your Color and Get Growing Now.
GET YOURS NOW
Many Options Available for Self-Watered Freedom
There are many choices on the market for self-watering containers. They range in size and style. The Algreen Self Watering planter reviewed here is just an example of those options.
In comparison to a similar brand and style, the Lechuza. I would pick the Algreen. For me, it comes to price savings. The Lechuza is a nicely made planter but is at least $20 more expensive. Besides, it requires a special soil material to make it work. I called Lechuza Pon.
They are a beautiful planter that is almost identical looking to the Algreen. Ultimately, I get all the functionality I want at a price I can live with. I will go price every time.
Are you are interested in the Lechuza model, you can find it here. Lechuza 15563 Delta 20 Self-Watering Garden Planter, Charcoal Metallic
What self-watering planters have you used? Maybe you make your own. I would love your feedback. Drop a comment below.
Happy Gardening, Friends!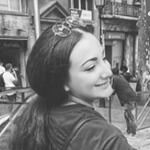 About Christina Lopez
Christina Lopez grew up in the beautiful city of Mountain View, California, where she spent eighteen ascetic years as a vegetarian before stumbling upon the exquisite delicacy of a strange chicken thigh. She's been a city finalist competitive pingpong player, an ocean diver, an ex-pat in England and Japan, and a computer science doctoral student. Christina writes really late at night as spending most of her daytime enchanting her magical herb garden.
Comments for "Algreen Self Watering Planter Review – A Windowsill Herb Planter"