Product Description: Frankincense Carteri Essential Oil

This Frankincense Carteri essential oil from Plant Therapy™ has a fresh lemon-wood scent with a balsamic mix. It's a medium strength fragrance that smells good alone or paired with other essential oils. Matches well with other oils like Bergamot, Clary Sage, Jasmine, Lavender, Lemon, Orange Sweet, Patchouli, Sandalwood Australian, and Vetiver.
Frankincense Carteri CO2 comes from a gum resin in Middle Eastern or African trees. Useful in rejuvenating the look of mature skin and utilized in creams for the face. Frankincense Carteri CO2 Extract is also ideal for relieving joint pain and inflammation.
This essential oil also can be used to help support the respiratory system during seasonal weather and allergy threats. Frankincense soothing scent and compounds can be soothing as well during times of grief and sorrow.
Product Brochure Available here
Directions
Add 2-3 drops in a tablespoon of carrier oil and smooth over achy joints or add to skin rejuvenating preparations.
To help promote clear breathing, add 2 drops of Frankincense Carteri CO2, 2 drops of Eucalyptus Globulus, 1 drop of Rosemary 1,8 Cineole, and 1 drop of Spruce (Hemlock) in the diffuser.
Carrier Oils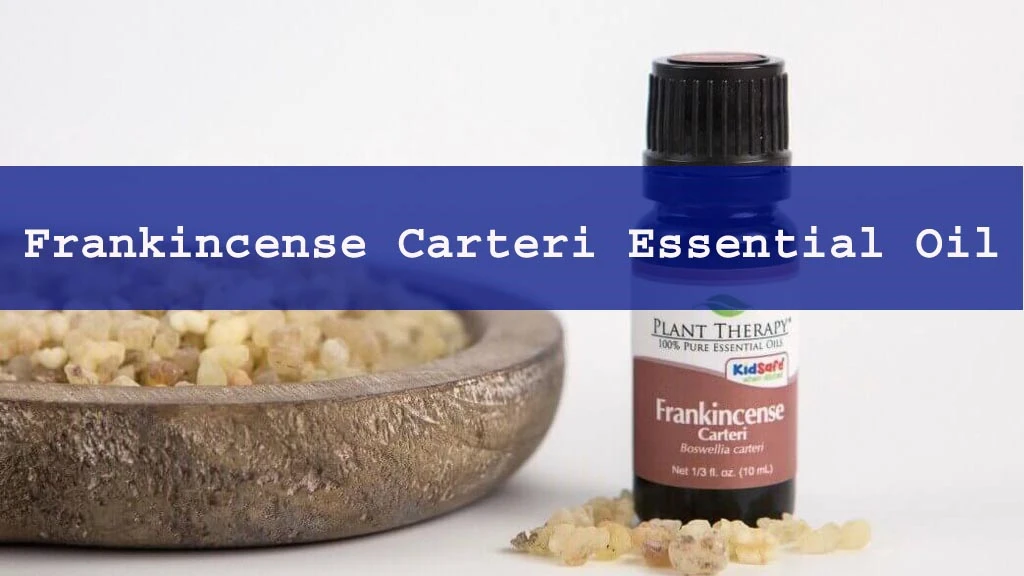 Works well with any carrier oil but highly recommend those from Plant Therapy™ for the best result.
Blends Well With
Bergamot, Clary Sage, Jasmine, Lavender, Lemon, Orange Sweet, Patchouli, Sandalwood Australian, and Vetiver. +more
3 Sizes Available: 5ml,10ml, 30ml
The United States & International Shipping Options Available through Plant Therapy™
Disclaimers
The information presented here by Inside Herb Gardens, Its Authors, and affiliates are intended for educational purposes only. These statements have not been evaluated by the FDA and are not intended to diagnose, cure, treat or prevent disease. Individual results may vary. Before using any herbs, supplements, or other natural treatments it is always advisable to consult your own healthcare provider.
The International Federation of Aromatherapists does not recommend the use of Essential Oils internally unless under the supervision and advisement of a Medical Doctor who is also qualified in clinical Aromatherapy.