Buy Seeds Online: Amazon For Seeds
reviewed by Truman Perkins
With over 240 million customers nationwide Amazon has to be doing something right to appeal to the average consumer. Millions of people a day turn to them for their online shopping needs for their vast selections and highly competitive prices.
Amazon for seeds shopping though is a legitimate question. Does this huge online retailer meet the quality and reputation required to be a reputable seed source for your inside herb garden needs? A search for herb seeds will return almost 40 thousand results!
How Amazon Works
This mega online retailer has been in business since 1995 and started with primary books. It has since grown to include products in almost every category from all over the world through multiple distribution factories. Amazon has a huge product range and history of excellence for customer satisfaction that is what has propelled them into the mega-retailer they are today. Unless you have lived under a rock for the last decade most people know what Amazon is by name alone. That is a reputation that carries weight.
They have an easy sign-up if you are new and great site personalization. The site welcomes you when you arrive, remembers your likes, and is great at recommending items that fit your needs.
The entry page features special offers, featured products, and easy access to your account. Search is easily available to find what you are looking for and a simple category breakdown makes navigation through the site easy.
They offer secure checkouts, order tracking, and multiple ways to pay. You can track your purchases through your order history or even make wish lists for future purchases. Amazon offers special membership services such as Prime that create even more benefits for their customers like free two-day shipping, Prime video streaming, and a library of books to borrow.
A Huge Open Marketplace
One of the reasons for the expansive product selection, including the wealth of seeds available on Amazon, is the enormous vendor list. Multiple vendors sell their items through the Amazon marketplace making it almost like a huge mega-mall in the online community without having to bounce from store to store.
How does this affect the seed marketplace? When you are purchasing seeds or anything else from Amazon your purchase is being made through them but the actual vendor or seller may be a third party. This gives you the advantage of having many options and competitive prices but can hinder your ability to investigate your reputation.
Luckily, the Amazon marketplace is filled with customer reviews that help you to see and read about other customers' experiences and gather an overview of the quality of individual vendors. Reviews are laid out in a simple format that is easy to read and indicates if they were made by a verified buyer.
In addition to reviews, you can ask questions or read questions that have been previously posted by other visitors. I often use these as roadmaps to help me decide if the item I am looking at is coming from a reliable seller. In most cases, a good seller will be more than happy to jump on and answer the questions posted about their products and that shows me their willingness to provide excellence in the customer experience.
My Experiences On Amazon
I am guilty of being obsessed with Amazon as charged. I have been a long-time shopper and Prime member. I would not call myself a shopaholic but I do love online shopping because it is so convenient and Amazon has just made it so easy for me to just get what I need in a few clicks and have it in two days.
How does this translate to gardening and seeds? Very well actually. Not 100% of the time because of the diversity of vendors and I have learned a valuable lesson on reading those reviews over the years and looking at those star ratings!
I love trying new things in my garden and I like the options I can find with the almost 40 thousand results returned from a simple

. I most often grow heirlooms but now and again I like to throw something new into the mix and see something completely different take root.
Don't get me wrong you can get a great selection of 100% heirloom organic seeds as well as different hybrid variety herbs. I always buy NON-GMO and those are also very easy to find. Most of the large vendors that you receive seed catalogs from in the mail or see in stores have items for sale on Amazon as well.
International shopping capability is a huge plus for me. I have several times ordered herbal seeds from overseas that were unique to that area I had not found here and had great success. I grow gardens inside and outside so I buy and grow many plants and vegetables every year and would say 50% of the seeds I buy come from Amazon.
The Positives & Negatives
Nothing is 100% so let's weigh the good and the bad points of making this one of your seed sources.
Positives
Selection – Without question the largest selection available
Secure Ordering – A trusted retailer with a high-security website lets you know your placing safe using your banking and credit card info
Personalized History and Recommendations – Your order history and tracking are readily available. Recommendations that fit your shopping habits are clicks away.
Easy returns & resolutions – If I have ever had an issue with a purchase it has always been easy to have the problem addressed and resolved with refunds sometimes issued the same day.
Business Reputation & History – When looking for a seed source or purchasing anything online years in business and a history of reliability is a huge Plus! Amazon has been in business since 1995.
Fast Free Shipping – If you have Prime you can choose a lot of items free 2-day shipping, in addition, a lot of vendors will offer free shipping to match standards.
Ratings & Reviews Visibility – The site clearly indicates the star rating on every product and reviews are easy to find. You do not have to dig through pages to find what other people think and they show if the reviews were made by verified purchasers.
More than Seeds – Clearly with all the products available from Amazon you can shop till you drop from their online store filling not only your seed needs but any and all of your gardening needs. From soil to hydroponics equipment, they have you covered.
Negatives
Multiple Vendors – Although this is as much a positive it can be a negative if you do not put in the work in reading the reviews and investigating who has posted the items for sale. Read reviews and know what you're buying and from whom before completing a purchase.
Combined Shipping – This also ties into the first negative with multiple vendors there can sometimes be separate shipping charges associated with multiple items because they are coming from different sources.
In Conclusion, is this Marketplace a Good Seed Source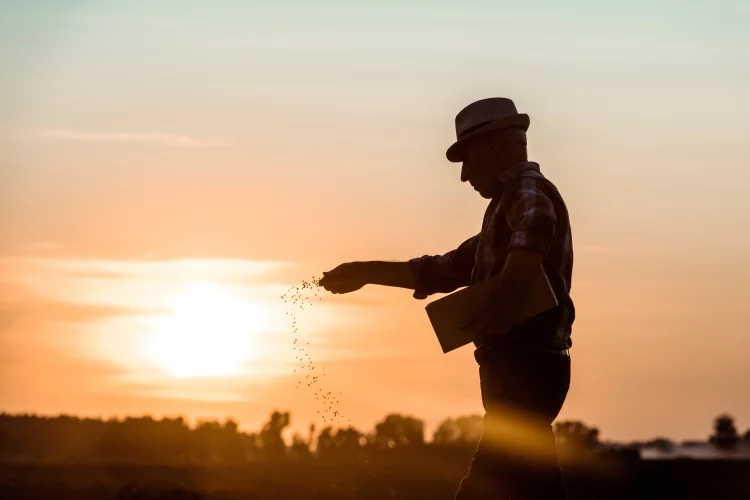 There are more positives to negatives when shopping Amazon as your seed source. With a long-term highly respected reputation you cannot go wrong in utilizing them as a valuable addition to your trusted list.
I have used them as an online marketplace for more than just my gardening needs and have not been disappointed with the customer service and options they represent. With a good review of your intended purchases and attention to the details, you can feel at ease with the purchases made here for your herb gardens.
Have you been using Amazon.com as your seed source? I would love to hear about your experiences good or bad. You can check out their selection of herb seeds here.
Happy Gardening!