Mosquitoes are not just annoying but are known for causing many health issues like malaria, dengue, Zika virus, yellow fever, and more kind of infections. Also, spread many types of viruses in animals like heartworm in dogs. Apart from common diseases, mosquito bites really hurt and itch over skin also can lead to redness.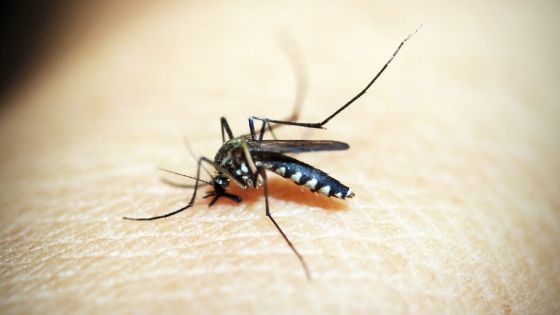 However, as the season changes, the birthing of mosquitoes increases, and needs various kinds of treatment to get rid of them. It is almost impossible to get out of this most significant disease-spreading insects. But still, some crucial steps and hacks in favor will definitely help with a possible solution.
We all know that mosquitoes make it really challenging to open windows and doors every time you open them. In fact, it is more difficult to open doors and windows, especially in morning and evening, as they rush in.
Most of us use chemical-based mosquitoes repellents sprays, liquid refilled electric machines, body lotions, and creams. Precisely these artificially made products to get rid of mosquitoes are really dangerous for health. So in such cases, the ideal is to natural and organic mosquitoes repellents to keep them away.
Best Mosquito Repellent Plants:
As plants have their own importance to please our mind with green and calming effects. Often people get confused about plants; meant for interior dimensions with exterior ones. As sunlight, water, pH value of soils play a crucial role in the plant's growth and development. But still, each plant needs a different kind of care and protection, for its overall growth. So needs more shades, so need bright sunshine, few needs indirect or less hour of light to survive.
Today we will be discussing some medically proven repellents plants that keep insects like mosquitoes, bugs, and flies are other parasites away. Such plants offer not only charming decor at home but also are beneficial for health in many ways. Let's scroll and check the Best Mosquito Repellent Plants that protects you significantly.
1. Rosemary: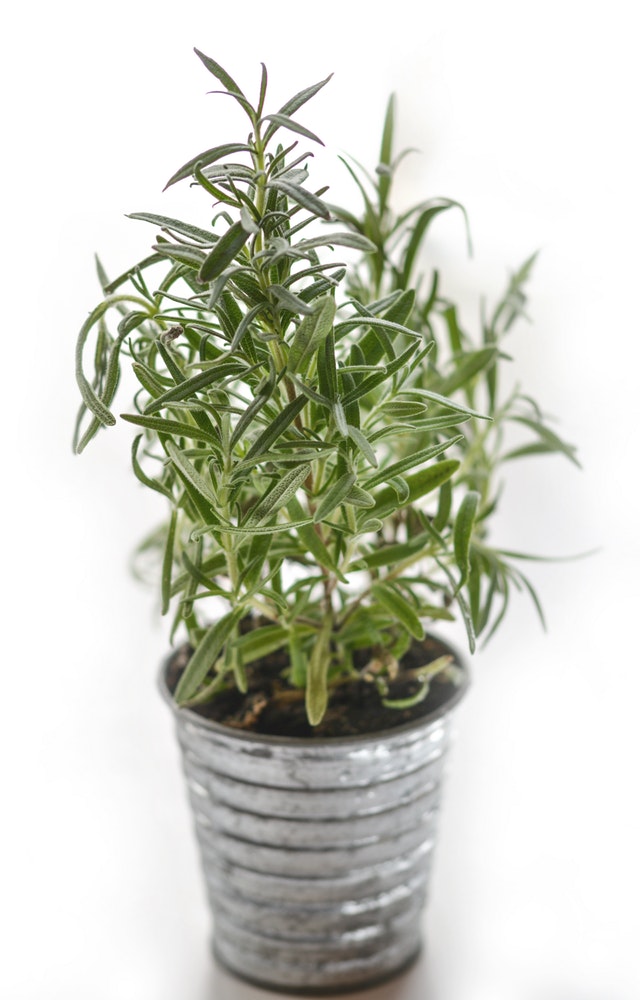 As above mentioned about the benefits of rosemary herb, so is the plant is also useful in keeping mosquitoes away. It is highly aromatic, beneficial for health, and even a kitchen herb so have multi-purpose uses. It also keeps other insects like cabbage moths, flies away from home. You can easily grow them in both dry and wet climatic conditions.
Rosemary gives a pleasing smell and looks attractive when used in interior decors at home. It is an organic herb that keeps home surrounded by sweet fragrance every time.
2. Marigold: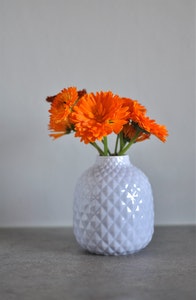 These have a special place in mythology, and spirituality even is rich with medicinal properties. Marigold flowers are always the part of Indian homes, needs no special maintenance when grown.
However, also useful to treat insects away from home, like mosquitoes, bugs, hornworms, whiteflies, etc. You can simply grow them in marble pots and keep home decor look charming with prevention from pests.
3. Lemon Grass: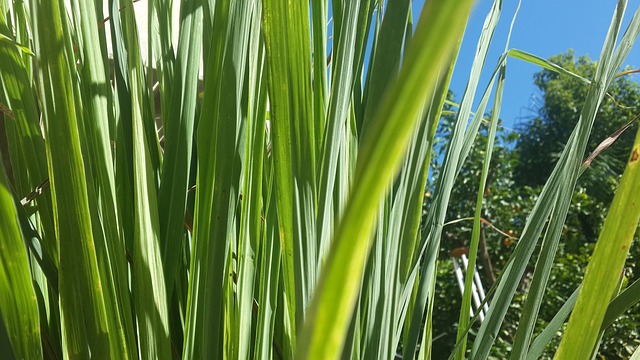 These are naturally nourished insects repellent popularly known as Cymbopogon citrates as well. It even used in making essential oils to treat skin with rashes, itching, and redness organically. It is even the part of cuisine in many parts of the world so is kitchen herb, with lovely flavor and aroma.
As it is also rich in antioxidants and anti-inflammatory properties so even useful in perfumes, toiletries and beauty care products.
4. Lemon Balm: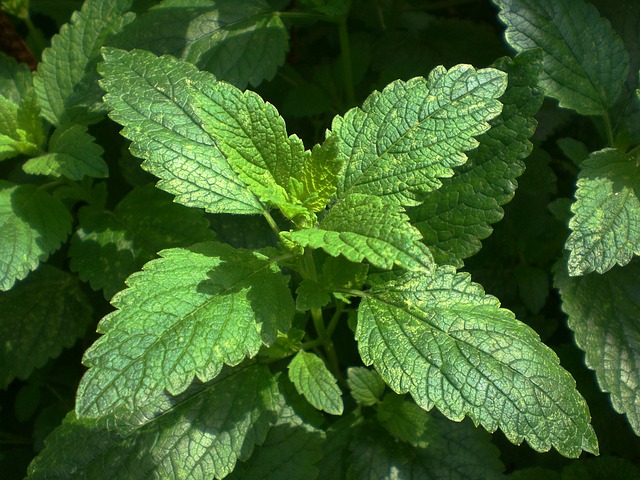 Precisely, also known as Melissa Officinalis that resembles a mint family. It is a multipurpose herb that is useful in detoxifying impurities of body-used in herbal beverages. Even a quick and easy mean of insect bite and mosquito itchiness over the skin.
You can simply grow in a small pot at home or in the kitchen garden with natural care. In fact can use it as an herb to flavor tea etc., and making home mosquitoes free.
5. Catnip-Nepeta Cataria: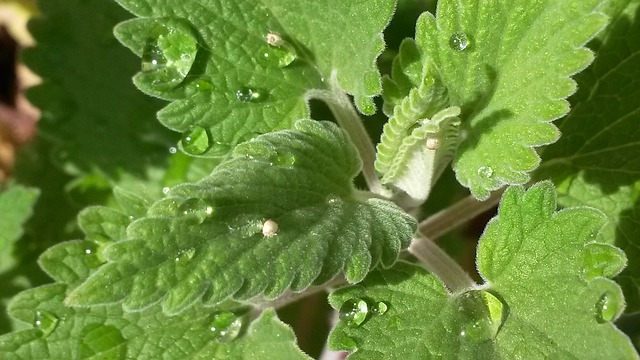 It is the strongest and active mosquito repellent herb that easily planted at home. Its rich element Catnip is even more potent than DEET, chemical to kill and keep away of insects, etc. It is a natural and non-toxic substitute for keeping worms, pests, mosquitoes, etc. apart from home.
6. Basil Leaves And Plants: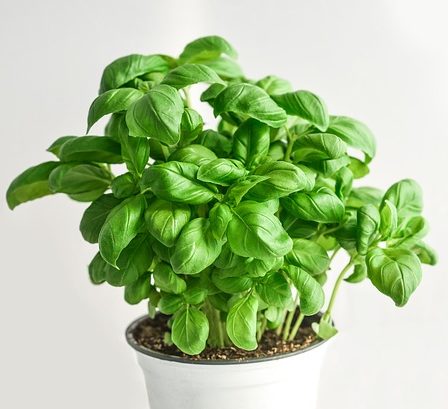 The kitchen herb that is organic and popular in flavoring many dishes in various cuisines. As they are strong in the aroma, so keep pests like flies and mosquitoes away from home. However, if you are planning to grow basil plant at home or your kitchen garden, keep growing points clear.
You need to maintain good soil moisture, fertility, and the proper amount of sunlight for its growth and plantation at the house.
7. Allium Sativum Plants: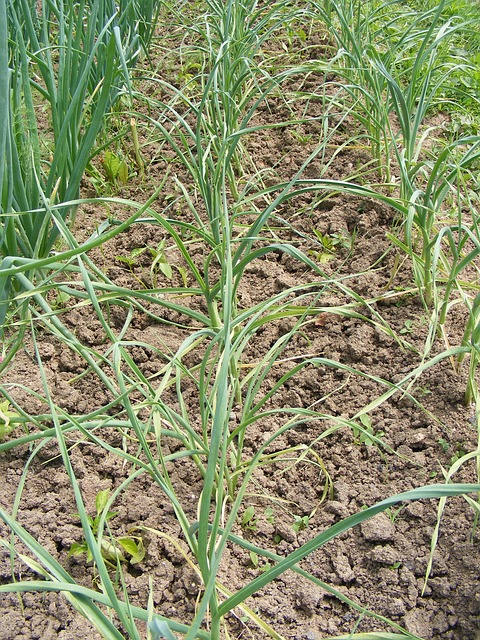 Planting of garlic or Allium Sativum at home is a real boon in many ways. As garlic is rich in medicinal properties, so are even suitable for keeping pests and bugs away from home. Also, you can use chopped garlic into the home decor.
8. Citronella Plants: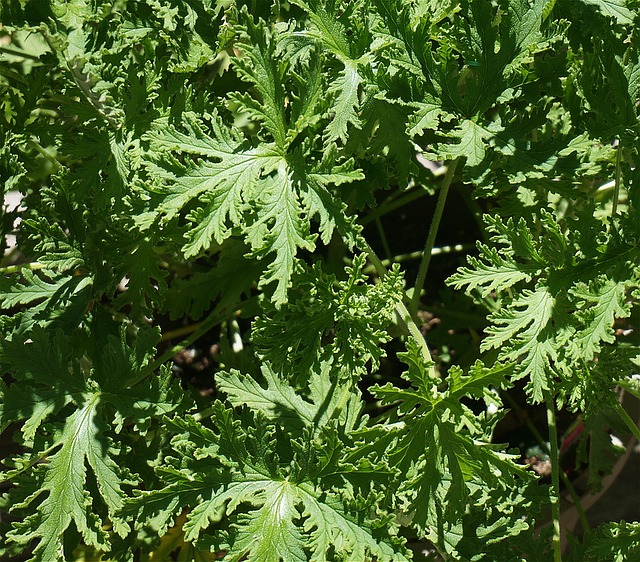 This is one of the commonly found natural ingredients in most of the mosquitoes repellents and scented candles. They are stable in the aroma that resembles the smell of carbon dioxide, needs low care and maintenance.
It is, however, also popular with names such as citronella grass or citrosum. Even referred to as Cymbopogan Nardus, full or partial sunlight, with moderate yet well-drained fertile soil.
9. Bee Balm: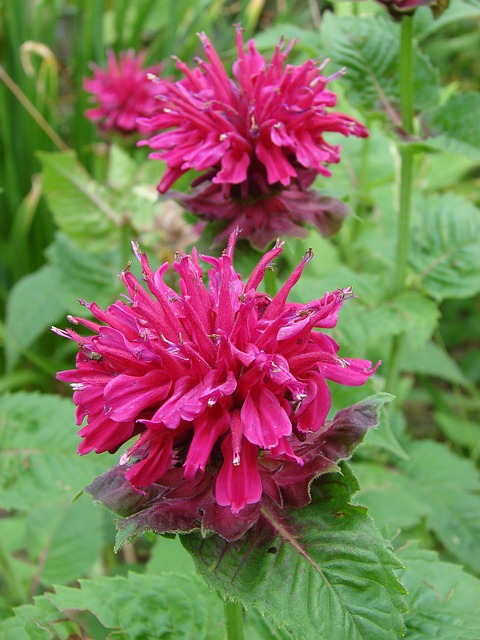 This is an effective insect and mosquito repellent plant, popularly known as wild bergamot and horsemint. Even attracted by birds and other pollinators such as bees, hummingbirds ladybirds and butterflies.
Apart from keeping mosquitoes away, it is useful in garnish and seasoning of salads, and other dishes. Popular with another name Monarda Didyma, and needs full sunlight to bloom in well-drained soil.
10. Scented Geranium: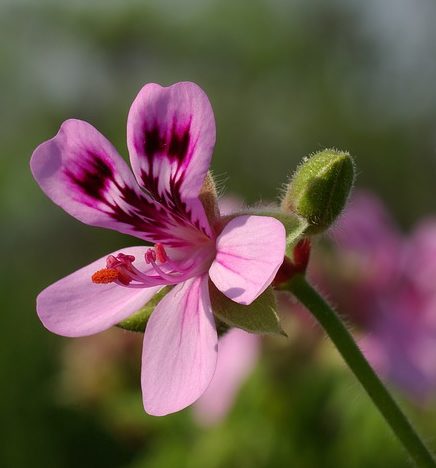 The smell somehow resembles lemon, that keeps pets and insects away from home and open areas like a garden. These are truly magical in appearance with many vibrant shades and tones in beautiful flowers. Scented Geranium keep home decore attractive, pleasing and mosquito-free. Commonly known as Pelargonium, that needs full or partial sunlight with well-drained soil.
11. Pennyroyal Plants:
It is an effective organic mosquito repellent plant that also keeps other pests like worms, flies away from home. However, keeping them near infants, pregnant women, and pets is quite harmful as can be toxic. Pennyroyal also is known as Mentha Pluegium popularly. Easy to grow as need damp soil, partial shade for growth.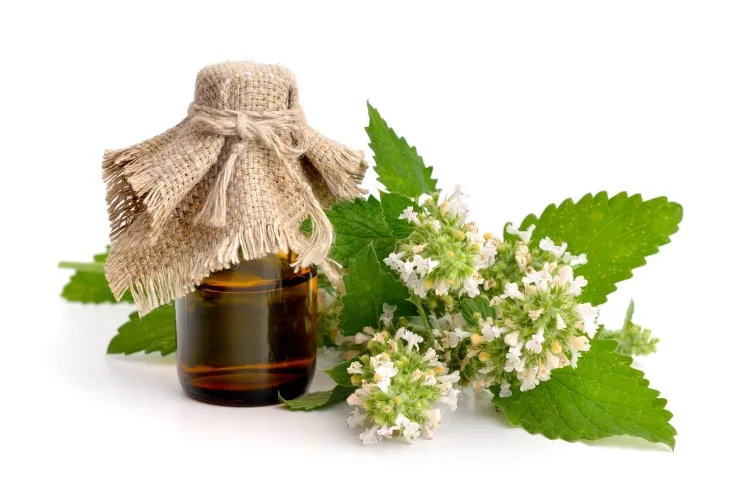 12. Sage Plant: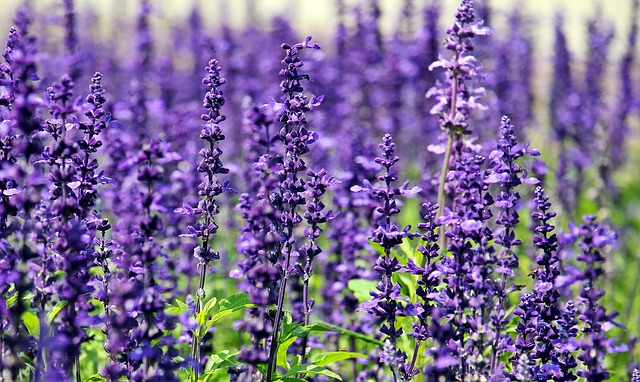 Sage; also termed as Salvia Officinalis, that needs a sufficient amount of sunlight with ideal quality of well-drained soil. It is a reliable home mosquito herb that even is the part of many cultures with spiritual detoxification. Burning of sage leaves keeps insects like mosquitoes, fleas, and other pets away. It also keeps home refresh with an aroma that pleases the mood.
13. Floss Flowering Plant Or Floss Flowers: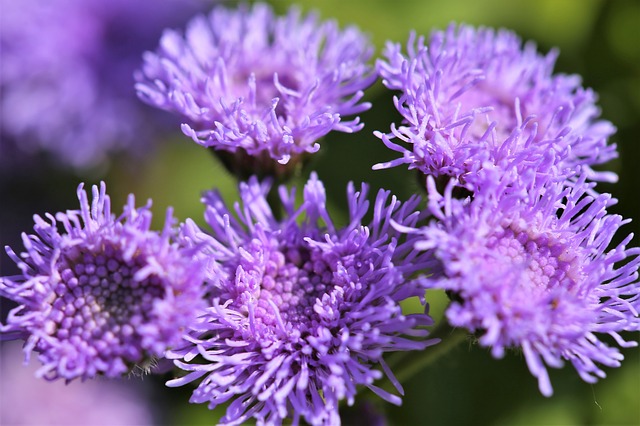 This an effective Flowering Plant That Repels Mosquitoes in an effectively. Floss Flowers popular with other names Ageratum Houstonianum that contains chemicals naturally. It keeps home full of positivity, calmness and also keeps insects stay out. Apart from keeping flies and fleas stay away, floss flowers are the part of decor dimensions. These come in various color like blue, pink, purple, white, etc. that keep home and garden more attractive look.
Natural Remedies to repel Mosquito:
Mosquitoes are real hunters to bite you and gives you skin rashes, itching, redness. Although it can make you severely ill with deadly diseases, and for this, natural remedies are beneficial. Below we have mentioned some of the crucial and yet effective Natural Remedies For Mosquito Repellents.
1. Lemon Eucalyptus Oil: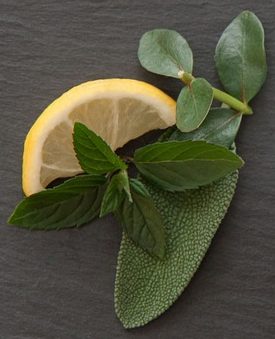 As it contains essential elements such as citronellal and p-methane 3, 8-diol (PMD). These compounds in getting rid of insects and works are excellent repellant against mosquitoes etc. You can either use it directly or can even use with carrier oils like olive or coconut.
2. Peppermint Oil And Coconut Oil: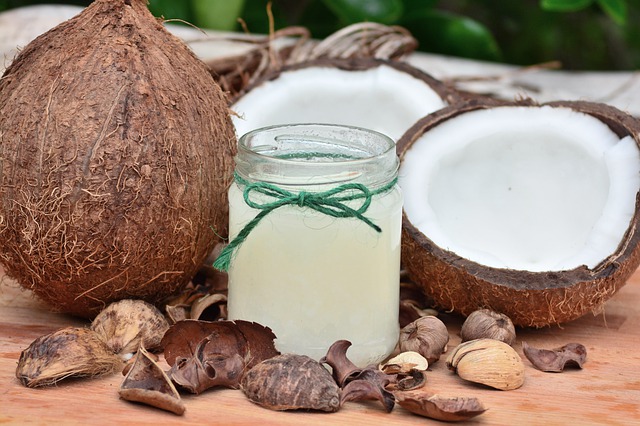 It is one the effective natural insect remedy, including mosquitoes. It is an ideal blend of limonene and menthol as natural elements, that keeps bugs, and other insects away from you. You can mix it with coconut oil that also emulsifies with peppermint oil. As it natural so can be useful over hands, legs, and other skin surfaces.
3. Neem And Coconut Oil Mix:
Neem is always known for its therapeutic and healthy property, so in use since ages. Neem oil; made initially from seed or fruit of neem tree. Its aroma and chemical properties make it herbal to treat many health issues, especially related to skin. It is ideal for keeping mosquitoes and even other bugs. Apart from extracted oil, neem leaves are also burnt to keep insects away. It is healthy for skin in many ways, so can be used over the skin at least twice a day.
4. Apple Cider Vinegar With Essential Oil Blend: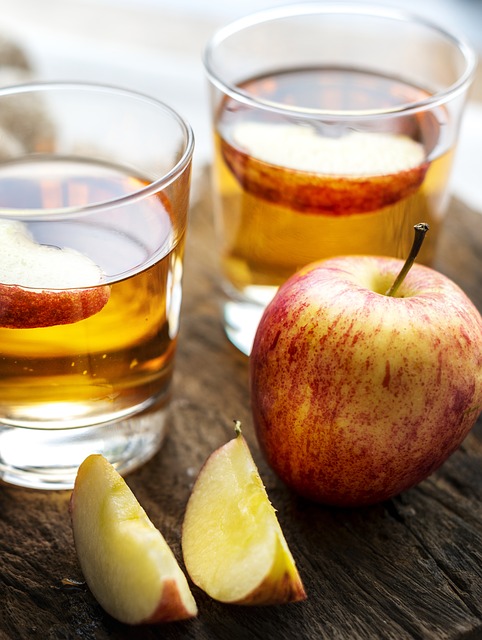 This homemade mix of any essential oil with apple cider vinegar to keep insects such as mosquitoes etc. away. 10-20 drops of essential oil such as clove, eucalyptus, etc. with 50Ml of apple cider will protect you from mosquitoes. With the mix of essential oils, it becomes more effective and healthy for skin as works as a natural repellant.
5. Tea Tree Oil And Coconut Oil Mix :
Tree tea oil is always popular for its therapeutic properties, such as antiseptic, antioxidants, and anti-inflammatory properties. It even helps in getting rid of mosquitoes, bugs, and other insects bites. It helps in the prevention of skin redness, rashes, itching, etc. You can make it well blend with a suitable carrier oil such as coconut oil, and olive oil, etc.
6. Citronella Oil And Alcohol Spray: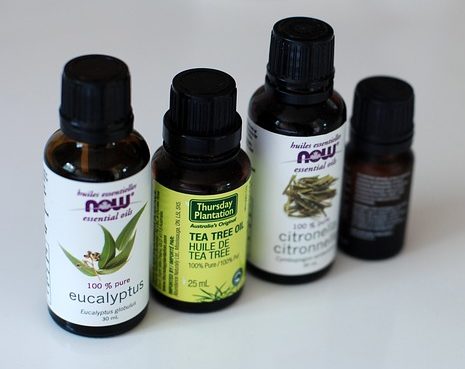 This specific oil, naturally obtained for lemongrass plant, that blends elements such as citronellal, geraniol, citronellol, limonene, etc. All such components make it an organically rich mosquito repellent. When mixed with alcohol, it is more effective insect repellent like DEET.
7. Cinnamon Oil Spray: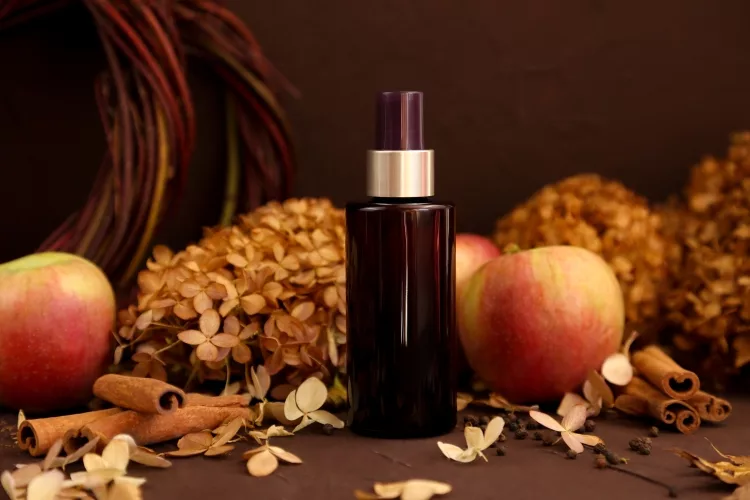 Cinnamon oil; extracted from cinnamon bark that is a useful homemade remedy as to a mosquito repellent. It composed of elements such as cinnamyl acetate, eugenol, cinnamaldehyde, and anethole that are effective and most potent insect repellents.
8. Lavender Oil, Vanilla, And Lemon Juice Spray: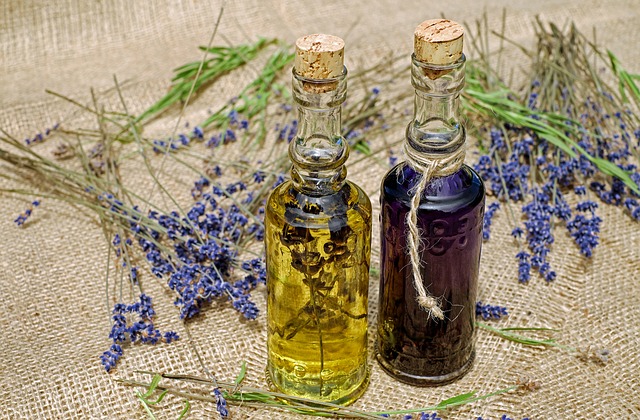 As lavender oil comes in the category of essential oil, so gives skin-soothing effects. It consists of elements like limonene, linalool, eucalyptol, and camphor, as strongest mosquitoes repellents. Apart it vanilla and lemon juice also inherited with natural properties to get rid of insects. So when all three ingredients blended in spray keep mosquitoes away.
Other Best Mosquito Repellents Remedies: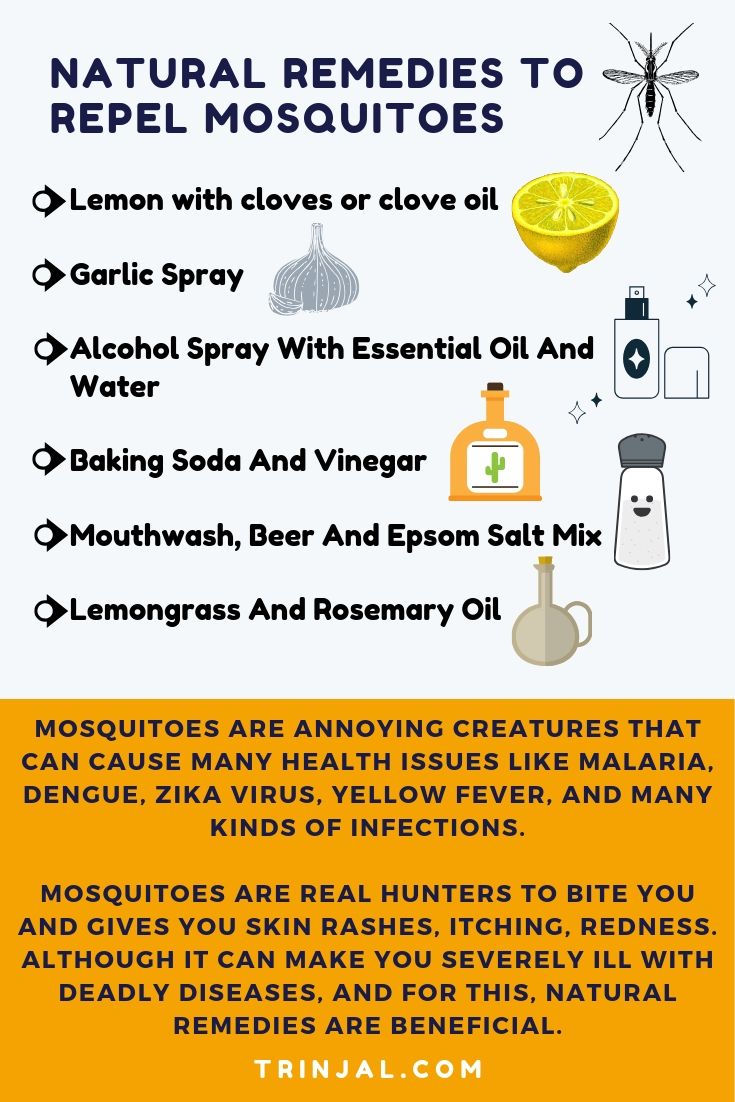 Lemon with cloves or clove oil
Garlic Spray
Alcohol Spray With Essential Oil And Water
Baking Soda And Vinegar
Mouthwash, Beer And Epsom Salt Mix
Lemongrass And Rosemary Oil
More Natural Ingredients As Mosquito Repellents Are:
Thyme Oil Or Dried Herb
Greek Catnip Oil
Soybean Oil
Geraniol
Basil Leaves
Final Thoughts:
Indeed, we have added many hacks and remedies to keep you away from mosquitoes, worms, and other insects. We hope the specific points about a variety of plants will help you to get more of the advantages of keeping them away from your home. As prevention is far better than cure, so do follow the remedies and grow more such plants.
Recommendation:
Plants and Herbs that cure Deadly Diseases
19 Snake Repellent Plants for Home Garden
10 Best Indoor Plants for Bedroom
How to Grow Insulin Plant in your Garden?
20 Psychoactive Plants by the Region Found