If you are looking for a profitable business in India? Then you can switch on to the farming business in India. But once you are starting the business, you need to list out the things before you start the business as it can help you in certain profitable business before starting any business.
So if you are starting a farming business, you need to find out which crop or trees will help you in growing or making a profit to your business success. The profitability of income depends mainly on demand from the customers or buyers.
Your farming business will grow if there's demand for your product from the customers or buyers. The crops which provide the most profit have the most demand in the market from the buyers.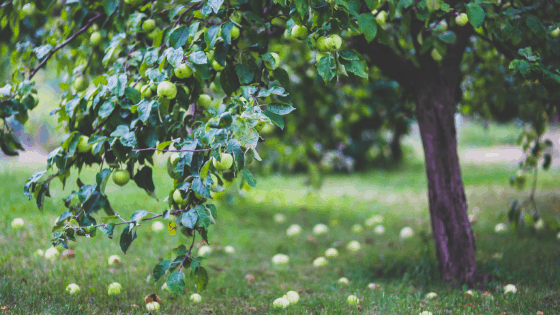 20 profitable trees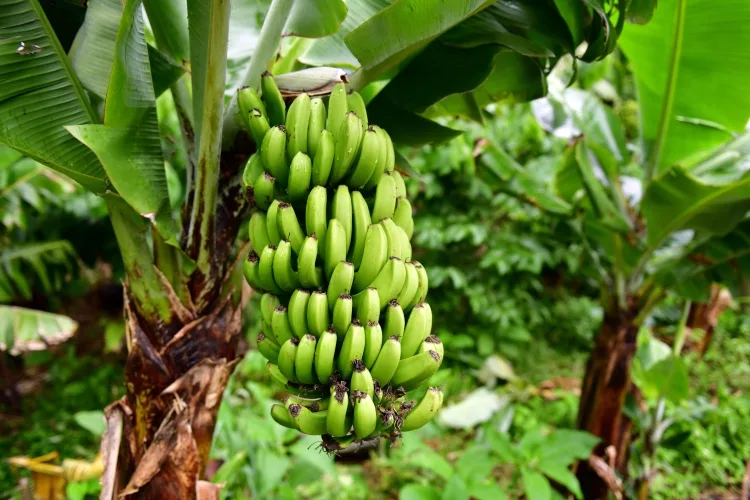 Here are 20 profitable trees you can grow in India, which can help you earn huge profits:
1. Banana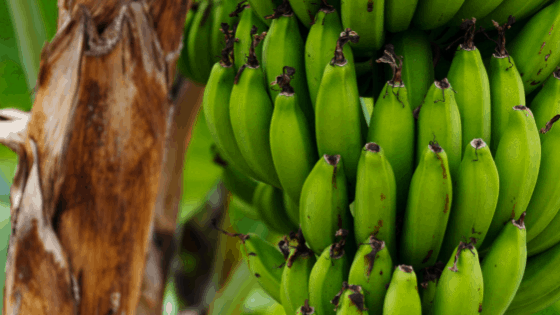 Profitable Trees In India
The Banana trees are mostly demanded in India during winter seasons. They mainly grow in the area of regions like Maharashtra, Karnataka, Andhra Pradesh, Gujarat, and Tamil Nadu.
You will find selling of banana in every corner of India even during the summer season. A lot of people in India consumes them as it is easily available to the people in India.
2. Papaya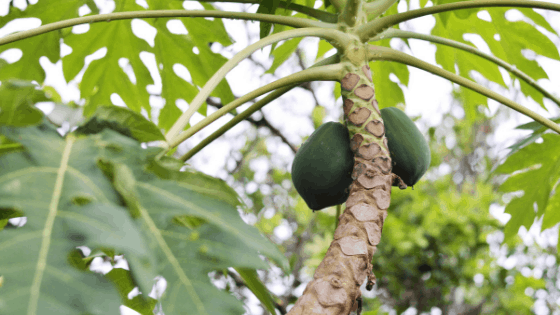 Profitable Trees In India
Papaya is another well-known fruit which is grown in India due to its Juicy and Delicious taste to eat. It is mostly consumed during summers, but it can also be found in the winters as well.
It's also exported to most of the Gulf Countries. So if you are looking for a profitable business in India, then it's a good option as it's exported from India to other countries.
The Papaya Trees can also be grown at home.
3. Bamboo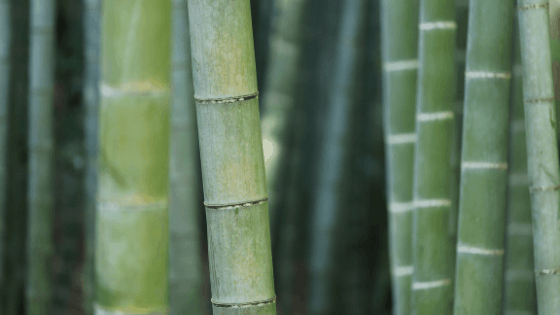 The Bamboo tree is known for quickly growing. Not only do they grow quickly but are also a very profitable in the market. They have great importance in countries like India, Japan, China. The Bamboo tree is also used in construction for its immense durability and strength. It is used during cooking purpose. The Bamboo Tree is one of the fastest growing trees in India.
4. Mango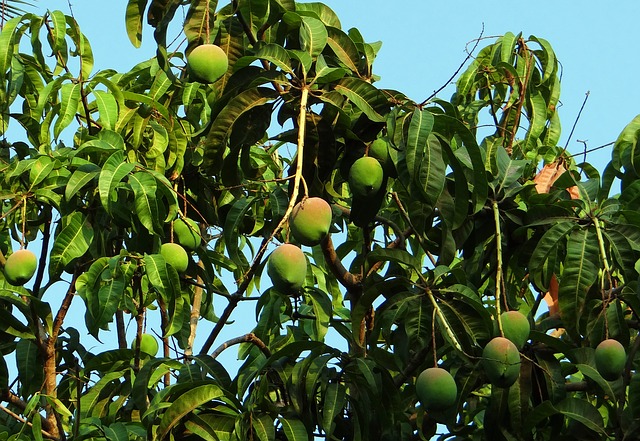 This is the national fruit of India, and it is native to the subcontinent. These trees can be seen all across India. They are mostly grown during summer.
You can start the business of farming by growing mangoes, which earns huge profits. As it is grown across all of India, so there will be tough competition for selling in the market.
5. Guava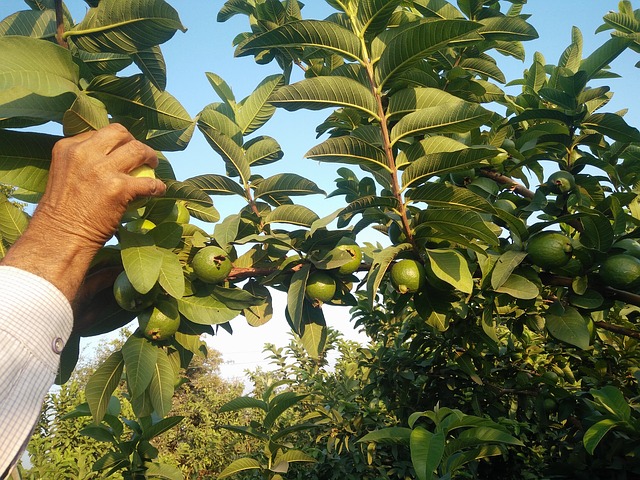 According to the survey, India was the largest producer of Guava during the year 2011.
Guava Trees are grown during the whole season except during some days of the summer season.
Guava is Juicy and Delicious to taste, so that's why a lot of people preferred to buy it.
6. Mahua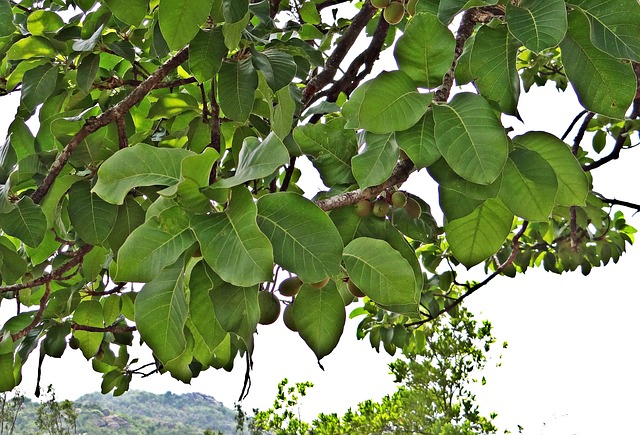 Mahua is a tropical deciduous tree which grows fastly. It has many medicinal values for heart problems, piles, and bronchitis. It can even help in eye problems and relieve itching to heal wounds and fractures.
7. Coconut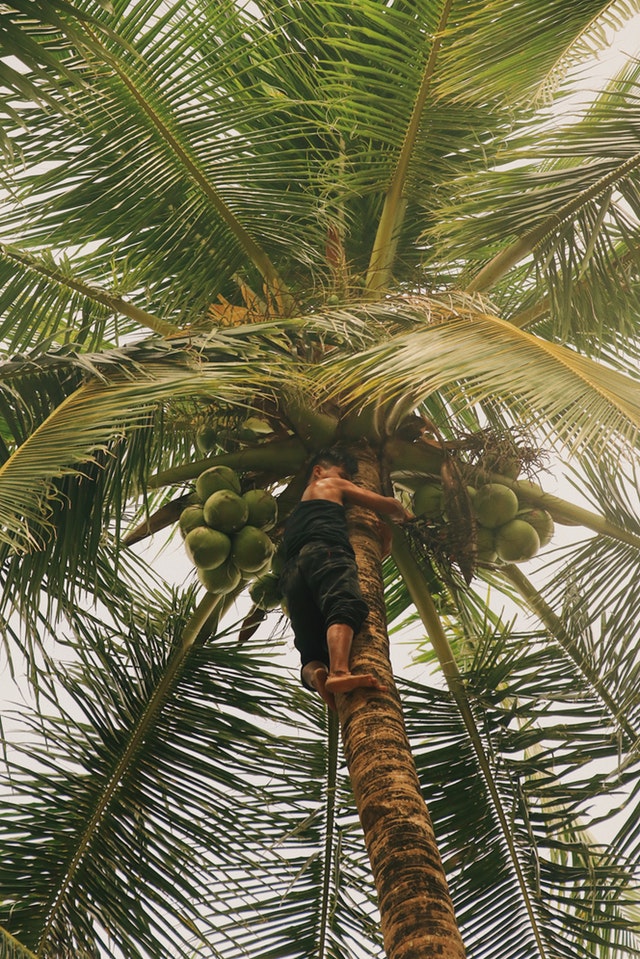 Coconut Tree is grown mostly in the whole season and not just on specific seasons like summer, monsoon or winter. These trees are widely used for the prayers, rituals, and coconut water in India.
India is the highest producer of about 72 percent of coconut in the whole world. The states which produce the highest coconut are Maharashtra, West Bengal, Orissa, and Gujarat.
8. Neem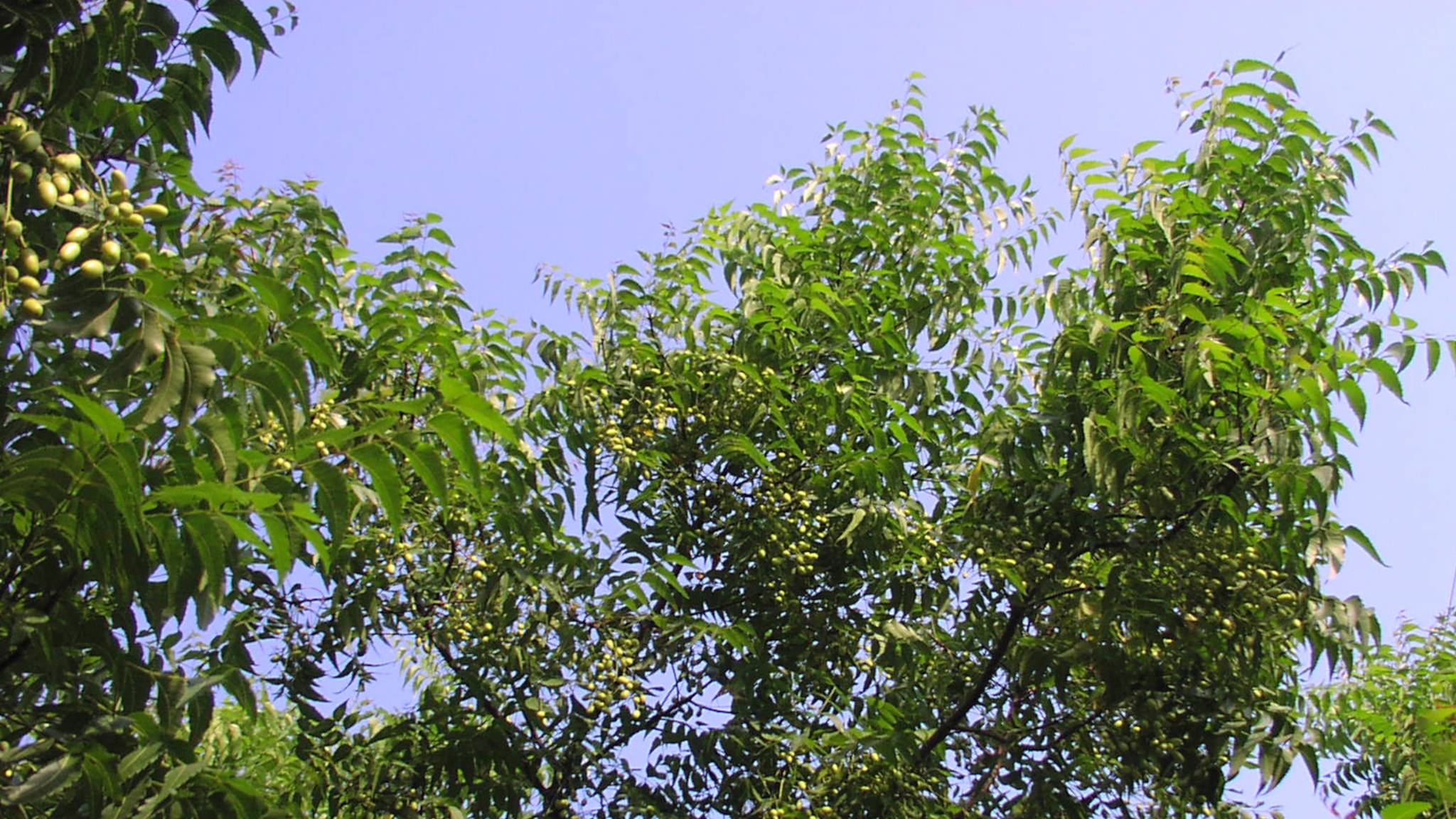 Neem tree is found only in the subcontinent, and it is native to this region. It can easily be found at stores in India. You can start the business of selling and growing neem plant in India, which gains you higher profits into it.
It is also used for medicinal purposes and in pesticides. Neem has many health benefits, and that's why it's very well known.
9. Pitch
Pitch tree grows quickly and available in many countries like Myanmar, Thailand, Cambodia, etc. except India. These countries produce these types of trees in large numbers. Their leaves are used for preparing medicines. They help us from providing relief from the body ailments like Ulcers in the mouth.
10. Bonsai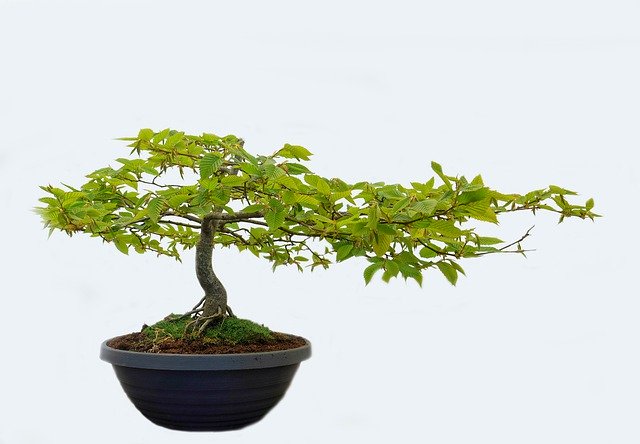 These trees are mostly used in ornamentation purposes. These trees can be grown in the city has it covers tiny space to enjoy the presence of trees at homes. These trees are perfect for small business growers as it requires little yard space to accommodate and can generate substantial profits. It's an upcoming business with almost all people opting out for these businesses nowadays.
11. Almond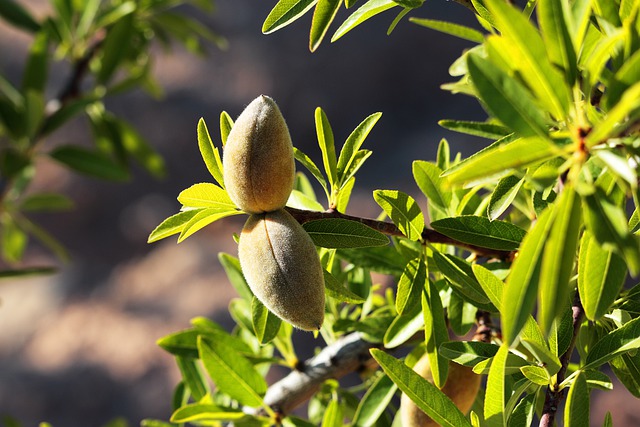 This is another profitable tree which can be grown for the farming business. It's also selling at higher prices so it can help in earning good profits for a business. They are also rich in nutrition.
Its main production happens in regions like North India. Its tends to grow in the hilly area regions.
12. Teak
Teak is used mainly in the construction as its very hardwood in type. It's very useful due to its water-resistant capability and durability. It can be used for carvings, boats, and furniture.
Teak is mostly found in Asian countries as well as in India. It mainly grows during monsoon season in the rainforests. Teak can also be seen in Sri Lanka, Indonesia, Myanmar, and Thailand regions.
13. Fig
Fig is the type of fruits which are mostly found in Western Asia and the Middle East. It is used both as an ornamental plant as well as fruit. In India, it's considered as a minor crop, and it's not grown in huge quantity, but still, it's grown in some areas across India.
They are grown in areas like Tamil Nadu, Gujarat, Karnataka, Western parts of Maharashtra and Uttar Pradesh since there is not much competition, so it's easier to go into this farming business.
14. Eucalyptus
This tree is also called Nilgiri Tree, which is quite long and has 600 species found all over the country. The regions which have a temperature around 30-35 degree Celsius are considered as an appropriate temperature for its cultivation. These trees can be grown with the help of stems as well as seeds.
15. Rosewood
This tree provides multiple benefits like it is used for fuel; wood is used for making furniture items, ships, decoration pieces, and art items. It is also useful in precision instruments, musical instruments and for other uses. It is used in the long span but requires a long time to grow.
16. Nut
One can make profitable ventures by investing in nut trees like cashews, almonds, etc. They provide great returns for the money which has been invested and create a good paradigm of buyers and sellers and even trade internationally.
17. Babool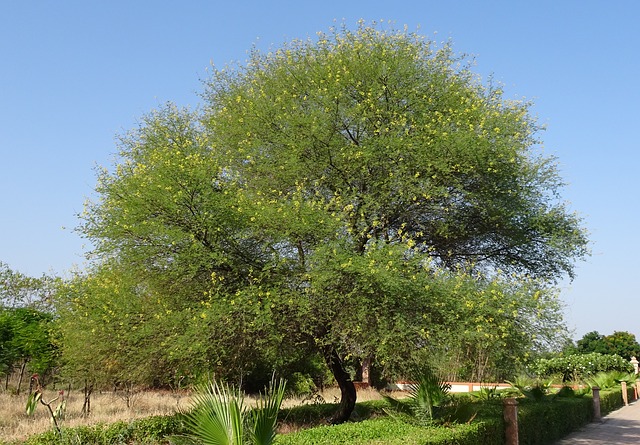 This is a fast-growing tree and has great benefits that can increase your profits. It is used almost in all Ayurveda preparations as well as in toothpaste. It has properties of anti-inflammatory and helps in aid digestion.
18. Spice
This is native to India. Pepper has grown from a mere commodity to become an Identity of India, which makes an easier market to export other countries. These pepper plantations are quite common in a state like Kerala, and they earn higher profit margins by exporting to other countries. Also, the quality of products is excellent of Indian Pepper, which is well renowned globally.
19. Sandalwood Tree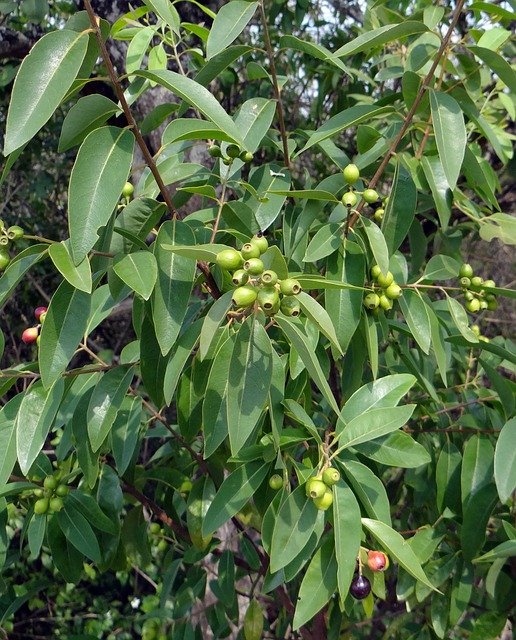 Sandalwood Tree is a heavy fine-grained Aromatic Tree.
It has huge demand in Cosmetic Industry for making Beauty products.
The Sandalwood Tree is used in Ayurvedic and for Skin Diseases in India.
The Sandalwood has high demand in the market and can be exported to countries where it is not widely available.
20. Drumstick Tree
There are fast-growing and Drought Resistant Tree which is native to subtropical and tropical regions of South-East Asia. Its leaves are used as vegetables and for Traditional Herbal Medicines.
Conclusion
Choosing the type of tree depends on various factors which need to keep on your checklist when starting a farming business in India. So, choose from this list some of the Profitable Trees which can help you to generate huge margins into the Farming Business in India.
So, what are you up to? Just start your farming business and grow, which can help you generate substantial profits into the business.
Recommended Reading