How to Care for Sontakka Flower (White Ginger Lily)?
reviewed by Truman Perkins
In this article, we will be telling you the everyday care for Sontakka Plant ( White Ginger Lily ). So that it will please your mood and surrounding for a longer time. These are really nothing less than morning glory flowers to ease your day with freshness and soothing fragrance.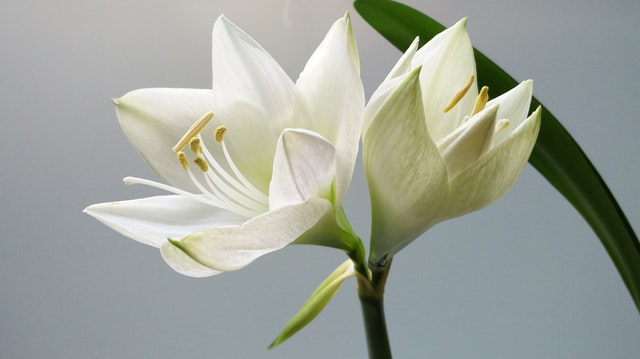 Plants and especially young ones are really delicate, and they need special care and handling. As there are many plants available over the planet and each of them needs individual attention. All plants with plenty of varieties need a gaze of protection according to climate, and environmental conditions. These white wonders are charming beauties in your garden even add charm to interior decor spaces, balconies, and lawn areas.
White Ginger Lily Plant Origin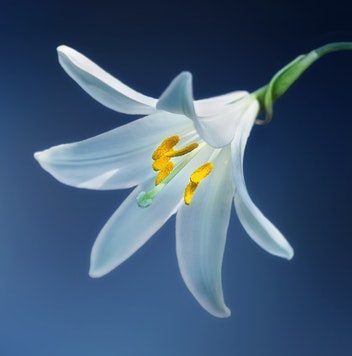 White Ginger Lily is the national flower of Cuba, known as Hedychium Coronarium. It is a beautiful perennial flowering plant that lives for more than two years. It belongs to the Zingiberaceae family that is (ginger family). When it comes to its native origin and history, it belongs to the eastern Himalayan region of India, Nepal, and Bhutan. Even found in Myanmar and Thailand, China (southern), and Eastern Taiwan. This a Tropical Asian shrub plant needs moist, moderately monsoonal conditions.
Botanical Name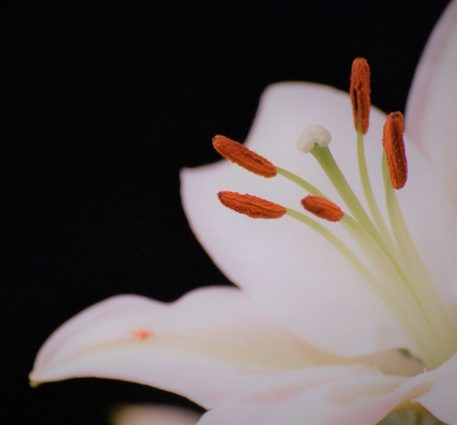 White Ginger Lily is known as Sontakka in its native name in India. In fact, also known with many other names such as White Garland Lily, Dolan Champa. Even termed as Surulu Sugandhi, Kalyana Sauganthikam, Takhellei Angouba, Camia, Butterfly Ginger Lily, and more.
Best Cultivation Time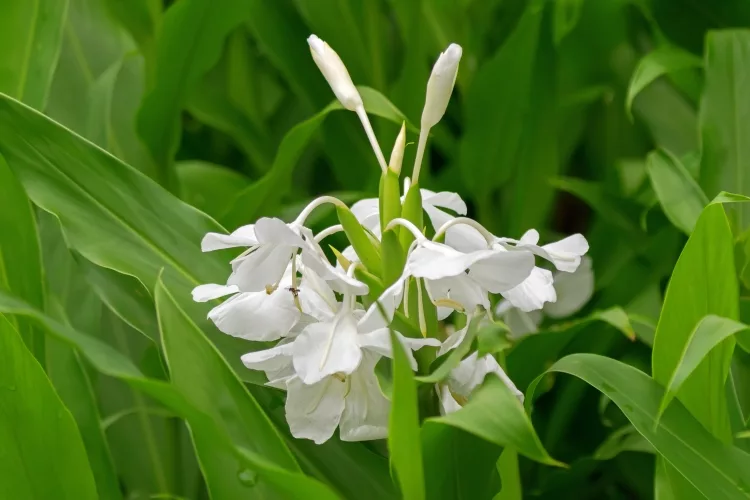 It is a fast-growing pseudostem plant that takes about 1-3 meter height and starts flowering in between August and December. This is one of the popular plants, picked by most of the gardeners and hobbyist. However, used for decoring gardens at home, hotels, and more spacious dimensions to add charm.
When it comes to its everyday care routine, it needs the ideal amount of soil moisture, fertility. Even partial shade or indirect sunlight to grow rapidly. The maximum height of the White Ginger Lily plant goes up to 8 inches.
White Ginger Lily plants need soil with a quality level of fertility and pH value. It needs cold and moist environmental conditions for healthy growth, especially when in the blooming cycle. However, more water requirement let it grow and develop in overall life stages. Waterlogged areas are precisely more suitable for Camia plants.
Brief Description
It is a shrub plant that belongs to the ginger family.
It forms a clump of shoots that grows upwards and outwards.
Leaves are 3-4 feet long, and flowers radiate in bunched with stalks.
Flowers have a shorter life span of just a couple of days.
Significant Uses
The most common and widespread use of White Ginger Lily/ Sontakka (Camia) comes with flower garlands for women in the Philippines. Camia means butterflies in the native language of the country (Filipinos), also named as Butterfly Ginger Lily.
It is a sweet blend of color, and aroma so is also useful in making of perfumes, scented soaps, beauty care products, etc. It is also the mark of souvenirs or remembrance too. It is also purposeful in greeting with a reminder for the place, person, and events. In India, the flower used in decorative purposes in weddings, events, festivals decorations, and even in cultural or spiritual terms.
In China, White Ginger Lily is widely used in essential and aromatic oil manufacturing that holds many therapeutic and medical properties.
It is also available in hybrid quality with many other tones and shades. Apart from its original white color, the hue of red, peach, pink, white, gold, and orange is also popular.
Final Thoughts
As White Ginger Lily (Sontakka) is an amazingly beautiful flower that makes every nature lover fall for. If you want to grow this pure aromatic shrub in your open space, then go ahead. As it is easy to grow and maintain. With many multipurpose elements, Camia- a popularly picked flowering plant mostly by natives of India, China, Thailand, etc.
Recommended Reading

Nagalingam Tree: Interesting facts you do not know!