Shevanti a type of flower that is commonly known as Chrysanthemum. It- originally derived from Greek words, "Chrys" (which means golden color) and "Anthemon" (which means flower). However, it said that this is the birth flower for the souls born in November. As a said blend of luck and happiness, within all positive vibes.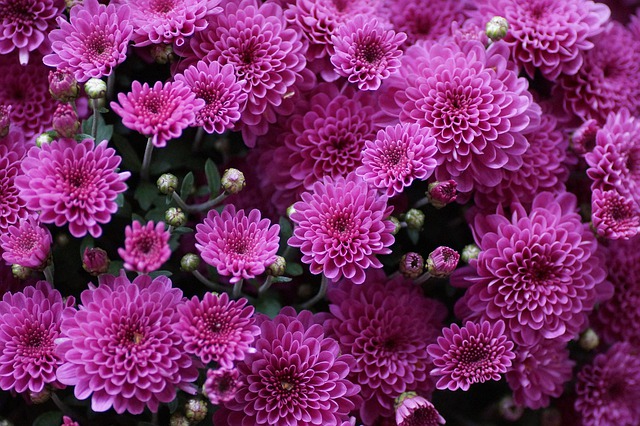 There are worth more Interesting Facts About Shevanti Flowers; You Do Not Know overall. And to sum up, with such hidden mysterious aspects, we have concluded some of them in this article. Let's scroll and check it out what are those unlocked facts about this magical Flower.
Shevanti Flower Origin: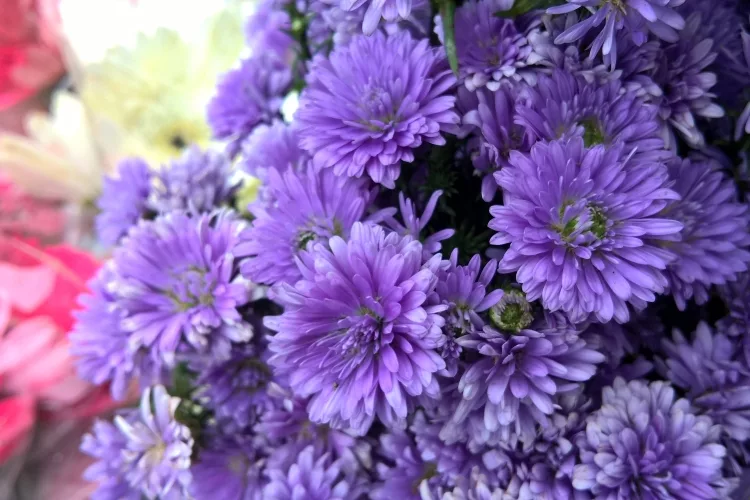 Whatever exists in the universe has a distinct origin, so is with Chrysanthemum flower. It was named by a known Swedish naturalist, with a beautiful meaning. The flower means a golden shade flower, originated from Greek vocabulary. The merged of two Greek words "Chrys," and "Anthemon" makes the origin of this beautiful flower.
This bright pink flower was first cultivated in China during the 15th century BC, as a flowering herb. The evidence of Nara and Heian periods claim about it's Japan cultivation as well. However, early 17th to last of 19th century also known for Shevanti popularity period.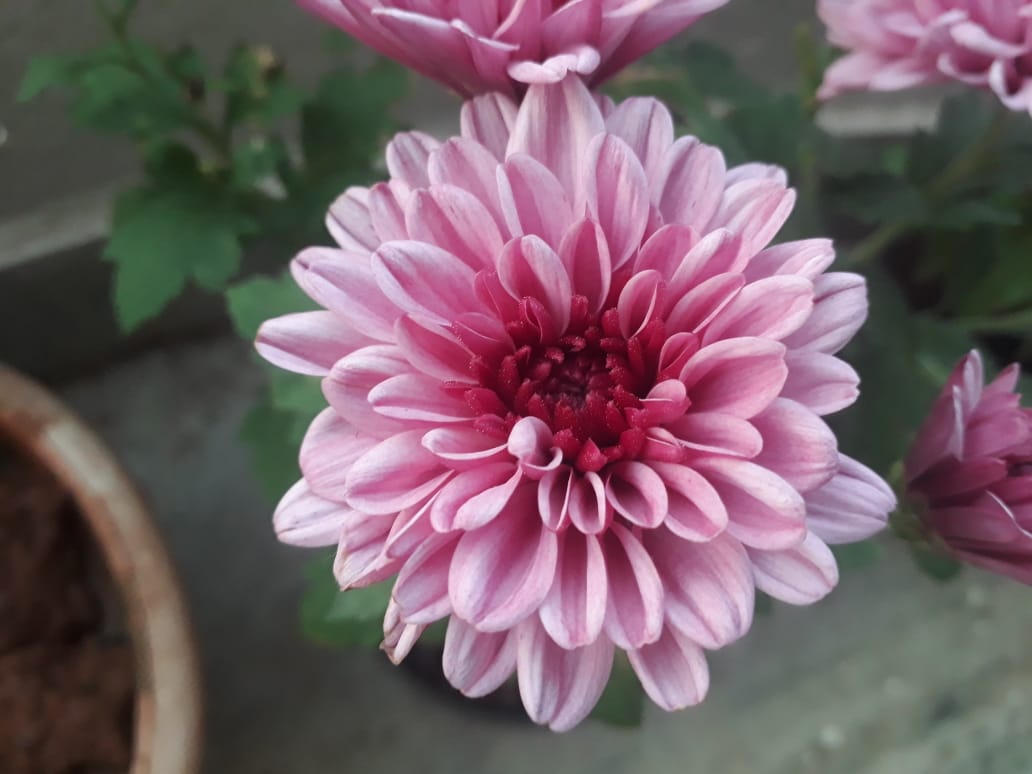 Apart from its ancestor's origin, Chrysanthemum flourished in a variety of shapes, and color, as before climatic conditions. When it comes to this flower significance in Japanese culture, then it holds massive importance.
A specific Chrysanthemum Day celebrated every year and known as the essential and sacred festival of the nation.
The celebration of the day starts on every 9th day of the 9th month, each year. However, the first Chrysanthemum Day celebrated at the imperial court in Japan.
Botanical And Other Names For Chrysanthemum:
Shevanti flower- A listed herbaceous plant, that lives more than 2-years, so is perennial plant looks like a small bush. If we talk about its botanical specification, then it is also known with many different names worldwide. And looks like arranged leaves within smoother edges. It is compound clustered with flocks of flowers together. It is one of the prettiest perennial flowers that bloom in the early autumn season every year. When it comes to popularity, shevanti are just next after roses, throughout the world.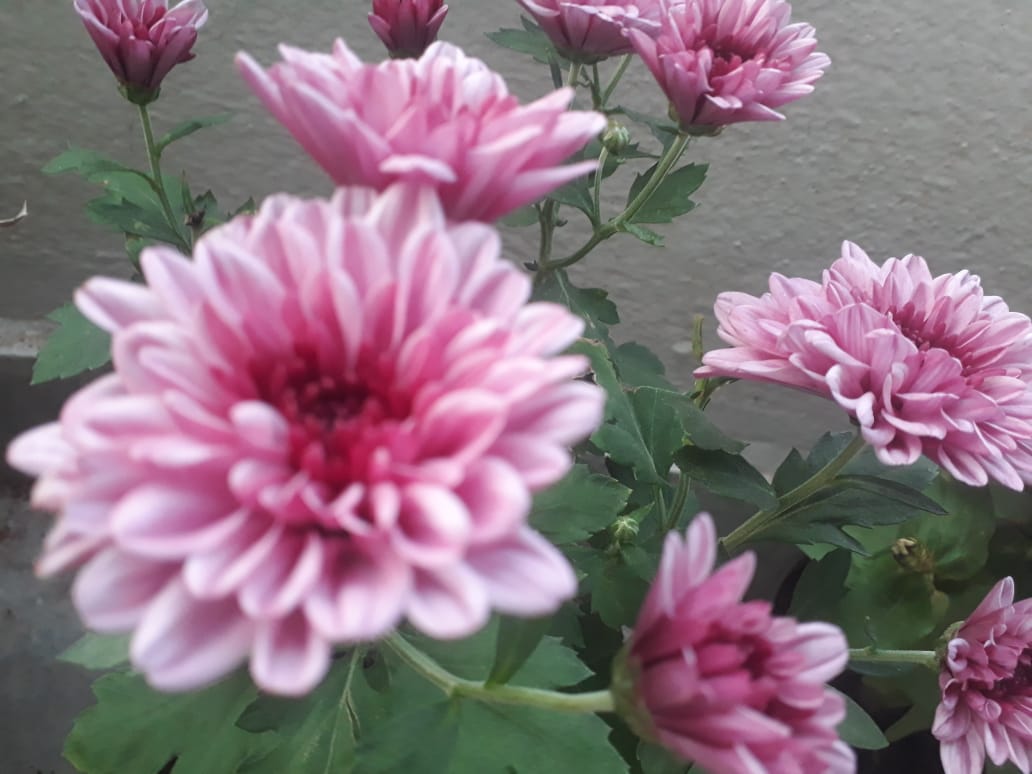 The flower originated in China but later was cultivated in other parts of the world were known with many names. The botanical name is Chrysanthemum or Chrysanthemum Morifolium. Indeed, the flower is famous with other additional titles such as "Mum, Yao Jia Ha, Ye Ju Hua, Dendranthema Morifolium, Chrysanthemum Sinense, Chrysanthemum Indicum, Anthemis Grandiflorum, Anthemis Stipulacea, Chrysanthemum Stipulaceum and so more. In standard terms, as also known as Florist's Daisy.
Significant Benefits Of Shevanti Flowers: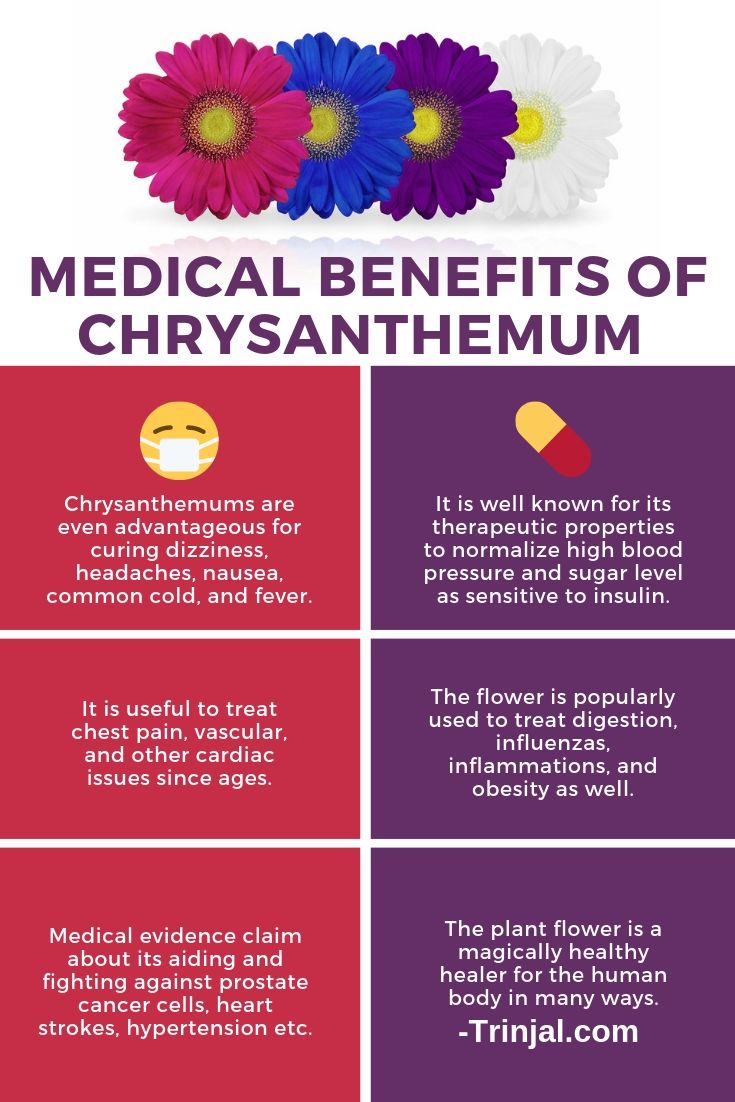 As it is multipurpose and truely a useful flower that comes in 30 plus different species, in annuals and perennials. These Shevanti flowers are easy to grow and maintain, cultivated in any season.
The plant flower is a magically healthy healer for the human body in many ways. Within some, we have concluded array for health benefits of the Flower such as:
It is useful to treat chest pain, vascular, and other cardiac issues since ages.
It is well known for its therapeutic properties to normalize high blood pressure and sugar level as sensitive to insulin.
Chrysanthemums are even advantageous for curing dizziness, headaches, nausea, common cold, and fever.
The flower is popularly used to treat digestion, influenzas, inflammations, and obesity as well.
Medical evidence claim about its aiding and fighting against prostate cancer cells, heart strokes, hypertension, angina, etc.
Uses Of Shevanti Flowers:
When it comes to its usefulness and purposes, then Shevanti Flowers are quite famous and widely used in many ways. They have their own traditional, ornamental, decor, and other uses. What are those uses apart from its medical aiding let us see below?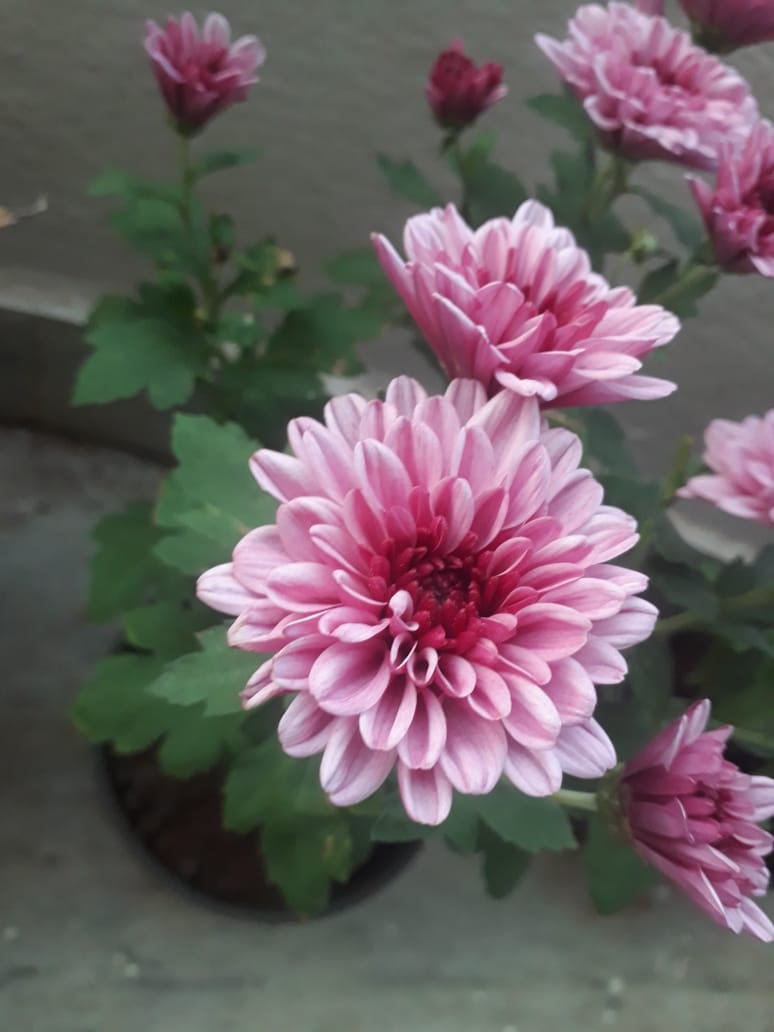 1. Ornamental Uses:
It is widely used in decorative purposes, that brings unique charm and beauty to places. Apart from traditional yellow flowers, it comes in a variety of shades in white, purple, red, pink, and more. Precisely, the decor purposes have enabled cultivators for Shevanti flowers horticulture plans. These November garlands look magnificent when used to greet joy, luck, and happiness in many traditions.
2. Culinary Uses:
The herbs and flowers always being the part of ancient medications, so the use of Shevanti flower is there as well. When it comes to culinary purpose, then chrysanthemum flowers are used in herbal beverages such as tea. Most of the Asian nations like Japan, China, Korea, India, etc. use Shevanti flowers to detoxify impurities from the body. Even flavored with alcoholic drinks such as rice wine or sul.
In Chinese dishes, chrysanthemum petals are boiled and steamed to add sweet aroma and flavor to mixian (rice noodles), soups, etc. Even is useful in Japanese culinary to garnish meals like sashimi, rice-fish dishes, etc.
3. Insecticidal Purposes:
The Shevanti flower is composed of many healthy properties and even is natural insecticide. So can be extracted and used as oleoresin. It works as a source of repellent for insects such as mosquitoes, flies, beetles. Even these works as natural attackers to fishes, mammals, and birds but with lesser toxicity. Being an organic insect repellent, it is readily biodegradable elements so are not harmful to the environment.
4. Environmental Use:
According to scientific study, done by NASA Clean Air, Shevanti flowers can be useful to lower the risk of indoor pollution and other air toxic effects.
Colors Of Shevanti Flowers Worldwide:
Shevanti flowers are cultivated and available in many shades and color tones, which have their unique meanings and symbols. These belong to the world's largest familiar species and geneses of Asteraceae (Compositae). However, within the vast array of shades and colors, Shevanti is available in hybrid and mixed tones too.
These found in colors like white, bright yellow, golden yellow, pink, orange, red, deep maroon, purple, rust bronze, violet, and more. Even in different shapes, such as spiky, spider, tiger tail, viceroy, etc. these flowers make a wide choice of popularity.
How To Grow Chrysanthemum Flowers Easily:
As these are beautiful flowers, that can be grown and cultivated as seeds, cutting, and dividings. You can purchase multiple small sizes, Shevanti plants from the nursery. But when it comes to the growing process, the right technique makes them grow successfully. The planning of plantation and germination varies over the size and seedlings of the plant.
If you are spotting seeds and want germination of your own, then spread seeds in evenly in-tray. Keep the seedlings tray or pot moist with proper sun rays, temperature, etc. Make sure of not letting the planting tray, dry out from the water.
Step 1. Spot out Routine Of Sunlight:
Plants need sunlight as one of the prime necessity, for their living process of growth and development known as photosynthesis. So Shevanti flowers need that as well. Try to keep your seedling tray or pot in the morning sun for early hours of sunlight every day.
Step 2. Adequately Valued Soil With Proper Moisture And Fertility:
Chrysanthemums are not a plant that needs timely wetness yet needs enough water with well-drained and fertility. Make sure of a natural drain of soil, with an adequate amount of air circulation beneath the layer. However, you can also dig holes deep and of 1 foot, and keep plants in them for 10 minutes. This maximum minutes will let your Shevanti plants to drain out extra water. Crucial is to make soil ideally drained.
Step 3. Safeguard The Plant From Wind:
If you are growing Shevanti plants in the wind climatic regions, you need to install buffer. Even the idea of placing them closest to fences is also helpful to protect them.
Types Of Methods For Growing Shevanti Flowers:
Seeds Germination.
Transferring Of Young Shevanti Plants From Pots To Ground.
By these both growing methods, you can cultivate and plant Chrysanthemums plants quickly and safely. Bit of right technique and process with the recipe of patients will bloom buds and flowers soon. Shevanti Flowers Cultivation At Home Garden needs ideal care and method whether you are adopting seedling process or planting.
If we talk about its maturity before blooming into buds and flowers, it takes about three months after sowing. However, if you feed them well with all required resources like water, soil, sunlight, etc., it keeps on blooming. As these are low maintenance flowering plants, you can let them stay for a longer span.
Shevanti Flower Plants Care Tips And Hacks:
Keep them well-nourished with all plants basic needs, to bloom with beautiful flowers healthy.
Cut off the all dead and diseased plants from the green shevanti flowers it will keep them last longer.
Let them dry naturally and have their cycle of shedding.
As these plants are delicate, do not let them grow in open and much windy areas. If still they are in large cities, do fence them for protection.
Always avoid chrysanthemums plants to cultivate near more giant trees or trespassing roots of bigger trees/plants.
If you want your shevanti flowers to bloom for longer, then divide them every 3-5 years and replant them separately.
Shevanti Flowers Cultural Significance:
As the flower blossom in November, so has its meaning and significance worldwide. This is the second most popular flower that is liked by people globally. Even used in funerals decors and traditions.
On the other hand, in Asian nations like China, Japan, and Korea, Shevanti flower symbolized as sobbing, lamentation, grief, and sadness. In other parts of the world, it is ideogram as the flower of honesty and loyalty. However, in the USA, Shevanti flower represents a belief of positivity, happiness, and cheerful nature. Even yellow Shevanti flower is badge as a flower for "I Love" with joy, faith, and sincere devotion. In Iran, it is a flower with spiritual blessing and positivity.
In fact, in recent means, Chrysanthemum flowers were named after Indian Prime Minister of India, Narendra Modi by Israel, in unique meeting gestures.
Shevanti Flower Spiritual Aspect In India:
When it comes to Indian heritage and rich mythology, nature always worshipped as divine power. Every species of flora and fauna holds their respectful place as god or goddess avatars. As the offering of beautiful flowers is still cultural and spiritual importance in India, especially in Hinduism. Apart from the temple and other sacred places, decorations flowers are devoted as true greets by people.
Indian mythology says each fauna and flora species are representative of Deities and are loved by them. People use shevanti flowers to greet harmony of devotion in temples, idols, and other festival traditions. Unlike other herbs and flowers have an accurate depiction, Shevanti Flowers are devoted and depicted as for Goddess (Shri) Mahalaxmi.
Conclusion:
So much is there to add and brief about Shevanti flowers, yet we have to sum up with some determination. However, we have mentioned some crucial aspects related to the flower but still missed some. If you are planning to cultivate this vibrant and popular flowers at home or else, then keep our hacking ideas as prior.
Recommended Reading