Top 10 Acid Loving Indoor Plants
reviewed by Christina Lopez
Indoor plants not only enhance indoor beauty but also make the indoors healthier and happier by reducing stress, enhancing moods, and increasing productivity. Furthermore, it also has health benefits as it reduces the toxins and pollutants from the indoor space. Growing plants requires a lot of patience and effort as various plants pose a different challenge depending on their soil requirements, sunlight, and so on.
Most plants generally require an alkaline or neutral soil to thrive, whereas few others require acidic soil to grow and bloom. The plants that require soil of pH less than 6.5 or around 5.5, i.e., acidic soil, are termed as acid-loving plants. The acidity of the soil increases due to the breakdown of plant residues and organic matter producing organic acids, thus raising the soil's acidity. Acid-loving plants require acidic soil to thrive as the soil's lower pH allows the plants to take in the nutrients and develop.
Loving Indoor Plants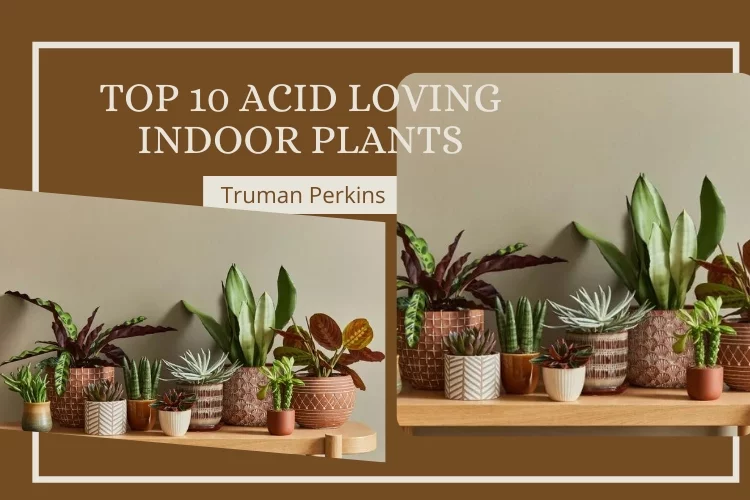 Here are a few plants that can be grown indoors out of the wide range of acid-loving plants.
1. Hydrangeas:
Hydrangeas make interesting indoor plants if the soil is kept moist such as potted hydrangeas, also referred to as florist hydrangeas. Hydrangeas change their colors based on the acid content of soil such that the pink color may change to blue, whereas the white color may change into green.
2. Irises:

Irises can be grown indoors, specifically dwarf irises, and they experience a longer blooming season as the temperature can be controlled. Like most perennials, irises require slightly acidic soil.
3. Christmas Cactus:
The Christmas cactus gets its name from the fact that it blooms just around the time of holidays. It makes an excellent indoor acid-loving plant with a pH ranging from 5.5-6.2, requiring well-draining soil.
4. Amaryllis:
Amaryllis are easy to care for household plants that develop well in acidic soil. They exist in a wide variety of colors.
5. African Violets:
African violets are beautiful indoor plants year-round with bright colored blooms. They require slightly acidic soil to bloom.
6. Aster:
Asters have starry-shaped, bright, and long-lasting flowers that thrive well in slightly acidic soil, even with a pH ranging from 5.8 to 6.5. They make useful indoor plants that last long even when summers fade.
7. Caladium:
Caladium, commonly known as heart of Jesus, angel wings and elephant earis an excellent indoor plant producing vibrant foliage comprising of colorful leaves. Caladiums flourish well in moist, well-drained, and require slightly acidic soil.
8. Ferns:
A wide variety of ferns exist that grow well in a wide range of soil pH, with many of them falling in the category of acid-loving plants, which can also be grown indoors, such as the Boston fern and the kangaroo paw fern, etc. Out of the acid-loving ferns, few grow well in acidic soil, whereas other acid-loving ferns require slightly acidic soil
9. Gardenia:
It is a popular acid-loving indoor plant. They require high levels of humidity. They make useful bathroom plants if provided with the right amount of sunlight due to their fragrance.
10. Azalea:
Azaleas, also referred to as the "The Royalty of the Garden," are acid-loving plants. Azaleas are found in various colors such as white, red, and pink depending on the amount of sun, exposure, and soil received.
Conclusion on Indoor Plant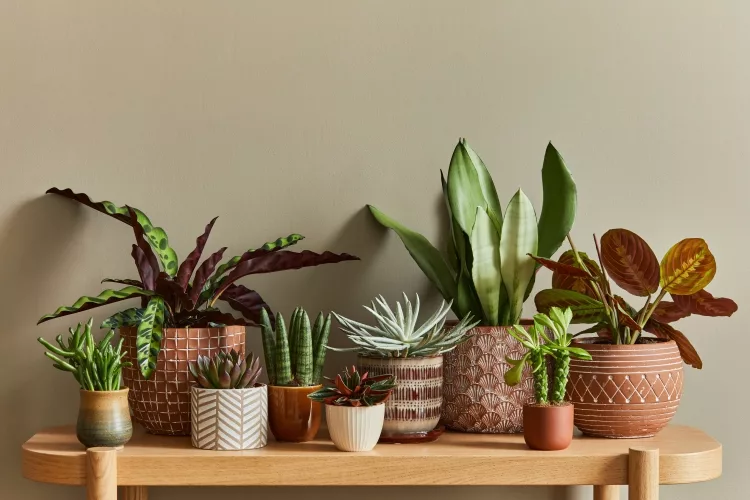 Loving Indoor Plants
To cater to acid-loving household plants, neutral, alkaline, or less acidic soil can be enhanced into more acidic or highly acidic as needed by adding external products that reduce soil's pH, such as fertilizers. Fertilizers change the soil's pH, i.e., from alkaline to acidic and from slightly acidic to highly acidic depending on acid-loving plants' requirement. Acidifying fertilizers or nitrogen fertilizers can be added to soil to reduce its pH for acid-loving household plants to develop and bloom. Fertilizers enable acid-loving plants to even flourish in alkaline soils to soak up the nutrients that would only be present in acidic soil.
In the presence of acidic soil, acid-loving plants can be grown in place of typical plants that require neutral or alkaline soil to grow. Acidity or pH of the soil can be tested using a soil testing kit, and plants can be grown as per the soil's pH. Acid-loving plants, just like other plants, exist in various shapes, patterns, sizes, and colors. A wide range of acid-loving plants can be grown in acidic soil. Primary to growing healthy indoor plants is choosing plants that thrive well in acidic soil. Some require slightly acidic soil to flourish in the acid-loving plants, whereas; others require highly acidic soil to grow.
Recommendation for Indoor Plant Readers

Best Automatic Water Sprinkler for Garden