Brahma Kamal in the Himalayas is a rare, legendary, and mythological plant that is exceptionally famous for its spiritual benefits in India. The plant has large flowers that are pure white and resemble the shape of a star.
They have a lovely fragrance that is exclusive to this specie as they only blossom during night time. Full bloom takes approximately two hours after the process starts at sunset, and the flower stays open till sunrise.
The plant holds an extremely sacred position in the Indian culture and the Hindu religion. Moreover, the flower is also the official state flower of Uttarakhand, an Indian state.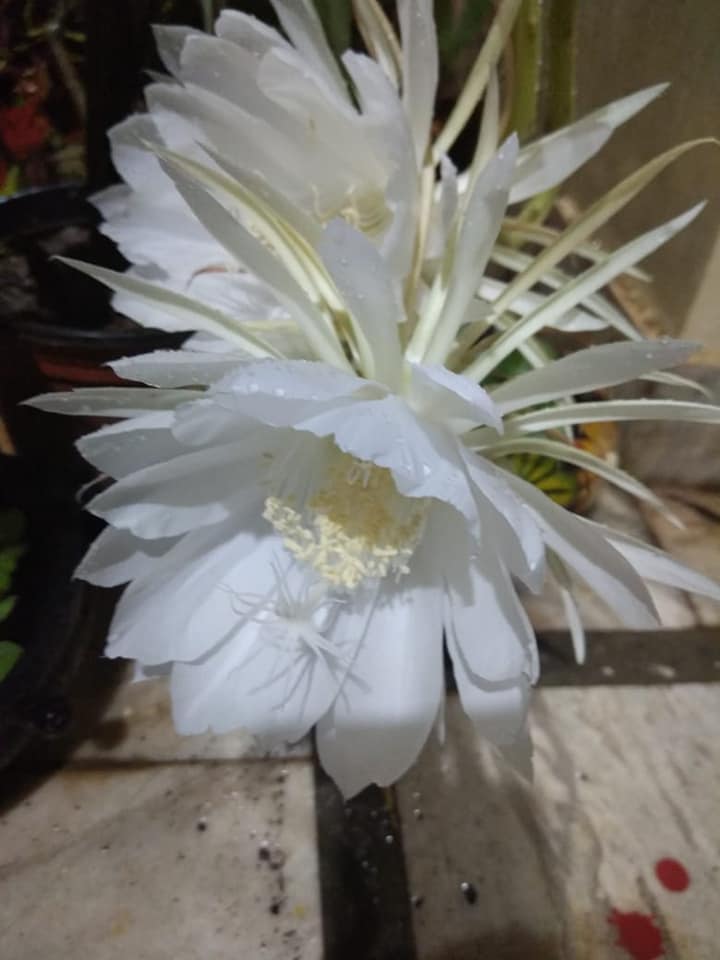 How to Grow Brahma Kamal?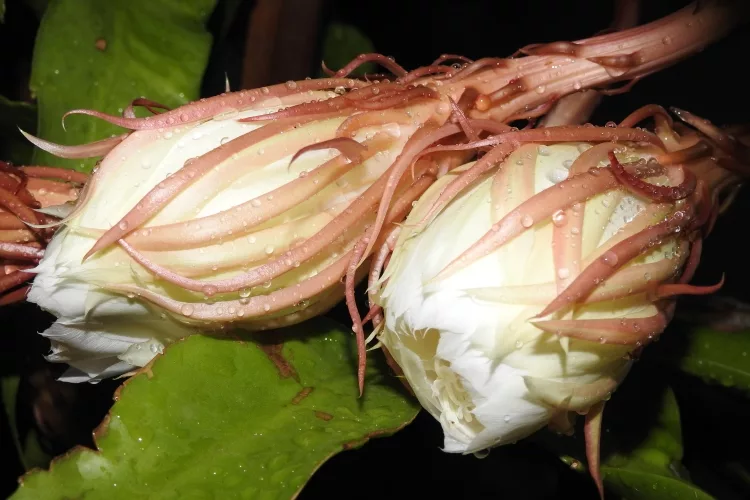 The plant can be easily planted using a 10-15 cm stem from another healthy plant just like a rose plant. The plant's leaves are usually flat and thick, and the flowers grow on the leaves. Brahma Kamal is traditionally a Himalayan plant, and thus chilly weather will help it grow.
Therefore, it is recommended that you plant it at the start of the winter season. As for the choice of the soil, you would need a very fertile kind of soil that is also somewhat rocky. The purpose of this choice is to resemble the ground soil of the Himalayan mountains as much as possible. This way, the land would be able to retain much of its water for more extended periods.
Brahma Kamal Plant Care:
Sunlight needs to be indirect but continuous, and, as mentioned before, you have to be careful with how much you water it. The plant, once fully grown, would not be too tall and would look like a small shrub for the rest of its life. You would then be able to extract more stems for further plantations.
Brahma Kamal is considered to be a type of cactus. This means that the plant does not require much water and is self-sufficient compared to other plants. If you plan on planting this for yourself, you will find it extremely easy as it needs watering every two to three days. However, it is necessary that you never overwater the plant as that can be hazardous for the plant's life.
Although the actual Brahma Kamal scientific name is Saussurea obvallata, this flower is named after Brahma, the God of Creation, according to ancient Indian drawings. It is also referred to as the Night Blooming Cereus, Queen of the night, and Lady of the night as its lotus-like flowers only open during night time.
Brahma Kamal & Vastu:
Vastu Shastra is a traditional system of architecture, layout, design, and geometry that originates from ancient texts found in India. It is famous because it incorporates traditional Hindu and Buddhist beliefs in its principals. One of the most crucial aspects that Vastu Shastra talks about in detail in the presence of plants inside the house.
According to Vastu, certain plants can offer specific benefits if placed in correct places and directions. Apart from providing benefits such as a cleaner and greener environment and detoxified surroundings, Vastu also provides insight into the zodiac plants that you can keep at your house as per your sun sign.
Brahma Kamal Vastu is also part of the plants recommended by the Vastu Shastra as it offers significant happiness in your life psychologically as well as physically due to the detoxification of the room it is in. Moreover, the Brahma Kamal flower pooja is also an essential part of the day for millions of Indians.
Brahma Kamal Plant Blessings:
According to ancient drawings from India, the God of Creation, Brahma, is sitting on a flower with pink color that looks like a lotus. Lotus is known as Kamal in the Sanskrit language and is the national flower of India.
It is considered to be the bearer of good blessings and getting the chance of looking at a fully blossomed Brahma Kamal is considered to be a blessing in itself. These Brahma Kamal plant blessings are significant for Hindus.
Uses of Brahma Kamal:
Brahma Kamal comes from the Himalayan mountains, and it is heavily used in traditional medicines under Indian and Tibetan culture. The plant is used to treat several diseases such as urogenital disorders, sexually transmitted diseases, liver infections, bone pains, as well as cold and cough.
Some dishes made from this plant are also familiar such as soups and juices, which are used to treat liver inflammations and infections in the urinary tract. It is also used to treat common fevers effectively and it is also a great alternative to an antiseptic for bruises and cuts.
It is also used for some advanced ailments such as limb paralysis and cerebral ischemia. In the Tibetan medicinal system, the plant is also used as an antitussive, blood purifier, and an aphrodisiac. The plant has a bitter taste and is entirely consumed in the preparation of the medicine. It is so widely used that the plant is becoming endangered because of this.
NDTV Report on Brahma Kamal:
Watch Rare Brahma Kamal Flower Bloom In Uttarakhand (NDTV Report):
Another essential reason behind the endangered status of Brahma Kamal is due to the illegal export of the plant. China is considered to be the largest importer of Brahma Kamala, and it gets most of its intake from illegal Indian smugglers.
Due to excessive plucking of the plant for religion, medicine, and smuggling, the plant has seen a 70% decline in growth due to lack of natural pollination. Despite the importance this plant has in Indian and Hindu culture, the Indian government has done almost no significant work to make sure that the plant and its species remain safe and do not become extinct.
Moreover, unplanned and unchecked trekking of the Himalayan mountains leads to the disturbance of ecosystems that protect this species. The plant is in dire need of aggressive steps to protect the species from extinction.
Recommendation:
Gulmohar Trees Complete Information
Blackberry: How to Grow Jamun Plant at Home?
How to take care of White Ginger Lily (Sontakka) Plant?
How to Grow Shevanti Flower at Home? {Full Info}