8 Low Maintenance Shrubs
reviewed by Truman Perkins
Every landscaping and garden consists of shrubs. They are the most prominent part of a landscape and the basis of the garden arrangement.
Some shrubs are filled with alluring flowers, some with colorful leaves or dazzling berries; others make the evenings beautiful with their nostalgic scent.
Some shrubs do not need to be looked after much and are easy to use for landscaping. These low-maintenance and sun-loving shrubs are primarily found in India and thrive in the hot and dry weather.
8 Low-Maintenance Shrubs
1. Golden Thryallis: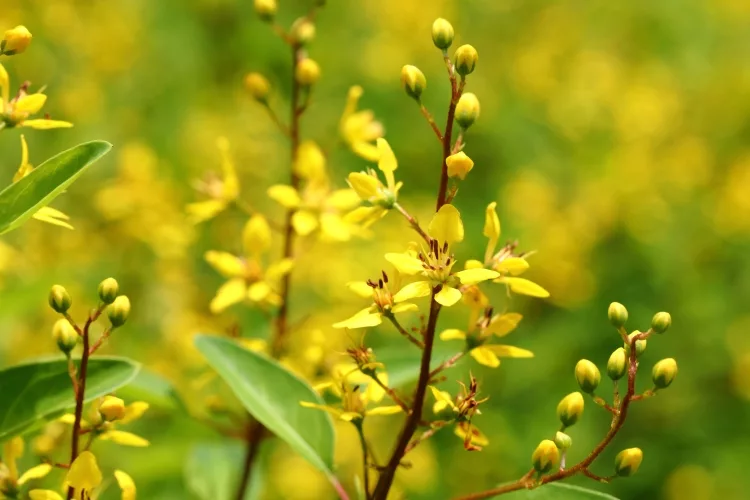 This evergreen shrub loves the heat and the sun. It can quickly grow in India's tropical weather. It can also grow in minimum space and is resistant to drought once it starts to bloom.
It gets filled with yellow flowers in summers even during dry weather and is one of the most commonly grown low maintenance shrubs in India.
2. Plumbago auriculata: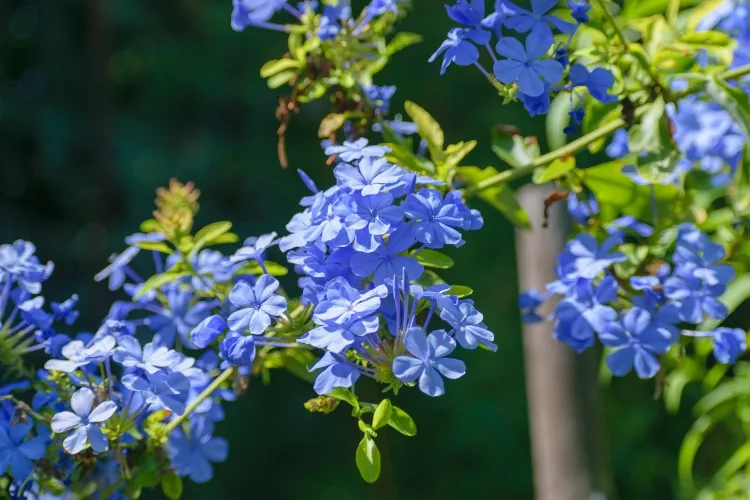 It is a perennial shrub that grows in summers and produces sky blue and light green foliage flowers. It blooms throughout the year and requires very little care and is known to be an extraordinarily adaptable shrub that does not mind heat and drought.
It can flourish in temperatures ranging from 5 to 45 degrees Celsius. Its fancy little flowers are appealing to eyes and catch bees and hummingbirds.
3. Bougainvillea:
This is a sun-loving shrub that blooms during hot weather. It is a low-maintenance vine that is commonly recognized by the flaming groups of brightly colored flowers.
It thrives in a lot of sunlight and requires a minimum of water. It attracts bees and butterflies and can be used as a climber plant.
4. Dombeya wallichii:
It is a flowering shrub that is found in abundance in India. It can grow up to 20 to 30 feet tall and can spread up to 25 feet.
It is one of the fastest-growing shrubs that thrive during summers and winters both. And it can also be used for some privacy screening.
It requires minimum maintenance and can survive in extreme temperatures and is drought resistant.
5. Pandanus:
These are evergreen shrubs that have a sweet aromatic scent. They can thrive in tropical regions of India. Their best quality is that they can survive in extreme temperatures and do not need much water.
It comes in different shapes and sizes. When grown tall, it provides shade and can be used for privacy screening. Under appropriate conditions, pandanus can bear fruits that are edible when ripe.
6. Pittosporum Tobira: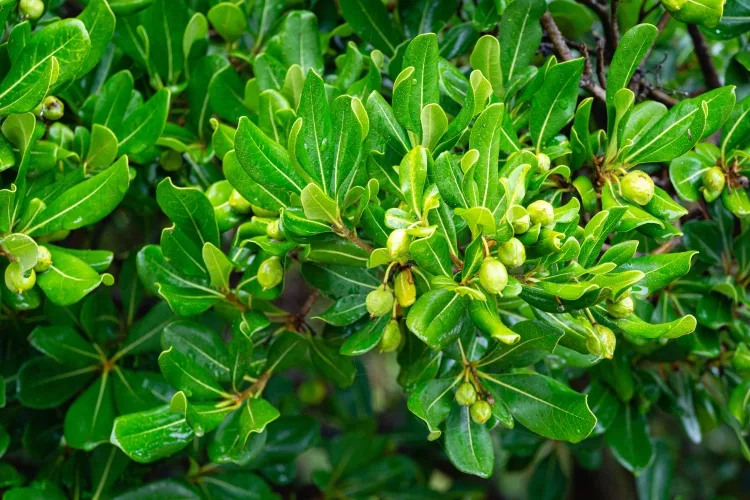 It is an extremely tough shrub. This shrub is a common low-maintenance plant used in India because of its extraordinary adaptive nature.
It is drought-tolerant, heat resistant, and a beautiful landscaping plant. It can stand in summers and winters and can be decorated as an indoor and outdoor plant that freshens up the mind with its brilliant orange flowers.
7. Asparagus Densiflorus: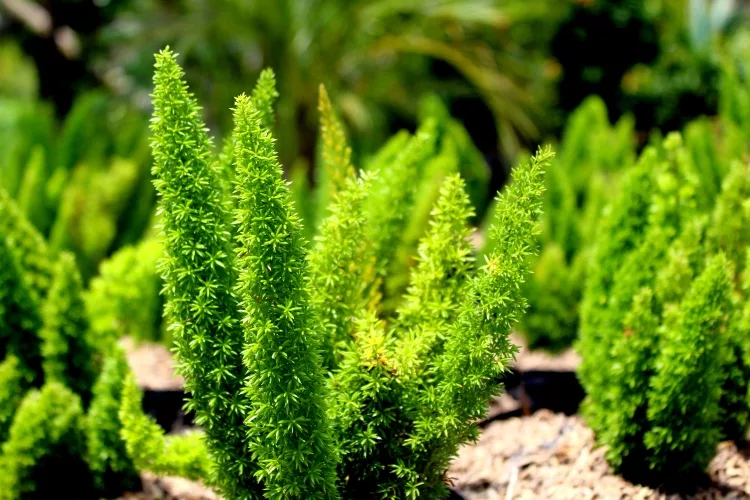 These are evergreen, adaptive, and long-lasting shrub that grows fast under every condition. It can generate in dazzling sunlight and shade.
This shrub can grow in most soil types and has proven to be ultimately drought tolerant once it establishes.
It is one of the best low-maintenance shrubs used for landscaping and garden styling in India as it is one of the fastest-growing plants that require minimum attention.
8. Tradescantia Zebrina:
This shrub has colorful leaves varying from green, red, pink, purple, and violet. Once it is grown, it thrives in less water and extreme heat.
It is an extremely low-maintenance plant that can grow at a low temperature of 5 degrees Celsius and thrive in hot temperatures, i.e., up to 45 degrees Celsius. It is found in the tropical regions of India.
CONCLUSION
All the low-maintenance shrubs listed above are the best plants that are found in abundance in India. These plants are beautiful and make landscaping and a garden much more attractive.
The best part about these shrubs is that they require minimum attention and can be planted by those who have a limited time to look after their plants.
India is a tropical region experiencing extreme weather conditions; thus, these shrubs make its the land beautiful with minimum effort.
Recommendation:
Beautiful Succulents for Indoors in India
10 Indoor Plants that help with Headache
10 Plants that give Oxygen at Night {24 Hour Oxygen}
30 Plants that Absorb Carbon Dioxide and Eat Pollution
Top 20 indoor plants that give off the most oxygen