Hanging Baskets are most common in European countries, as well as America and Canada. Those baskets require double the maintenance than other soil-grown plants yet are seen along with every street lamp in downtowns and countryside.
The earthy pods, colorful flowers, showy topiaries, lush green grass, and mighty trees are proof that nature is all about beauty.
The natural aura of this world is unquestionably more breathtaking than what we make out of it. However, maintaining and enhancing that beauty is in the aesthetics of every being.
We have often seen flowers in beautifully rounded baskets outside homes, in patios, decks, courtyards, and beside pavements.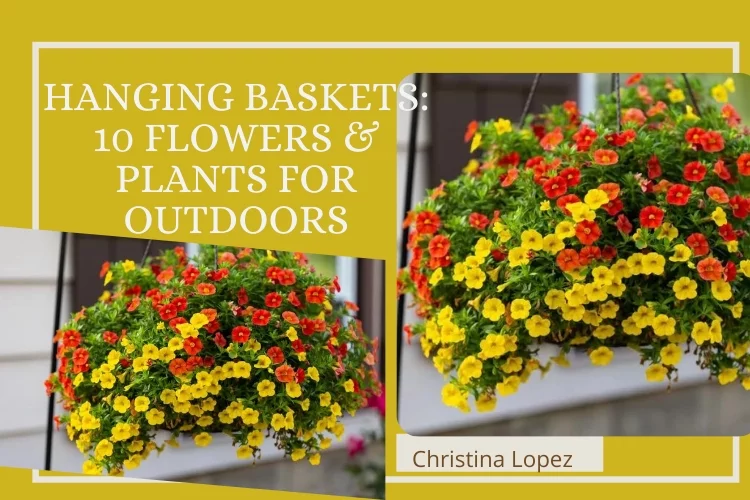 Best Plants for Hanging Baskets for Outdoors: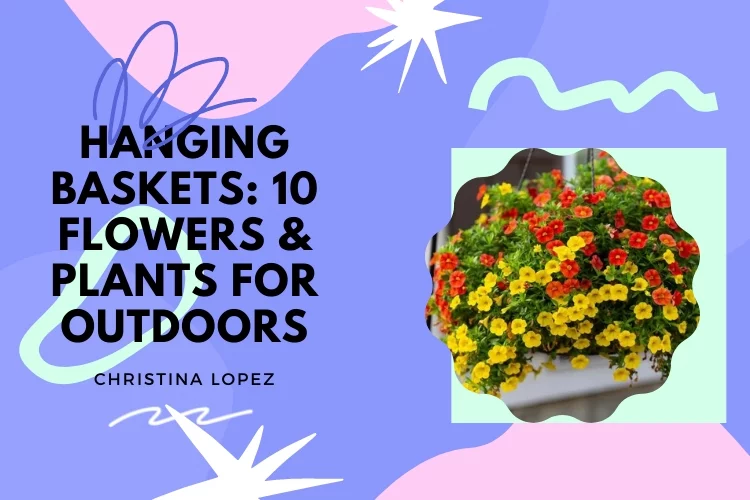 1. Petunias: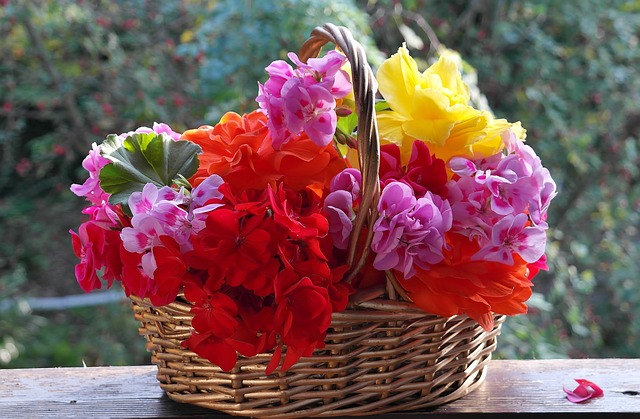 To begin with, Trailing and Grandiflora Petunias are timeless charmers. They have a wide array of beautiful hues that can offer you a contrast.
Petunias have brightly colored funnel-shaped flowers with a long blooming period. This hardy Southeastern favorite is grown as an annual and is longed for its intense incense.
The reason being the charm of these cute little hanging baskets captivates every onlooker, and they give the area a pretty country look. Individual flowers are better to plant in these baskets.
2. Million Bells: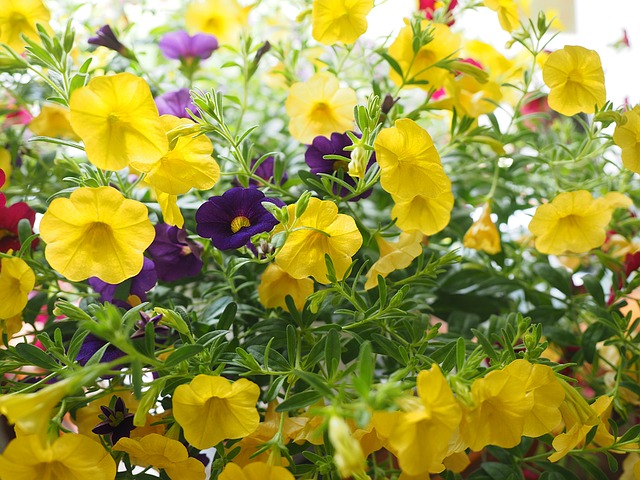 Million Bells is another hanging basket favorite. It is again an annual flower with a blooming period that starts in spring and continues till frost.
The flowers have trailing and mounding habits and attract butterflies and hummingbirds.
3. Bougainvilleas: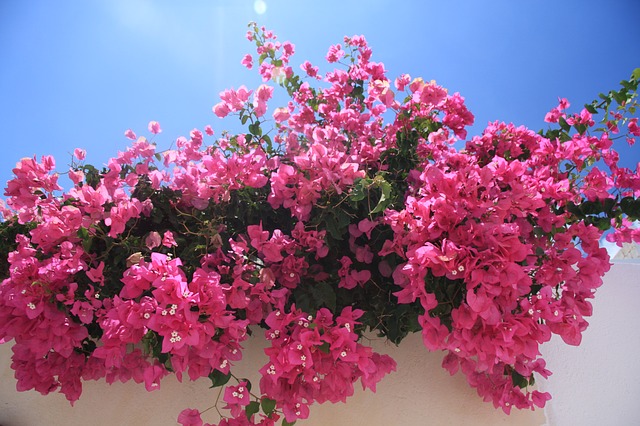 A subtropical vine shrub with boastful purple and red flowers, the Bougainvilleas, is another option for hanging baskets. It also has breeds yielding orange, apricot, white and yellow flowers.
When grown in the soil, they can grow as tall as 10 to 20 feet, but placing them in these hanging containers stops them from growing as big and still be as breathtaking.
4. The Painted Lady: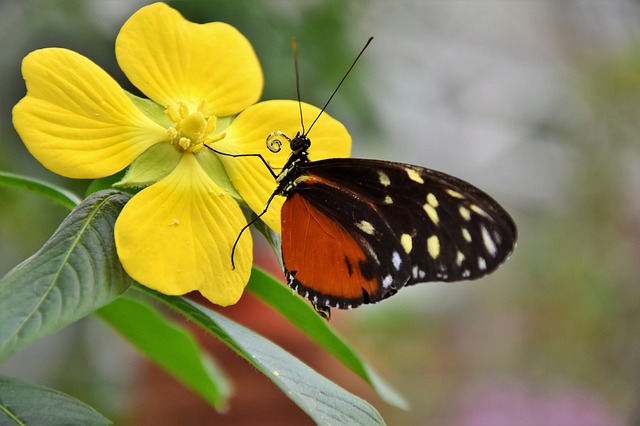 Some delicacies should be planted in hanging baskets for their beauty to instill in everyone. This includes the florist's pyrethrum, The Painted Lady.
These little rosettes have two-toned flowers with deep red or yellow colored petals surrounding a yellow-white center. These are drought-resistant plants and can survive long periods with little watering making them efficient to plant along the pavements and in streets.
5. Dwarf Lavender: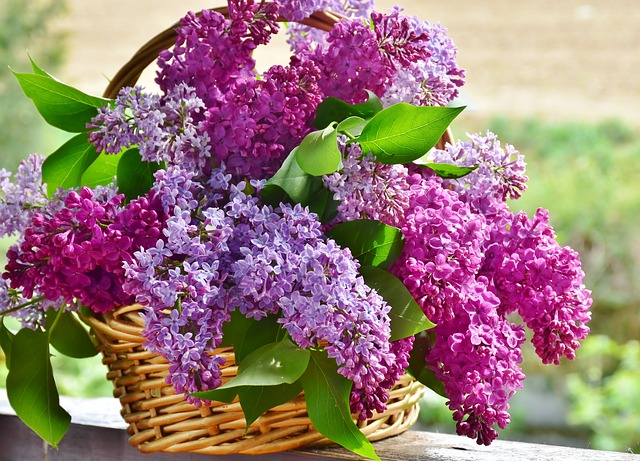 Another flower perfect for the hanging baskets is Dwarf Lavender. This all-time favorite boasts of a beautiful purple shade and a fragrance capable of aromatherapy.
Spring is a heaven for these little belles. They stay under 2 feet tall and are compact varieties of their 4 feet counterparts.
6. Lobelia: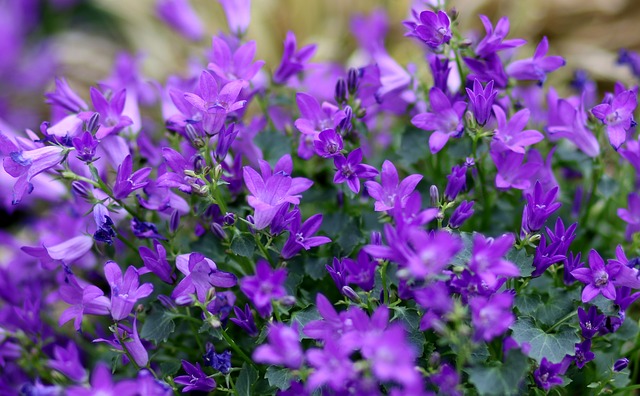 A flower that is native to subtropical and warm temperate regions of the world, the Lobelia, is also grown and planted in beautiful hanging baskets and containers. It is available in shades of blue, pink, violet, and whites. It has two-lipped tubular flowers and is virtually disease and pest free, which makes it a gardener favorite.
7. Chrysanthemum: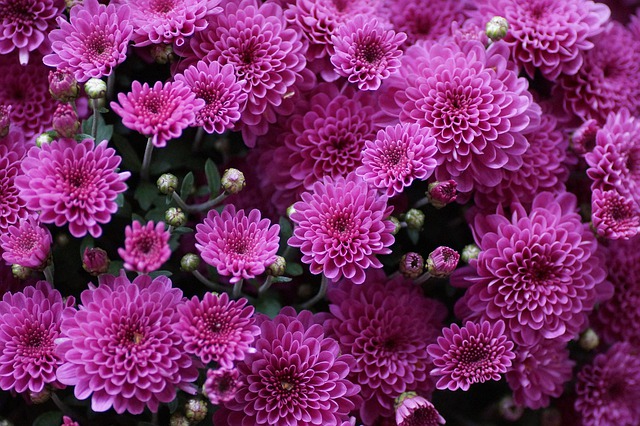 Another flower widely known for its medicinal uses is Chrysanthemum. These flowers are commonly known as mums. They have an enticing color-of-the-cold, especially the variety Maroon Pride for its deep fall shade and Pink magnificent known for its divine fragrance.
Chrysanthemums are known to lower the blood pressure and in the treatment of angina, diabetes, headache, and fevers. They are also grown as perennials.
8. Imagination Verbena: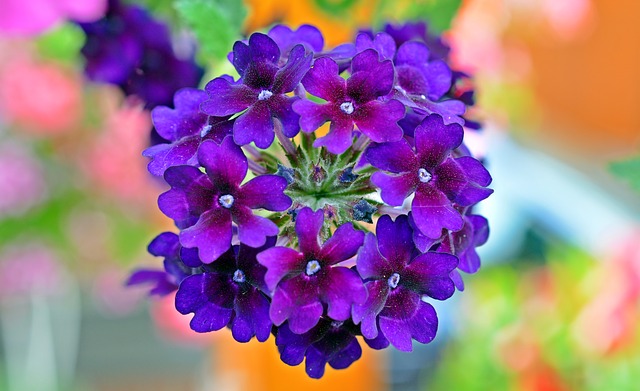 A herbaceous perennial, the Imagination Verbena only grows to 1 foot tall, making it an excellent choice for hanging baskets. It has beautiful bright and deep purple-pink flowers that bloom from May to Fall. It is a drought-tolerate, low-maintenance plant.
9. Trailing Pansies: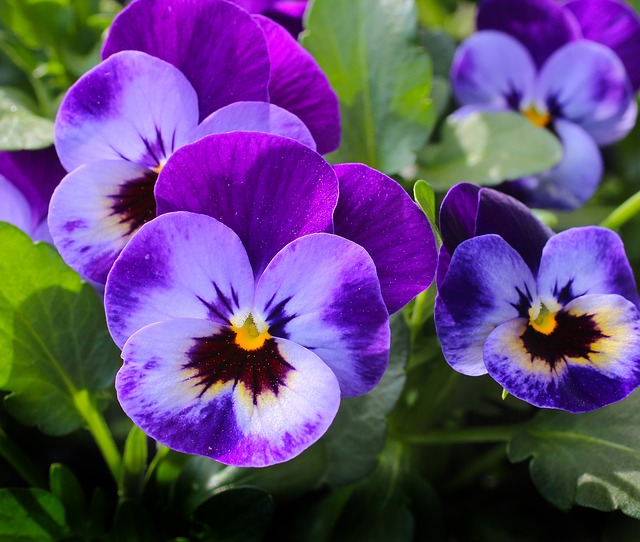 Trailing Pansies are hybrid plants that are entirely new to the flowering world. They are mostly grown in containers and planted in hanging baskets due to their striking and more profound colors than the older varieties of Pansies.
Their bloom time is from April to June. They can also survive frigid temperatures. Their flowers have a vast array of shades with contrasting blotching and central markings, putting everyone in awe.
10. Snowtopias:
Snowtopias have beautiful white blossoms and trailing evergreen stems. The flowers bloom from June through September and grow only 8 to 12 inches.
The list of these little beauties goes on and on. These hanging baskets do not take up much space and provide the onlookers and pedestrians the most beautiful colorful views while giving heavenly fragrances.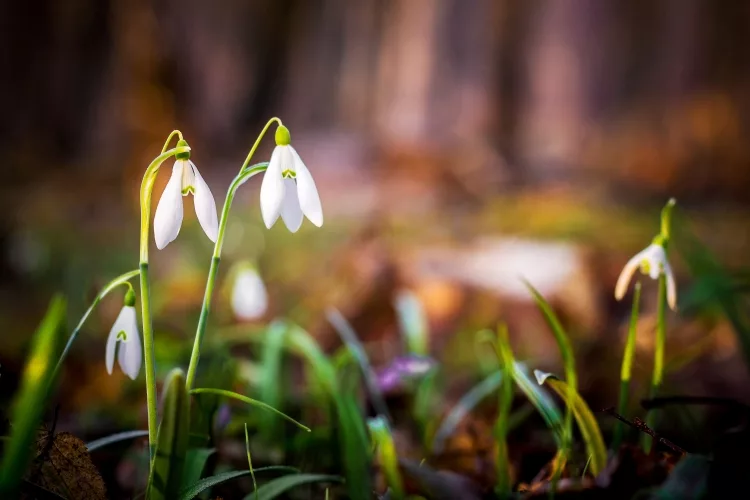 Anyone who is an avid gardener knows that there is more to gardening than what we see. Everyone else sees it as a display of beauty and divinity, but only the person behind it knows that he burnt the midnight oil for that heaven.
Recommendation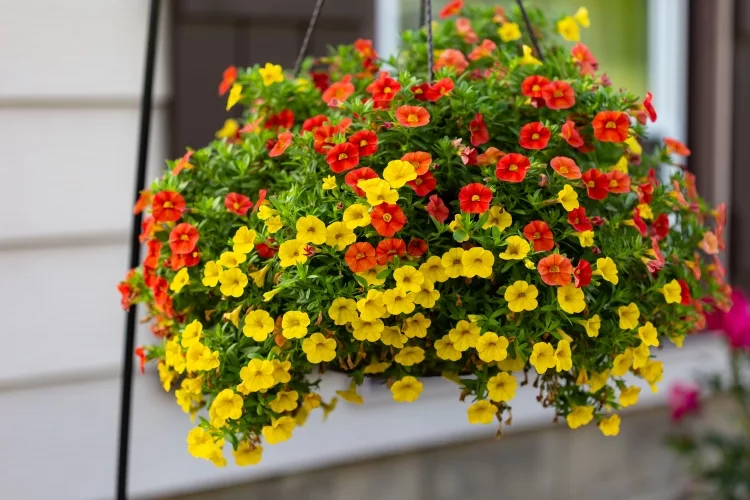 Best Plants for Hanging Baskets for Outdoors:
Colorful flowers that grow in shade
10 Tips for Vertical Gardening
10 Flowers for East Facing Window Boxes
8 Low Maintenance Shrubs
10 Trees Useful for Landscaping
5 Gardening Ideas for Tight Spaces