Growing the Agave Striata
reviewed by Christina Lopez
The agave striata isn't necessarily a plant we hear talked about much in garden nurseries. Why? Well, it's a native of northeastern Mexico and is pretty particular about where it grows. Gardeners of the agave striata recommend growing this plant in USDA zones 8, 9, and 10 for the best chance of successful growth. We will cover a little background information about this species of plant and tips to help you successfully grow the striata.
The Agavaceae Family

The agave plant is a genus of plant that falls into the Agavaceae family. Most of the agave genus species are natives of Mexico, but many can also grow in the southern states of America and Central and South America. Most of these species have a "rosette" formation.
This means that the plants grow circular, and all of the long, spiky-tipped leaves are roughly the same length. Think of the shape of an aloe vera plant. Like the aloe vera plant, the agave striata has leaves that seem to branch out from the very roots into a spiky ball of greenery.
This agave species typically grows to a height of anywhere from a foot and a half to two feet. They make excellent accent plants for a landscaped garden or as a feature in a rock garden. These plants are very hardy in areas that are partial to drought and can withstand temperatures as low as 20 degrees F. They will not, however, survive temperatures below 15 degrees F or overwatering.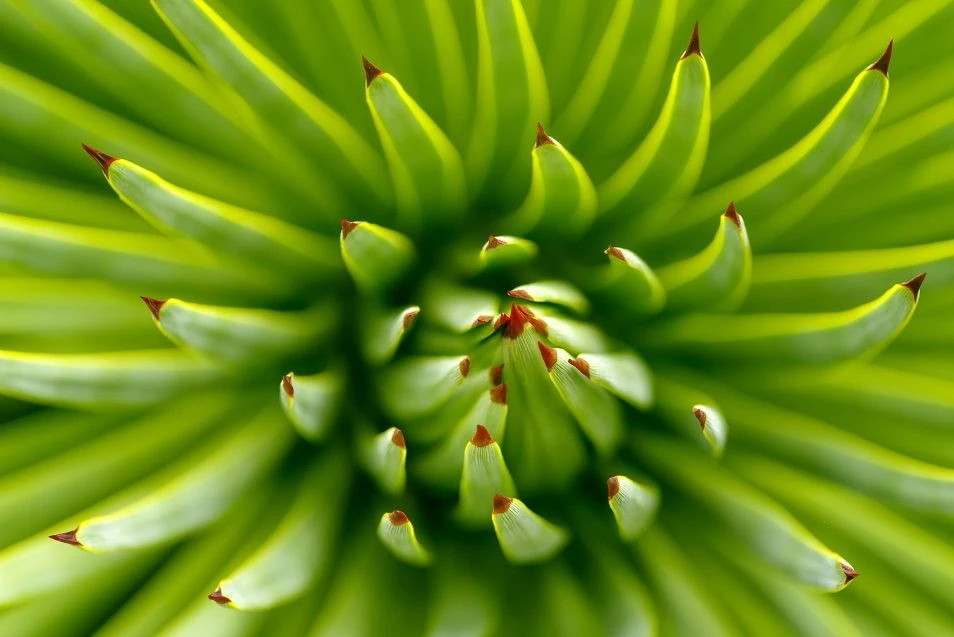 Red or Purple Blooms in the Spring, Summer, or Autumn

When cared for properly, the agave striata can produce lovely red or purple blooms in the spring, summer, or autumn, depending on the area in which they are grown. Let's start by addressing the soil requirements of this plant. The most suitable soil for the plant will be on the dry side with a pH balance between 6.0 and 7.8. The agave striata will need to be grown from seed, which can be purchased online or specially ordered by your local garden nursery.
You can water the seeds lightly just after planting them, but be careful not to overwater the soil. As far as general maintenance goes, you only have to worry about watering the plants when there is a long period of hot weather and little or no rainfall. Because the striata do not require rich soil, you won't have to worry about adding manure or compost to the soil.
Watch Out for T
emperature Drop
If the temperature drops suddenly or gets below freezing, you may want to consider adding a bit of mulch around the plant. If you are located in USDA zone 8, you may even want to consider covering the plant with a burlap or linen cloth. This will help shield the plant from frost without obstructing the flow of oxygen. The best time to sow your striata seeds is in the spring after the threat of frost has gone.
If you intend to plant more than one, it is best to space them out at least two feet apart when sowing the seeds. The patch of land that you choose to plant your striata on should be in a very sunny area where at least eight hours of sun is received every day.
To sow, work the soil a little with a hand shovel. Drop the seeds about half an inch into the ground and cover the seeds firmly with dirt. Take care not to over-pack the seeds, making it difficult for the roots to spread.
It isn't recommended that you plant this agave species in a pot, as it can quickly become root-bound due to its large size. You will be surprised at how easy this plant can grow in the right conditions. Just remember that full sunlight, dry soil, and water only during dry seasons are the keys to successful striata growing. Good luck!